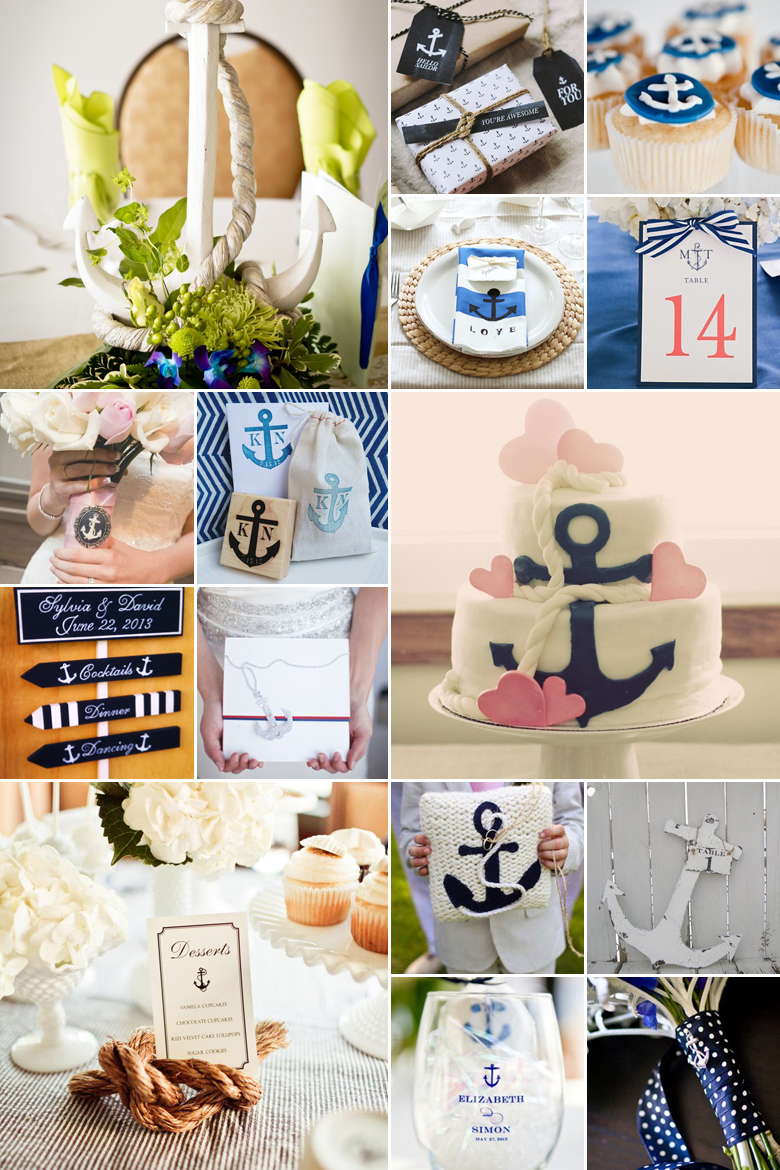 It's said so often that one's significant other is your anchor in this unpredictable and chaotic world, so why not make it recurring theme throughout your wedding day? Go on – tie the knot and set sail on your marital yacht with these creative ideas:
Have your wedding bands engraved with anchors to symbolise the fact that you'll keep one another grounded.
Surprise your bridesmaids with stunning yet simple gold or silver anchor rings or charm bracelets as a thank you for their effort and support.
Decorate your wedding cake with anchor details and nautical inspired patterns.
Incorporate the anchor design into your stationery and purchase cute little anchor embellishments to adorn guest favours, place settings and so forth.
Invest in anchor inspired jewellery and why not attach small anchor charms to your garter and wedding shoes, just for fun?
Hang laser cut cardboard anchors from the walls and chandeliers, and see if you can find large wooden anchors to use as centerpieces for the guest tables.
Complete hubby's ensemble with an anchor pin (instead of a traditional boutonniere) or go the extra mile and dress him as a ship captain.
Complement the anchors with pieces of shipping rope – for instance, around the napkins, bouquets or chair backs – as well as blue and white stripe patterns, harbour signs, and more.
To complete the theme, opt for a nautically inspired colour scheme consisting of navy blue, white and silver accents, as well as plenty of white washed wood and drift wood.
Original images and credits available on Pinterest