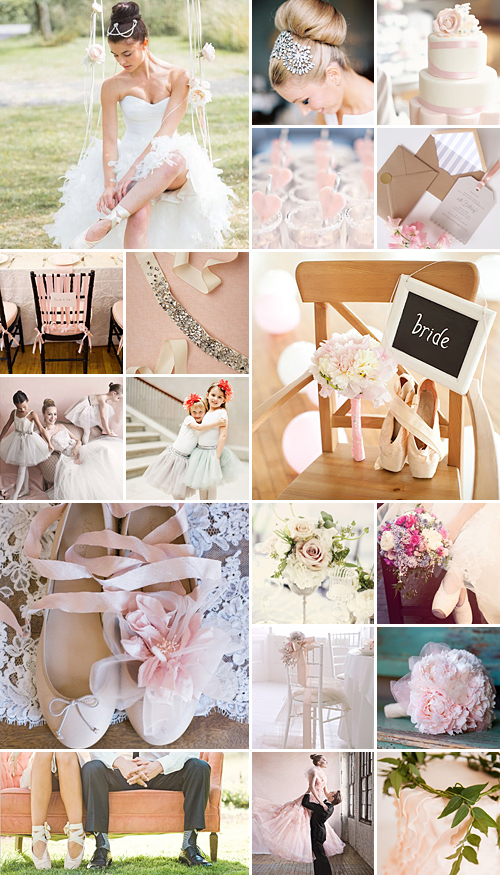 Your wedding should reflect your personality, your passion and your tastes. It should also be elegant and memorable. A ballet theme is the ideal way to combine these aspects, if they reflect you, as a couple. Ballets are simultaneously beautiful, dynamic and graceful. They can also be fun. They appeal to a variety of age groups too, so this is a great theme for couples that are including children in their wedding day.
For a fabulous ballet-themed wedding day, consider using some of these suggestions:
Light pink with white or ivory is the perfect colour theme for your big day. In addition to being perfect for the theme, these are also soft and timeless.
In terms of a wedding gown, you can go for a mid-calf gown that, while layered at the bottom, has not been supported by a hoop. Rather it should comprise many layers of netting so that it sways and moves as you walk and dance. For a more modern, cheeky look, use plenty of net layers on an above-the-knee length skirt to resemble a tutu without being quite as revealing. The bodice can be fairly simple, while always pretty.
The bridal shoes and those of the bridesmaids and flower girls simply have to be ballet pumps. If they are not the traditional flat style, choose white or pale pink satin shoes (even with heels) with ribbon that laces up the leg.
Jewellery should be very simple and in whites and light pinks.
Feel like a true ballerina princess and don a dainty tiara.
Keep the ladies' hairstyles in buns, while gents should simply be styled neatly, with no spiky "bed-head" effects.
Consider dressing your little flower girl in a traditional tutu.
If your wedding date is during a chilly season, include wrap-around knitted pink jerseys for the ladies in your entourage.
Use feathers and soft fairy lights to create a romantic, fairytale look at your reception.
Original images and their credits available on Pinterest