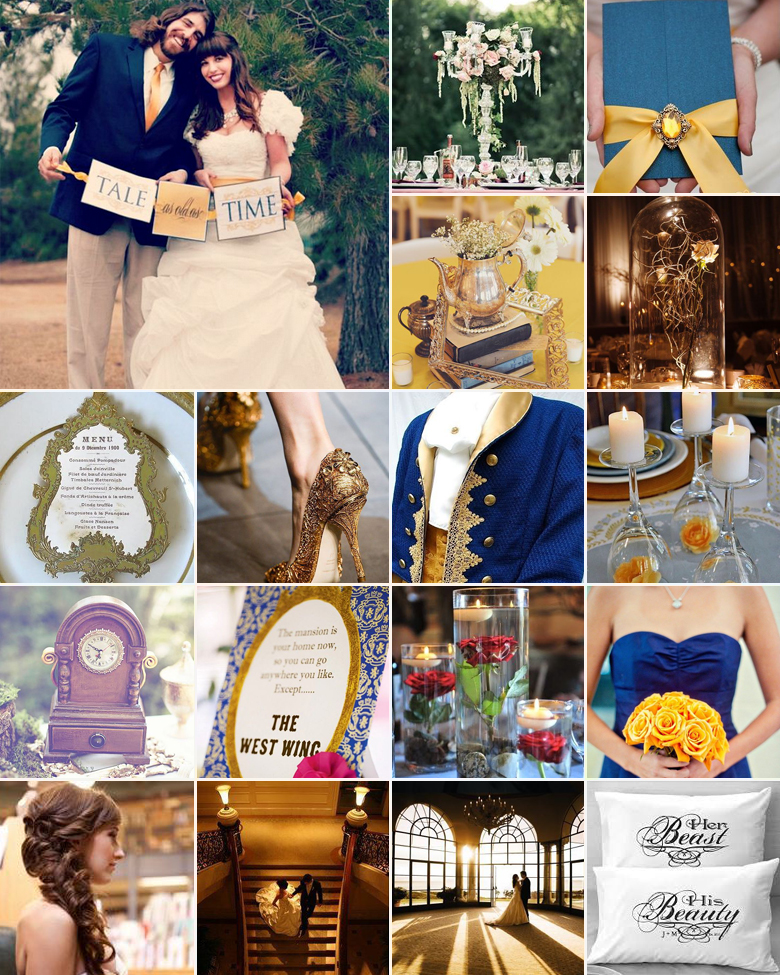 Ah, the ultimate fairy tale! Beauty and the Beast is one of those stories that many a little girl (and big girl) bases their happily ever after. And with the new version of the movie soon hitting the big screen, you'll be very topical with a wedding theme like this one.
In terms of colour scheme, the signature royal blue and golden yellow of Belle and Beast's outfits will be key. Beyond that you can draw inspiration from the mansion interior – dark wood, intricate detailing, art work, library books and so more. This will also play a large role in the hunt for a wedding venue, as you'll need one (preferably with a large fire place or three) that captures the essence of the story.
Think opulence, drama and romance. Bell jars and roses will obviously feature everywhere. Also consider the other characters in the movie like Cogsworth (the clock), Lumière (the candelabra) and Mrs Potts (the teapot), and be sure to scour thrift stores for these elements to decorate your tables.
As a last little side note, we're not saying hubby-to-be is a "beast" – instead, the theme focuses on the unbreakable love between rugged groom and delicate bride.
Original images and their credits available on Pinterest