Bird Wedding Theme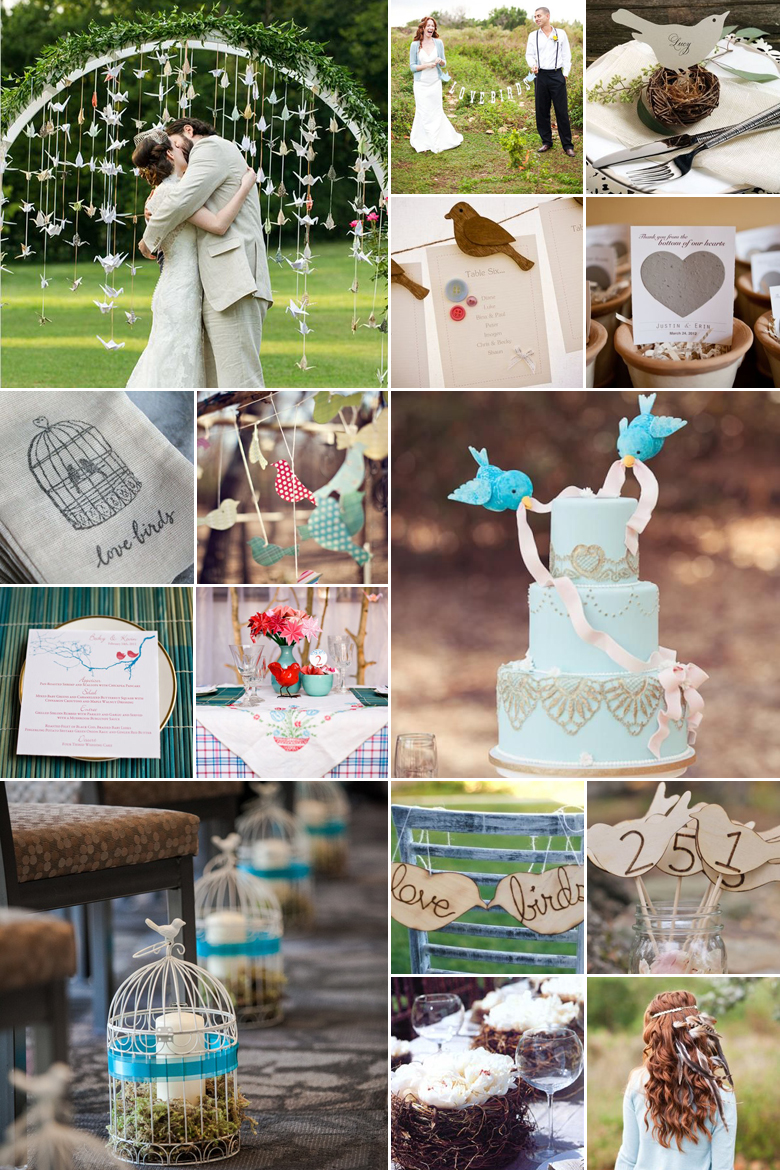 Last season it was bunnies – this time around, it's birds! If there's one way to make you feel like more of a princess than Snow White or even Cinderella, it's by incorporating a birdie or ten into your wedding day – or even opting for a full-on bird theme, should you feel so inclined.
Hang laser cut birds from the chandeliers above each of the guest tables.
Opt for laser cut bird place cards and make a slit in the bottom so you can slide it over the rim of a wine glass.
Origami birds are an absolute must so hang them from the trees, use them as your menus and fold your napkins accordingly.
Keep an eye out for cute clay or ceramic birds which can be used as cake toppers.
Use plenty of feathers to complete the theme – i.e. as part of the centre pieces, in your bridal bouquet, in your hair and so forth.
Serve a selection of "bird" dishes such as roast chicken, duck and even turkey.
Birds' eggs can also make an appearance or two – for instance, speckled eggs on the wedding cake or mini chocolate eggs as guest favours.
Make use of the bird design in your stationery elements and also include twigs and twine in the décor – reminiscent of a bird's nest.
Use feathers as confetti and make a set of wings for your flower girl out of feathers and wire.
Original images and credits plus even more bird wedding theme ideas available on Pinterest