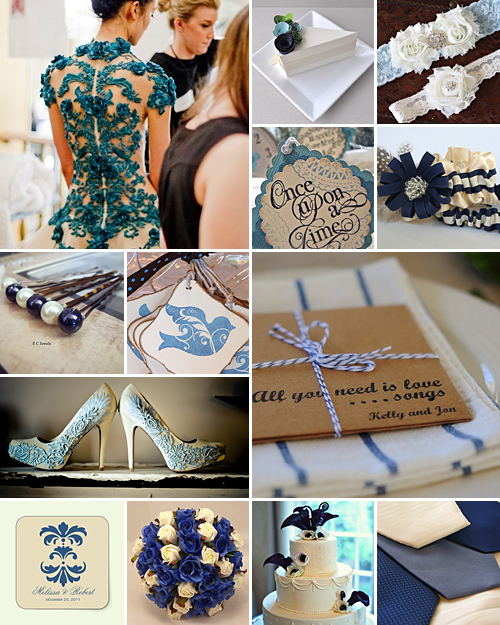 Blue and ivory work particularly well together for evening events or for laid-back weddings on the beach; with the ivory-coloured sands and the azure of the ocean waters helping to create the ambience. Ivory is softer than a stark white, and can be found more often in nature too. The shade of blue that you use depends entirely on your preferences and the style of your wedding. For a grand evening event, a darker, deeper blue is likely to work better. On the other hand, a more relaxed daytime setting calls for a powder blue or even a turquoise.
Here are some ideas for the ideal blue and ivory themed wedding:
Flesh-coloured shoes are very fashionable at the moment, even with dark-coloured dresses. So, opt for blue knee-length dresses for your bridesmaids, coupled with cute ivory pumps or heels.
Ivory lilies and roses are classic and beautiful, creating a very powerful statement in their plain, uncomplicated colouring and design.
For a really pretty wedding cake, keep all of the icing and decorations in a plain ivory. Colour may be added by introducing blue to the cake stand, if necessary.
Don fake ivory jewellery and the quintessential sapphire here and there.
To achieve a classically nautical feel, dress the groom and groomsmen in cream trousers with navy blazers.
Original images and their credits available on Pinterest