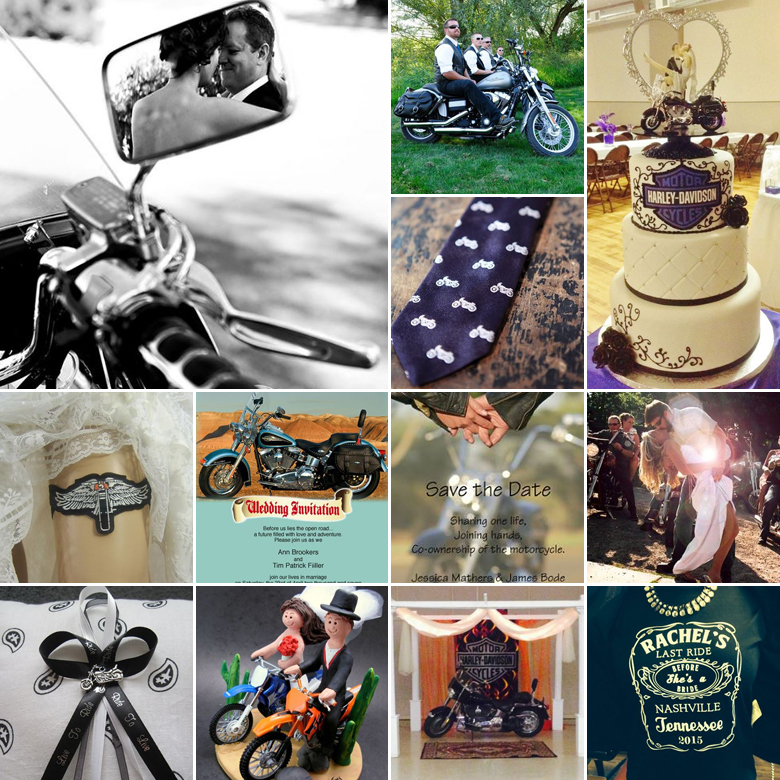 Behind every awesome biker dude there's a sexy girl who usually loves biking just as much. If this couple is you, then listen up, wild hearts! Express your interests through a grungy biker theme that's got your names written all over it.
For starters, leather is a must. Add touches of leather to your wedding ensemble, in the form of cuffs and leather insets, or wear your biker jacket to brave the cold. We also love the idea of "men in leather", and you can bet that your groomsmen will love the idea of personalised jackets and gear.
Instead of a bridal mobile, consider rocking up on your trusty steed, and toss the keys to your hubby-in-waiting as you walk down the aisle – just for fun. When it comes to wedding photo time, you can hop on your bikes once more and go for a romantic ride around the venue.
Draw the biker theme through into your décor. Hire vintage bikes to be displayed in and around the venue, and set up a biker themed photo booth just for laughs – complete with helmets, jackets, and more. Instead of table numbers, consider using bike license plates of cities you've visited together.
Original images and their credits available on Pinterest