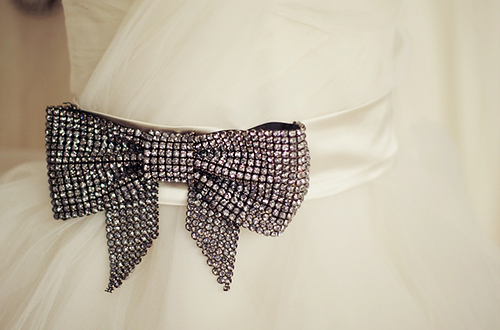 Bowties and bows both have something charming and old-worldly about them. They are simple, elegant and versatile. Including bows as a cute feature in your wedding theme gives you and your guests a little something to look out for and get excited about, without making massive effort or incurring huge expense.
The trick to having bows and bowties form a part of your wedding theme is to make them neat and well tied. Shabby looking bows will really stand out amongst your otherwise gorgeous wedding attire and décor and will detract from your theme completely.
Here are some places in which bows work beautifully:
On your wedding gown – whether you dot bows on your skirt or wear a giant bow around your waist, these design elements can look cute, dramatic, pretty or retro. Include some colour if you feel like being a little different with a trendy touch.
Hair – embellish your hair with lace or fabric bows. Alternatively, have your actual hair styled to resemble a bow. This is modern and will definitely give your guests something to talk about.
Fold your napkins to look like bows to give each place setting some 'oomph'.
Tie bows around every chair or every second chair.
Make nail art work for you by having cute, colourful bows painted on each nail.
Organise for all the men in your bridal entourage to don tasteful or funky bowties.
Tie colourful bows around each guest favour.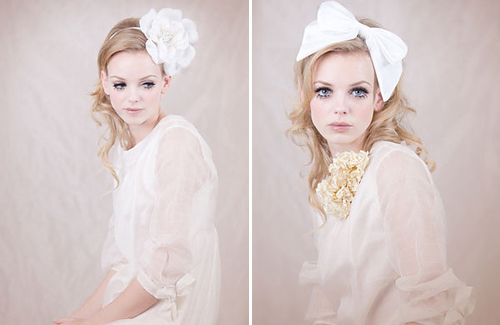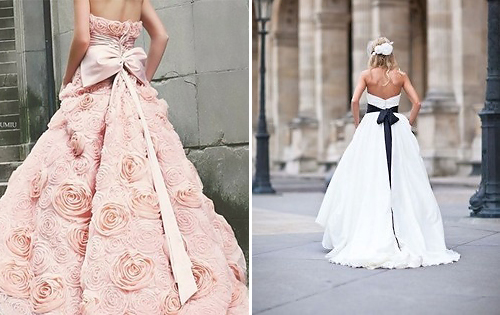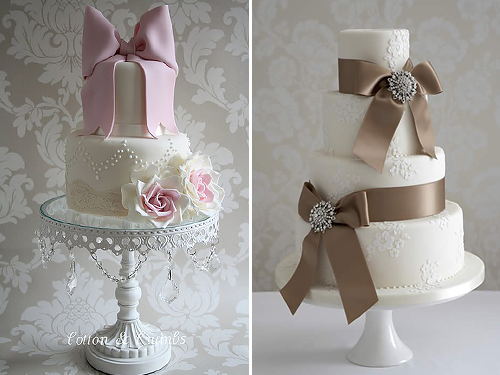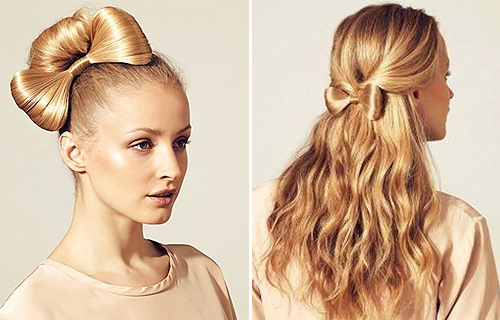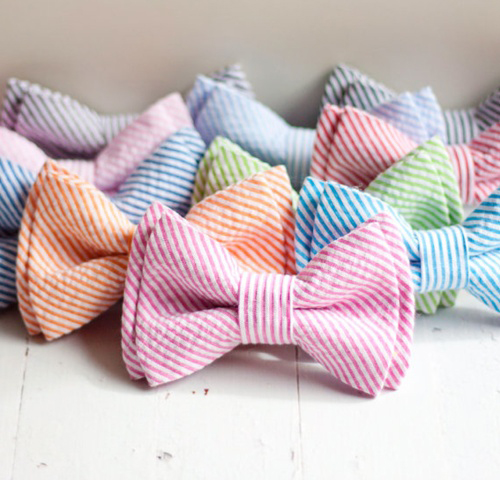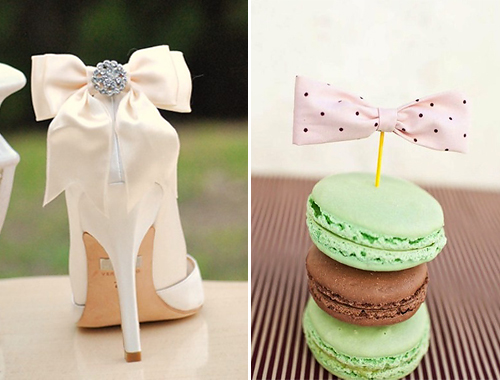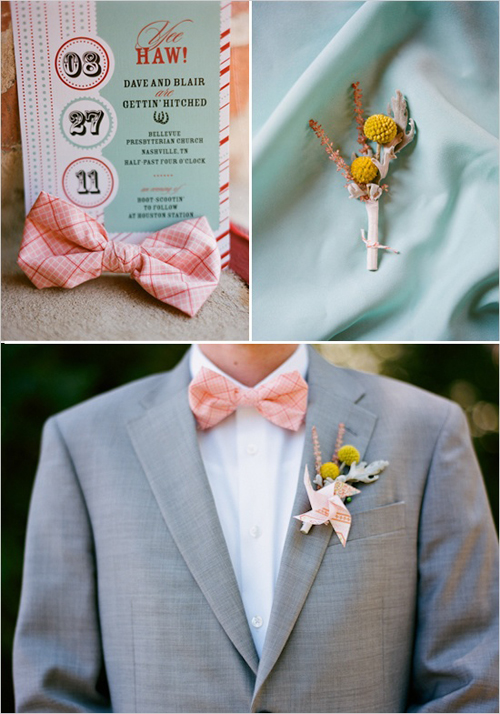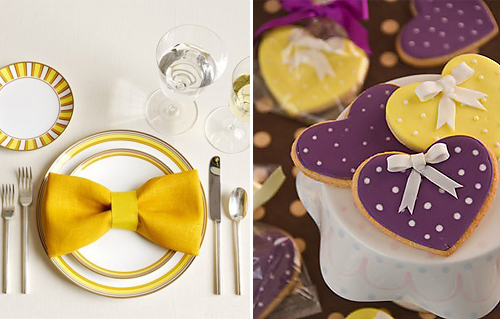 For more ideas on Bowties and bows or to check out the original photos displayed above and their credits, make sure to check out our Wedding Bows Pinterest board!