Beauty and the Braai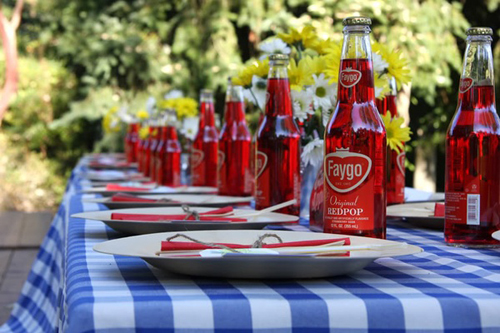 A braai is usually associated with rugby, beer and burly men cheering at the top of their voices. However with a few simple twists and turns and a light feminine touch, this masculine party can be turned into the reception of the wedding season – proudly South African and oh-so stylish.
First off, the wedding venue. When selecting an outdoor venue for your braai wedding, make sure it has the necessary amenities like bathrooms and power points and that the surface area is level enough for guests to dance on. Any breathtaking outdoor venue will do – in a local park or a friend's garden, on a dam- or river bank, at a public picnic area or camp site or perhaps on a farm! Just be sure to do your research about the venue's braai policy so your wedding doesn't get gatecrashed by a police officer or three.
Let's be honest, a fancy formal affair just doesn't fit well with smoke and chops, so be sure to choose a theme that matches the informal laid-back braai atmosphere: A rustic country theme will work brilliantly, while some might prefer something a little more quirky and colourful like an American picnic or carnival theme. Keep it fresh, summery and fun!
Decorate surrounding trees with festive bunting and helium balloons and nail black boards with quotes and menus to the tree trunks. Then, when night time falls, light up the night sky with fairy lights and Chinese lanterns to transform your outdoor braai into a twinkling twilight wonderland. If you're a creative cricket, make your own lanterns by placing candles in glass bottles or brown paper bags, held in position with a cup of sand.
Arrange a variety of picnic blankets, hay bales and picnic tables where guests can indulge in good food and quality chatter , and don't forget the music! If need be, consider laying a temporary floor for dancing. Decorate the blankets and braai area with freshly picked flowers, arranged in metallic- and wooden pails and glass bottles.
Turn an old metal bathtub into a gigantic ice bucket and fill it with beer, juices and other drinkable goodies. If you really want to go all out rustic and outdoorsy, serve food and drinks in enamel plates and cups and cocktails in glass jars with bright coloured straws.
Food is king! Delicious food, proper food, affordable food and LOTS of food. Think along the lines of braai bread, potatoes in jackets and salads to start off with. For the main course, braai an entire lamb to feed the masses or roast anything from chicken kebabs, cocktail sausages and chops to marinated steak strips and boerewors over the glowing coals for a proper proudly South African meal.
Do a bring and braai and ask guests to bring something for the buffet instead of a wedding present. To give yourself slightly more control, have the guests to bring the meat while you supply the drinks, snacks, salads and extras. Also consider giving each guest or couple their own little picnic basket or braai parcel which they can cook themselves – foreign guests will eat it up! Literally and figuratively of course.
As an extra sugary treat, fill large bowls and buckets with marshmallows for guests to roast over the open flames. Also provide platters of biscuits and chocolate spread to make scrumptious smores for munching and crunching around the fire.
Spoil your guests with braai-inspired guest favours like braaitongs, an apron or marinading brush for the guys, and a jar of home made marinade (with the recipe printed on the label), home baked bread or a bottle of creamy salad dressing for the ladies. Alternatively guests will appreciate a gift they can use at the reception like a warm blanket, a pair of flip flops, sunscreen or a cute little sun hat.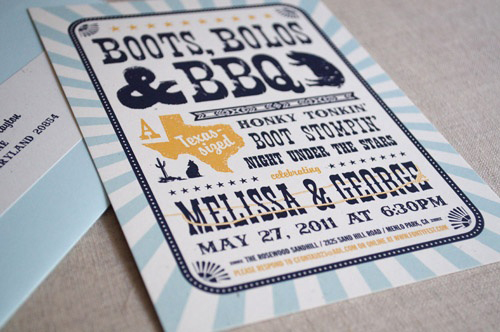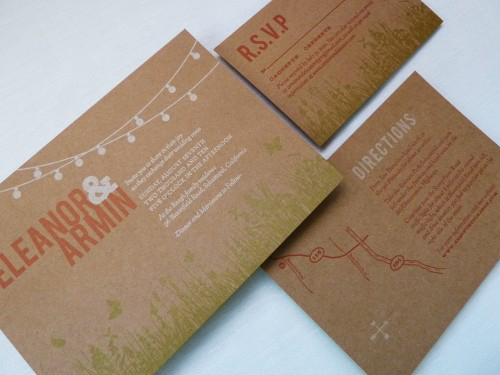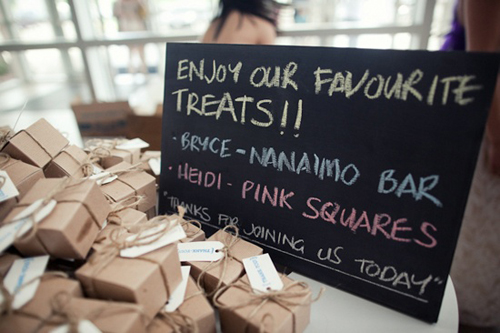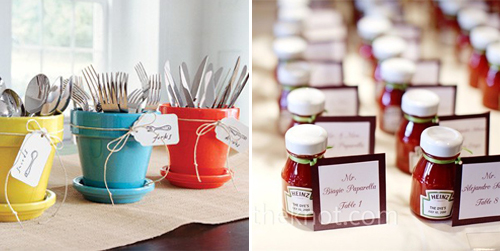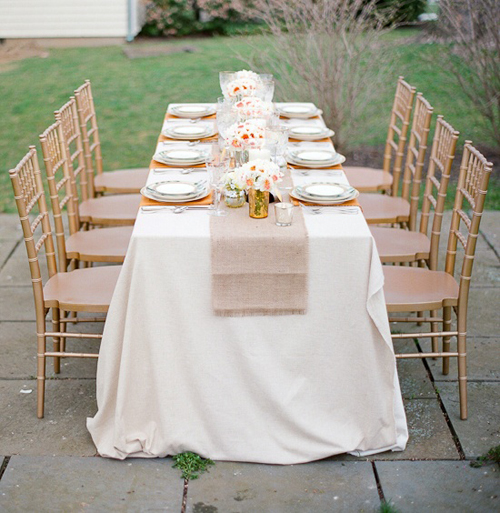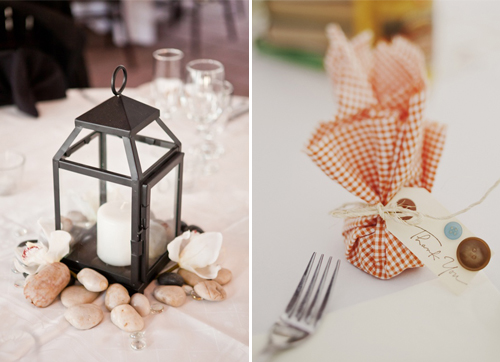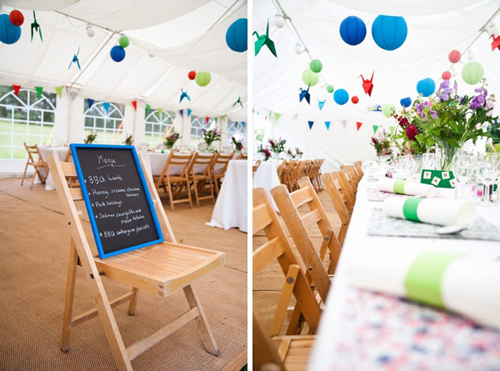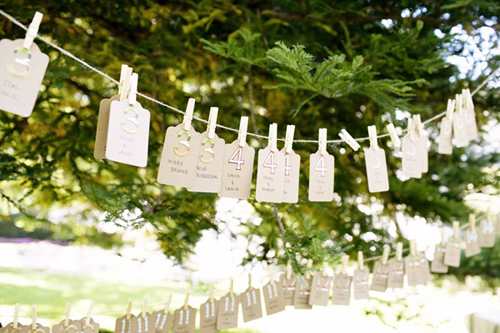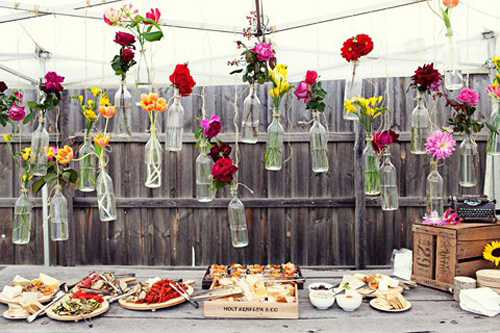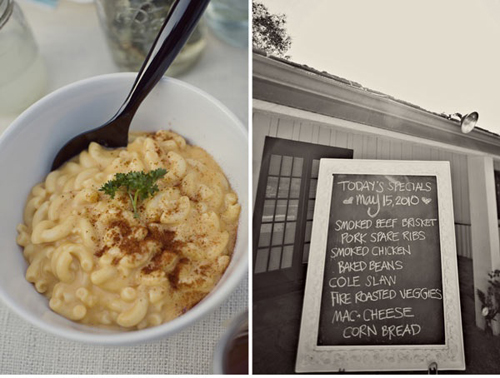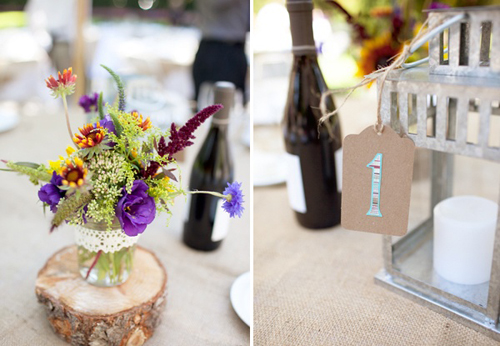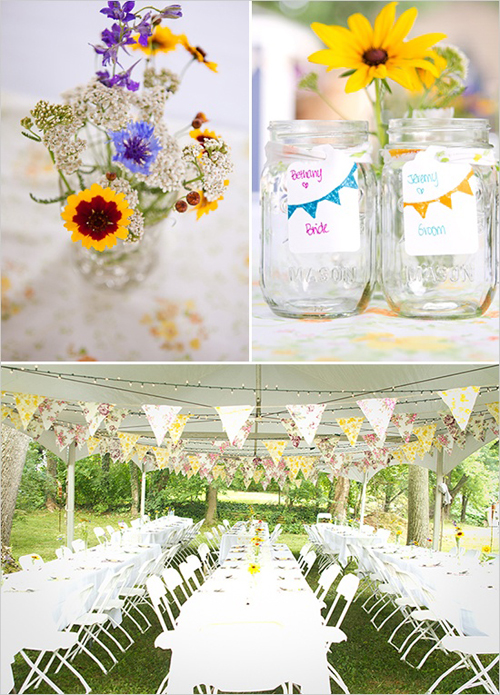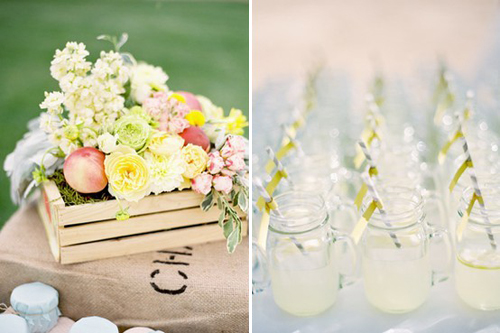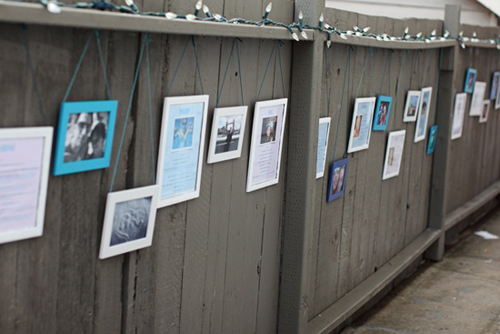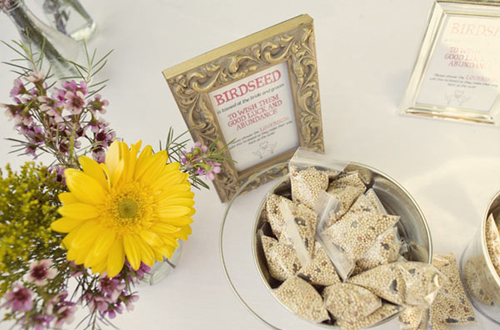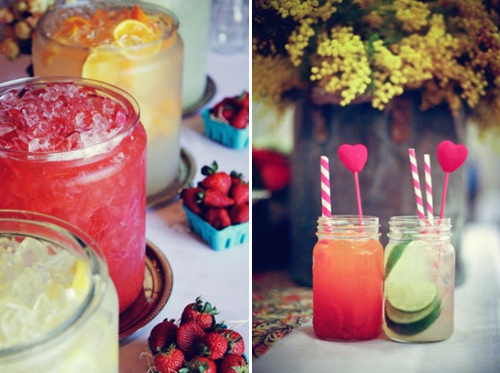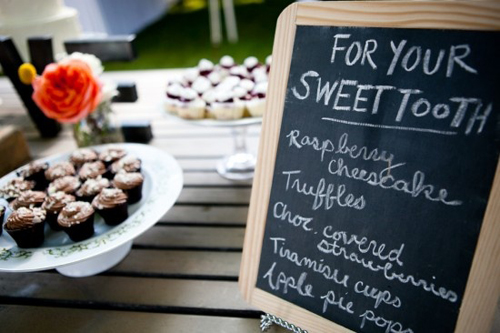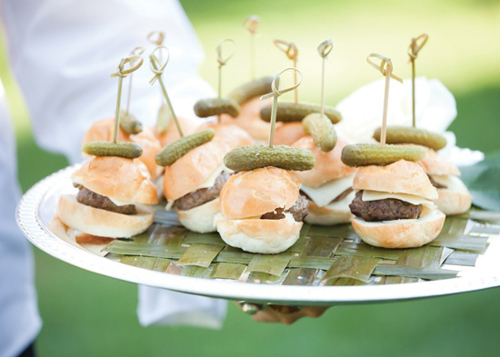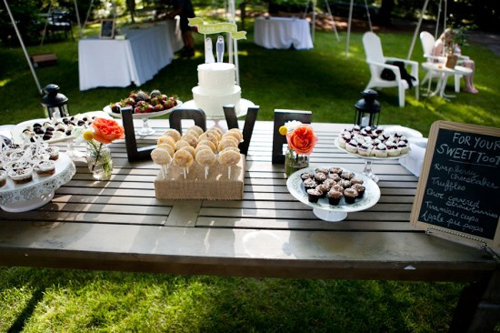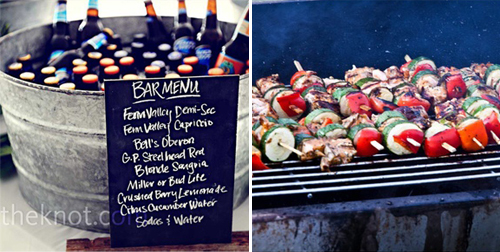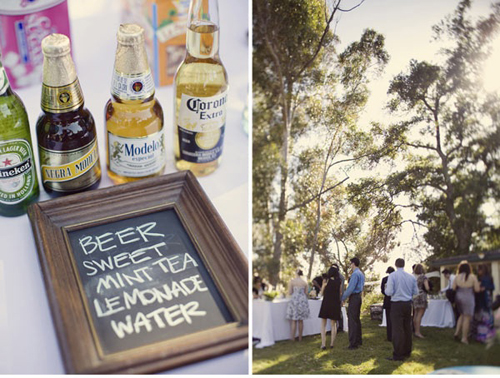 For more ideas on a Braai Wedding theme or to check out the original photos displayed above and their credits, make sure to check out our Braai and BBQ Weddings Pinterest board!