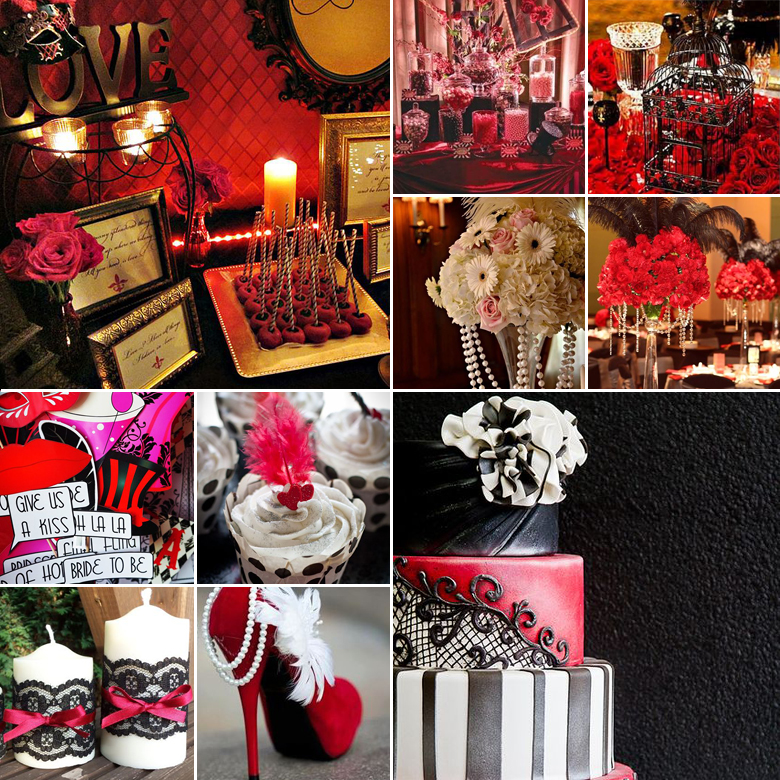 Ooh lah-lah! Today's post is especially for all the sexy couples out there who are thinking of kicking the romance factor up a level or three. Burlesque themed weddings are always fun to plan – from the dramatic draping and table décor, to the wedding attire and the food.
The most important element however is the lighting. A burlesque celebration is all about setting the right mood – dramatic yet sensual and fun. For starters, you can look at lighting plenty of candles all around the venue – the more, the better! If you can get your hands on scented candles, even better.
Hiring a lighting technician will also help to ensure that everything looks just the way you imagined it. Talk to him about the different moods you'd like to create throughout the night – for instance, you don't want the same ambiance during dinner as during dancing time.
To further complement the ambiance, be sure to serve food and drinks that will get your guests in the right mood. We're talking light finger foods, decadent chocolate delights and plenty of bubble, of course. For an extra dash of fun, consider mentioning the theme in the invitation and asking your guests to dress accordingly
Original images and their credits available on Pinterest