Button Wedding Theme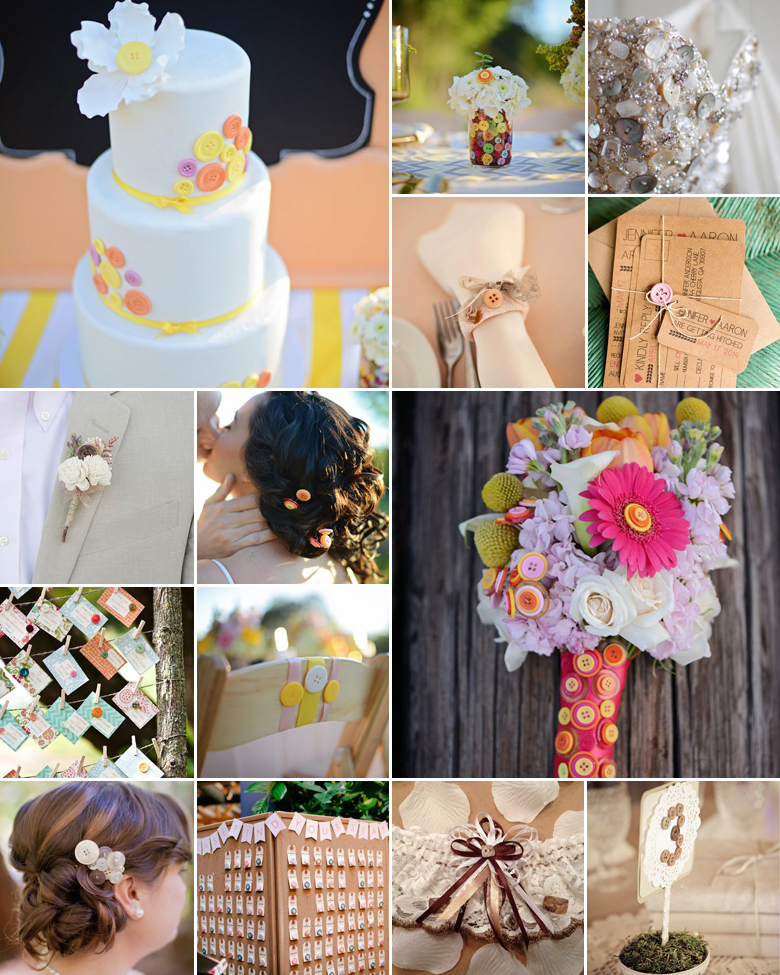 A button wedding theme is a way to experiment and try something different. If you opt to not go the full button wedding theme approach, adding buttons where you can could also save you costs and add a touch that will more than likely have your guests surprised and chatting about your unique touches.
If you are a bride who wants to be very hands on and do as much of the décor and touches yourself, this is one theme that you can do a lot yourself and have great fun with! Tips and ideas to going the Button wedding theme route are as follows:
Add buttons to the ribbons used to bind your bouquets or for something different, try creating your very own button bouquet.
Add buttons of different shapes or colours to your wedding cake.
Decorate favour boxes with buttons or opt to give button soaps, button magnets or button bags filled with little goodies for your guests.
Place flowers in a vase with water. Place the vase with water and your flowers in a second and larger vase, then fill the larger vase with buttons.
Tie your napkins together with elastic that have had your theme's buttons sewn on.
Replace cufflinks with standard or new buttons or vintage buttons.
Incorporate buttons for your seating cards.
Find a garter or make your own garter with buttons you love.
Create button stamps that you can use to decorate your ribbons or paper.
Thank you gifts for your bridesmaids and / or flower girls could include vintage button rings and bracelets.
Create your own button clips that can be worn by your bridesmaids and / or flower girls. Buy some very simple clips and glue your favourite buttons to the clip.
Great References on how you can achieve some of the above all on your own (DIY):
Original images and their credits available on Pinterest