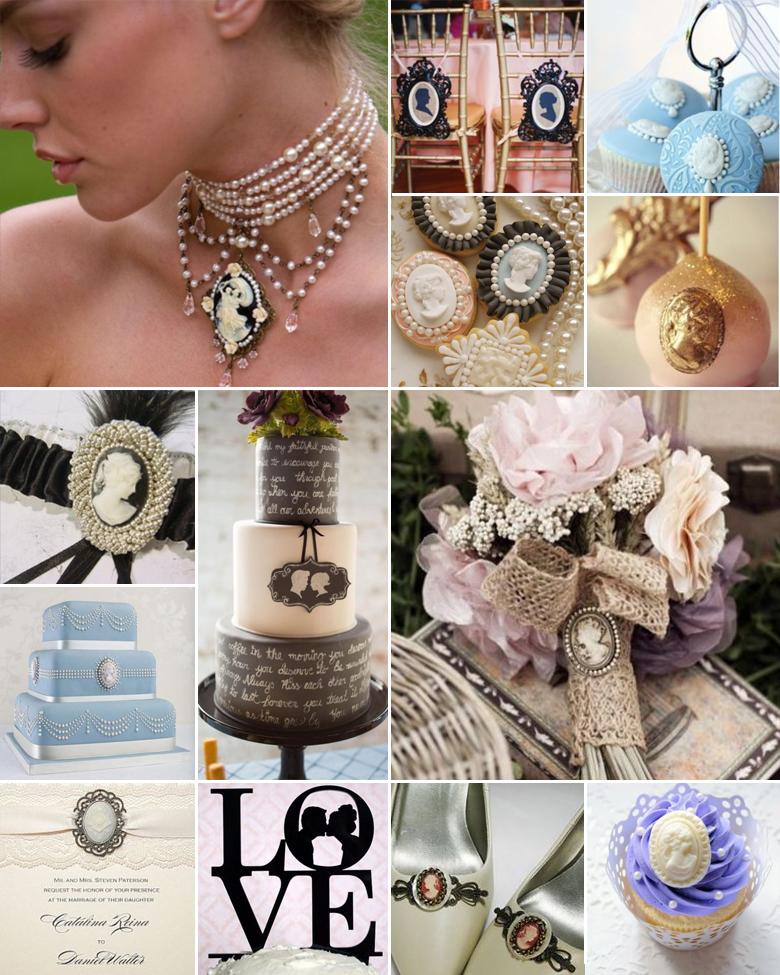 Cameos are almost considered a symbol of elegance and old-world glamour, holding memories of a more romantic era, most loved.
Nowadays days you can find all sorts of cameo replicas in bead and craft stores for a fraction of the price of an original, so you really don't have to have a colossal budget to foot the bill of a cameo wedding. Here are some ideas to get you inspired:
Turn your wedding cake or cupcakes into a cameo creation by simply decorating it with a silhouette-shaped chocolate of a contrasting colour.
Adorn your invitations and stationery elements with a touch of cameo. Simply recreate the cameo design using different coloured pieces of paper and layering it to create both the contrasting and 3D effects.
Create a cameo style photo booth where guests can strike a cameo pose behind a vintage frame. If you want to go all out, make sure the pictures are professionally lit to create a silhouette effect.
Keep a lookout for a real cameo brooch in antique stores – even though it'll be pricey, you can start a tradition of your own and make it your family heirloom one day.
Make your cameo brooch the centre of attention by turning it into a rosette-type wrist corsage.
Original images and their credits available on Pinterest