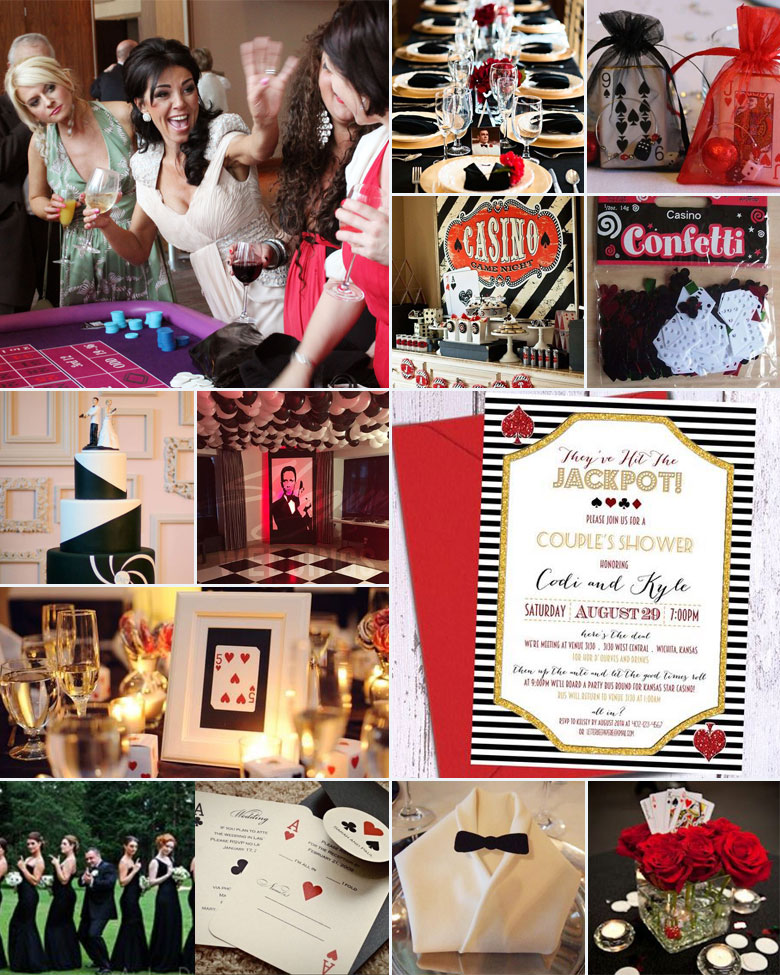 Let's start off this post by allowing two seconds for everyone to hum the James Bond theme. Now that you've gotten it out of your system, let's talk Casino Royale! This theme is all about slick sophistication and suaveness – think clean-cut suits, women in sparkly dresses, and endless amounts of drama.
The theme colours will be predominantly black and red, inspired by the suits of a deck of cards of course.
Set up various casino style games like roulette and black jack for guests to play during the canapés.
Ask your guests to dress accordingly – men in black suits, ladies in floor-length dazzle dresses.
Set up a James Bond themed photo booth, complete with black water pistols, feather boas, and more.
Hire an Aston Martin as your wedding car or, if you have the budget for it, a helicopter!
Feathers and glitter will play a huge role in your décor! Create striking feather centerpieces for the guest tables, and scatter glitter all over the table.
Dress the waiters in black pants and white jackets with black bow-ties.
Serve martinis – shaken, not stirred.
Treat guests to little welcome packs complete with a deck of cards and casino chips.
Original images and their credits available on Pinterest