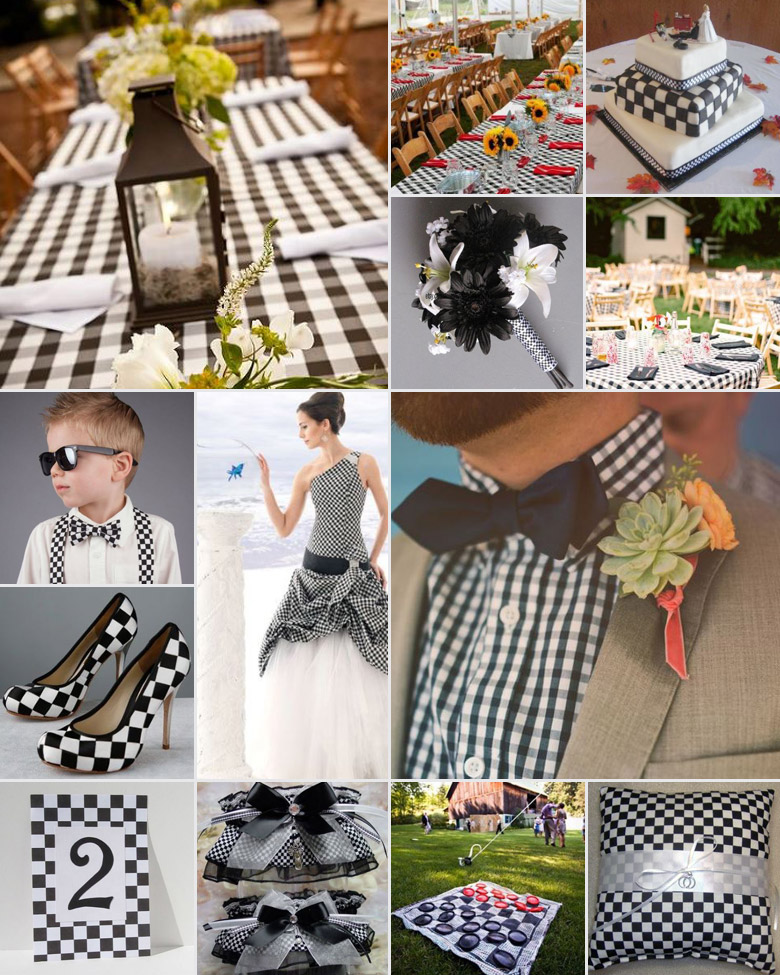 Whether you're an avid Formula 1 fan or can't back down in a game of chess, look no further than this striking checkered wedding theme!
It's no secret that we adore just about any type of pattern, and this one is certainly at the top of our list of favourites right now. It's striking, simple, and highly adaptable – in fact, you can introduce it at a picnic wedding, country celebration or even a more dramatic evening affair.
To really make a statement, we suggest mixing big "checkers" and mini patterns. You can also mix and match unexpected colours, or stick to light pastels and shades of white – just have fun!
Rent a checkered dance floor in your chosen wedding colours.
Set up a giant chess or checker board as entertainment for your guests.
Drape the guest tables in fun checkered tablecloths. Alternatively use checkered table runners for a more toned down look.
For a more country feel, dress the groom and groomsmen in checkered shirts.
Add a touch of drama to your own ensemble with checkered nails or shoes.
Instead of confetti, give your guests large checkered flags to wave as you walk out of the ceremony venue.
Original images and their credits available on Pinterest