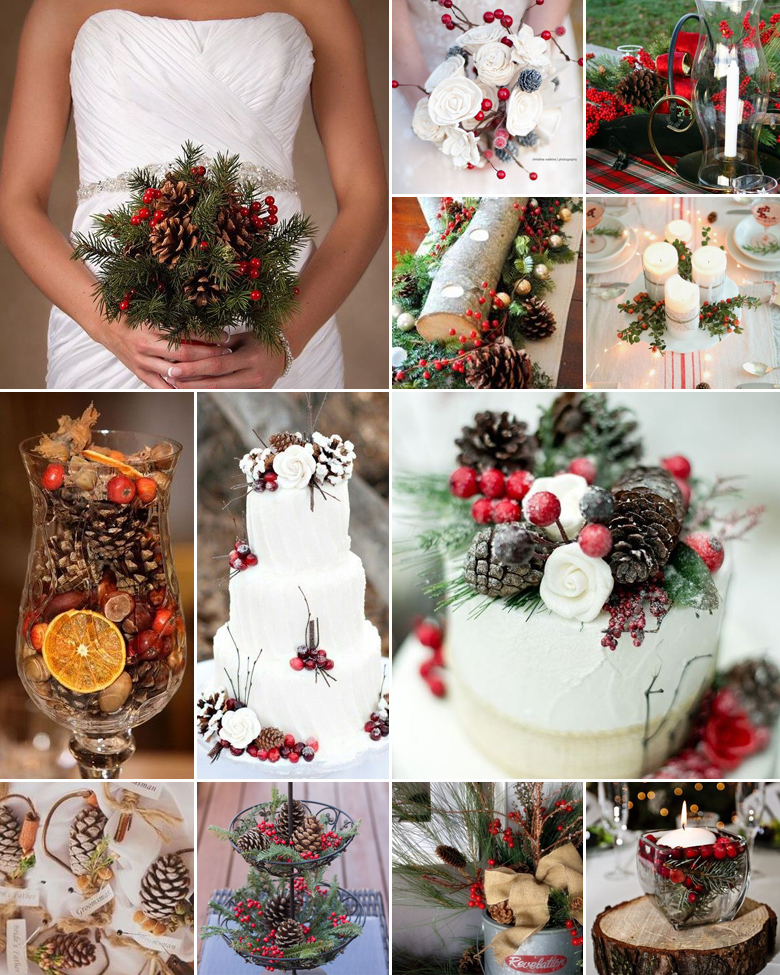 Christmas might be over, but that doesn't mean the time for cherries and pinecones is up! Rustic with a pop of colour – that's exactly how you'd characterise this warm and lovely theme, and we love how striking it is against a crisp white backdrop.
Whether fresh, glazed or glacé, cherries are the embodiment of indulgence. We simply adore the luscious colour it brings to the table, and you'd be silly not to incorporate it into elements of your big day – like the bridesmaid dresses, chair covers, table runners and what not. Don't be afraid to be daring!
Pinecones on the other hand are beautifully plain and organic, bringing a neutral roughness to the whole gorgeous affair. Make the most of the rich brown tones of the pinecone – for instance, opt for a dark chocolate cake decorated with bright red cherries, or make use of rough tree bark in your décor. Use pinecones as place card holders, and why not hang a couple from the ceiling to create a little magic?
Fresh cherries and pinecones also work beautifully in garlands and bouquets, not to mention table arrangements and aisle decorations. Lastly, opt for cherry printed fabric in your décor and flower girl dresses, as well as printed paper for your stationery elements.
Need Pine Cones and Cherries?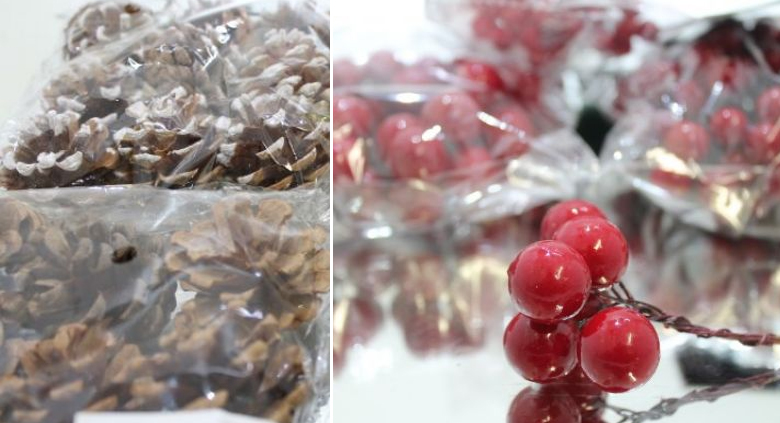 If you're in need of some pine cones and / or cherries for your wedding theme, we can assist you! Contact us with your quantities and we will send you a quote! Click here to contact us now!
Original images and their credits available on Pinterest