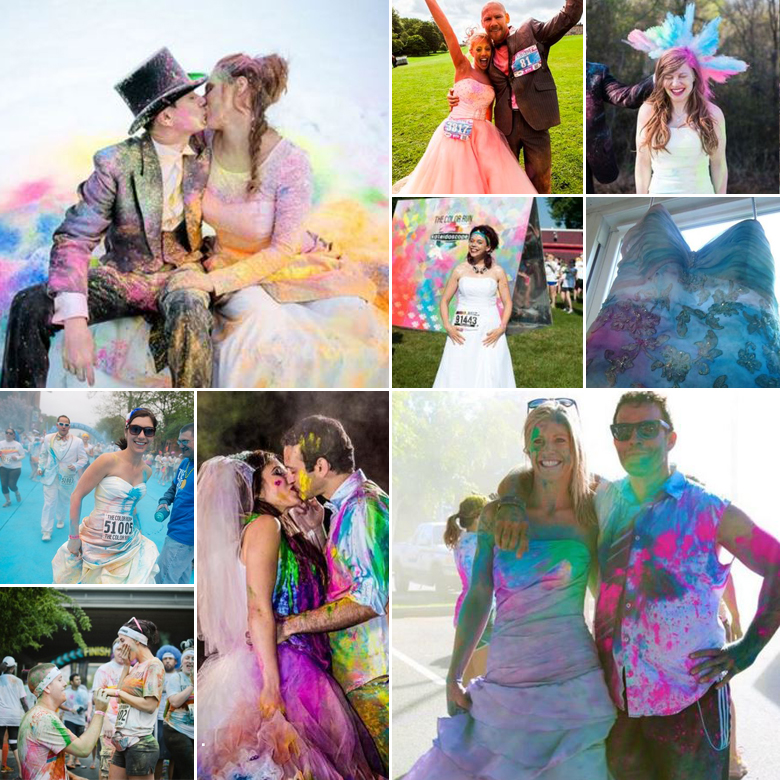 The Colour Run is an event that's gained popularity around the world, and let's be honest – the idea of throwing colourful powder into the air is something most of us secretly dream of. If this is your idea of a wonderland, why not introduce into the theme of your wedding day?
Here are a couple of tips:
Ensure that your guests are fully aware of the theme of the day, and that they dress in clothes that can be colourfied.
The feeling of powder caked on your skin might get uncomfortable later in the day, so set up cleaning stations where guests can rid themselves of most of the paint.
Make sure you do research into the type of paint powder you choose – avoid anything that might be toxic in any way.
Instead of an actual colour-powder wedding, simply draw inspiration from it – for instance, choose a wedding dress that's already flecked with paint, opt for multi-coloured lighting, serve Indian cuisine, and so forth.
If an entire wedding themed according to the Colour Run is a bit much, why not have a trash-the-dress photo shoot after the wedding day where you attack each other with powder?
Original images and their credits available on Pinterest