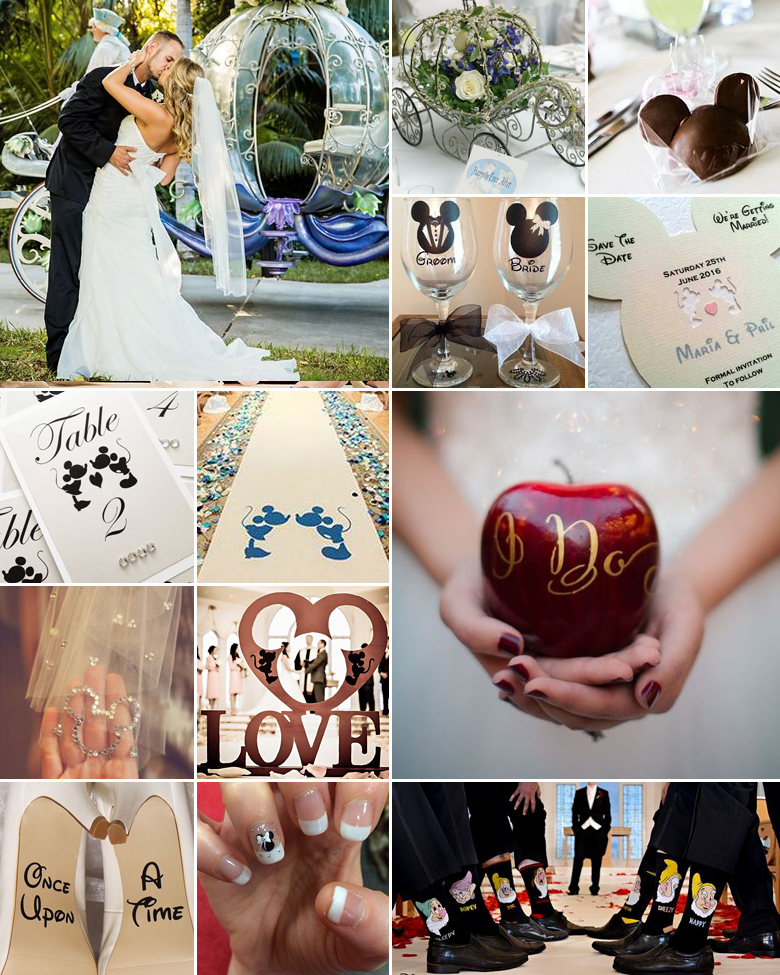 Disney movies were probably the first place you ever learned about "true love", fuelling your dreams of finding prince charming, and riding off into the sunset together. What better way to pay homage to your most divine fairy tale dreams than with a full blown Disney themed wedding?
Have a princess themed dress made to look like that of your favourite Disney darling.
Set up a photo booth with a themed backdrop and a variety of Disney props – from princess crowns and witch hats to Mickey ears and a Goofy nose.
Incorporate key props from all your favourite Disney movies into the table décor – for instance, a bowl of Snow White's apples on each table, the rose in a the bell jar from Beauty and the Beast and so forth.
Opt for an opulent ballroom as your wedding venue, and choose tables, chairs and draping that's in keeping with the regal theme.
Work popular fairy tale phrases like "once upon a time" and "they lived happily ever after" into your invitation and stationery wording.
Make your grand arrival in a Cinderella carriage, and ask your hubby-to-be to arrive on a white horse – so fitting!
Original images and their credits available on Pinterest