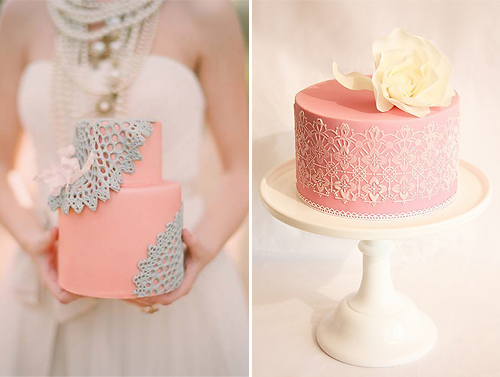 There are few things quite as authentically vintage as a crocheted doily. Reminiscent of garden tea parties and grandma's antique living room, these little adornments are rich in old world charm. While the original doilies were crocheted, doilies today are available in all shapes and sizes and are made from just about any material you can think of – from paper to netting and even fabric.
What's really worth mentioning about the darling little doily is its unique and characteristic design, especially around the edge. This pretty pattern can easily be incorporated into the various elements of your wedding day, like your invitations, place cards and menus, among other things.
If you're planning a petite wedding reception and you're quite nifty with needle and thread, consider crocheting a doily for each of your female guests. As doilies are very much in fashion at the moment, every girlie guest will be too delighted to receive a hand-stitched creation as a guest favour.
Doilies don't have to be purely decorative. Smaller ones can be used as coasters for wine glasses and tumblers while bigger ones make the perfect place mats. Be sure to play around with the colours – ivory, cream, dusty pinks and blues – to add to your overall theme.
Create a bouquet using small crocheted doilies or even paper ones if you so wish. Simply take your round doily, gather the middle to form a little "cone" and tie a piece of wire around the tip of the cone so it doesn't lose it's shape. Attach a wire stem or pipe cleaner to the base of each flower, and use them for your bridal bouquet or something smaller like a boutonnière.
Paper doilies make the most darling wrappers for home made treats like fudge or toffee, or can be used as decoration to turn a simple brown paper bag into a vintage inspired gift bag. The simple paper doily can also be used in the art of decoupage to create focal vases, candles, candle holders and even planter pots.
Instead of a table runner, arrange an assortment of doilies along the length of your tables. The fact that they don't necessarily all match this simply adds more old world character to the look and feel of the venue. If you're really in the creative frame of mind, create your very own doily bunting! Simply fold each doily in half and then staple, stick (in the case of paper doilies) or sew the two halves together before threading it onto a string.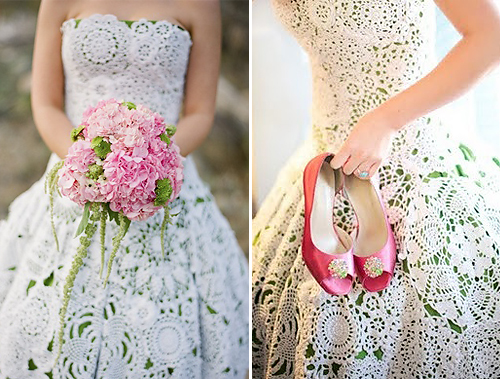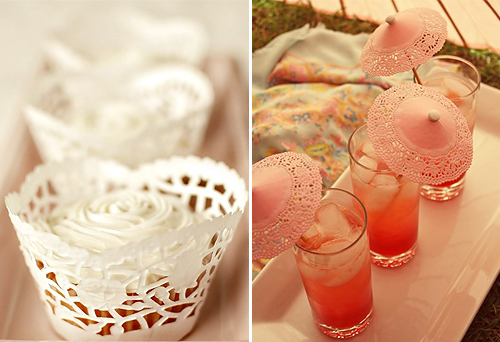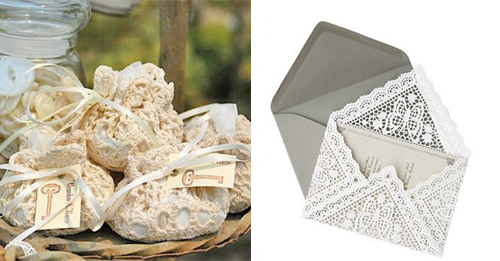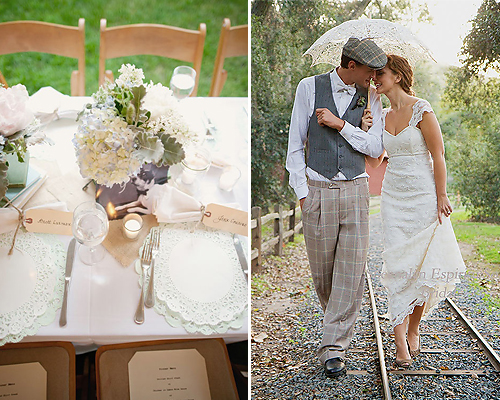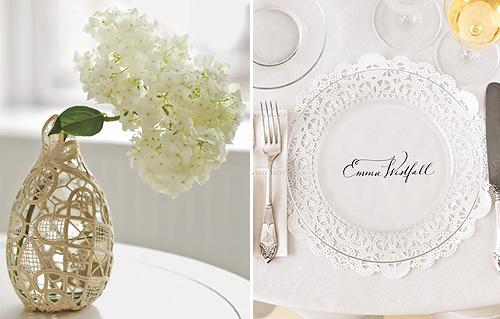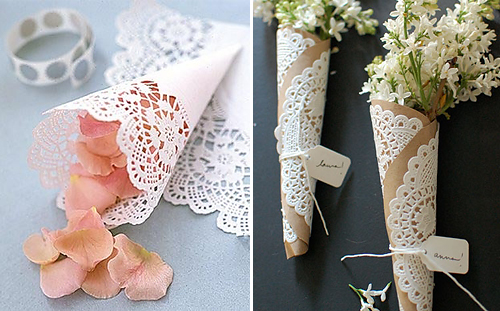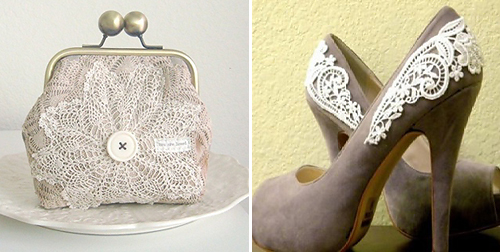 For more ideas on Wedding Doilies or to check out the original photos displayed above and their credits, make sure to check out our Dolly it up with Doilies Pinterest Board!