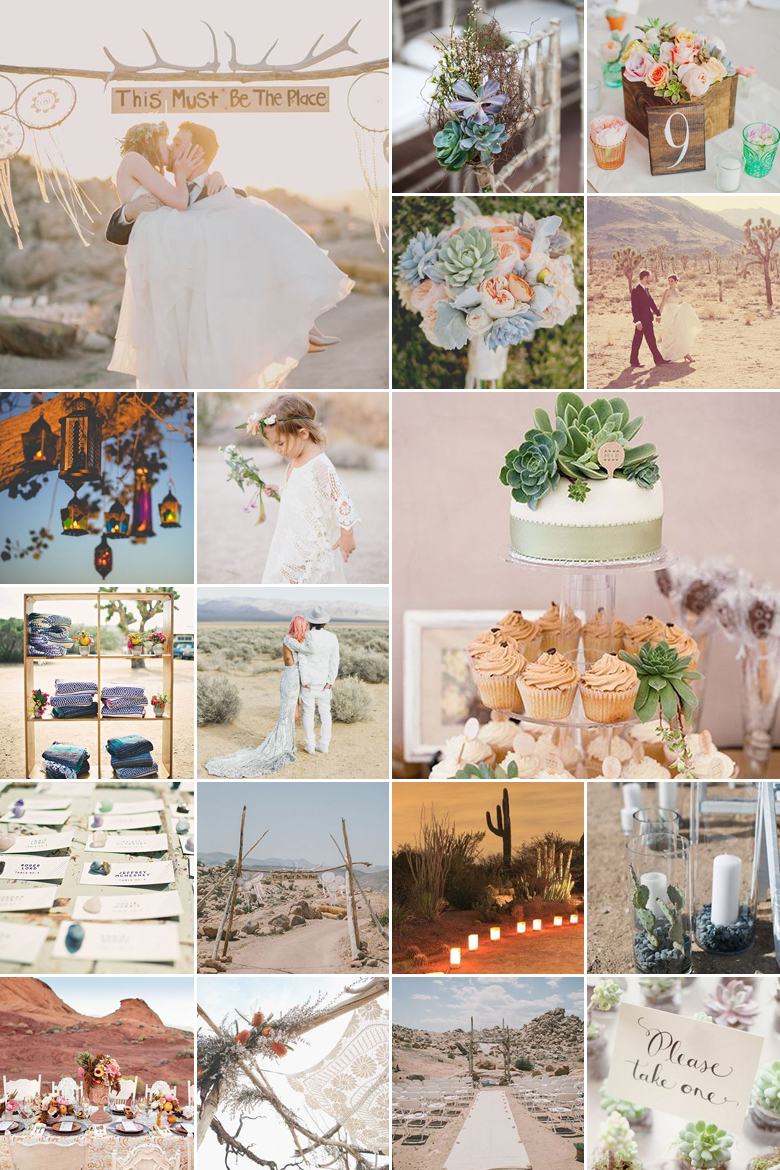 Rainforests and winelands have long been the obsession of the wedding industry. But lately the focus has shifted to the more minimalist settings – and today we turn ours to the hauntingly beautiful desert. Think tables set up in the middle of nowhere with nothing but sand and hills surrounding you, and starry night sky above.
Simplicity is key, so it's essential that you keep everything as natural as possible – for instance candles instead of synthetic lighting, floral crown instead of a veil, terracotta instead of glazed ceramics, and wooden slabs instead of cake plates and place mats… you get the idea.
Even if tying the knot in the actual desert is out of the question, there are many ways in which to capture the stark beauty of this magnificent landscape in your wedding décor:
Opt for a muted colour palette of soft neutral colours and pale shades of olive and desert pink. Add small touches of light blue, peach and gold to highlight key areas.
Use dessert roses and cacti on your guest tables and in/as arrangements and bouquets.
Salvage plenty of Mother Nature's cast-offs like dry branches, tumble weed and even animal bones (ceramic works better and is less gut-wrenching than the real thing).
Balance out the starkness of the theme with soft touches of lace, macramé, burlap and chiffon.
Original images and their credits available on Pinterest