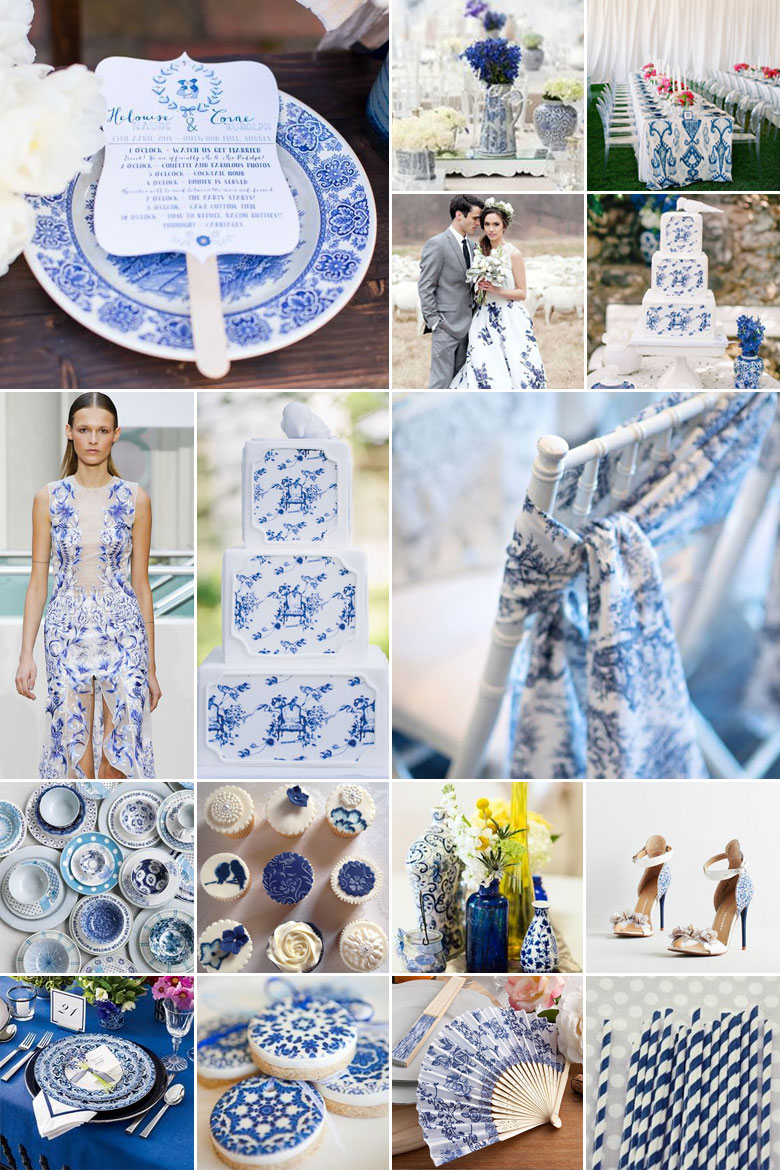 If you have always admired your grandmother's blue and white patterned pottery on the mantelpiece, this is the theme for you. Introduce that same delicate craftsmanship into your wedding with any of the following ideas:
Delft is pottery decorated in blue and white and originated in the Netherlands. Therefore, stick to glazed pottery containers for centre pieces and decoration.
As with any pattern, it's always a good idea to combine it with a few solid colours. In this instance, white and another shade of blue will work perfectly.
Bring in a few other aspects of the Dutch culture into your wedding; for instance place a few tiny windmills and/or delft clogs  among your decor.
The pattern can be introduced into the wedding in many ways – stationery, table runners on a white table cloth, a layer of your cake, the plates, your or your bridesmaids gowns, seat decoration and flowers (opt for white flowers with splashes of blue).
Have blue and white throughout your wedding and be loyal to your theme. You can't have a delft wedding theme and add others unrelated colours.
Ensure that you add enough Delft in your wedding to guarantee that your theme is not mistaken for just a simple blue and white wedding.
Original images and their credits available on Pinterest