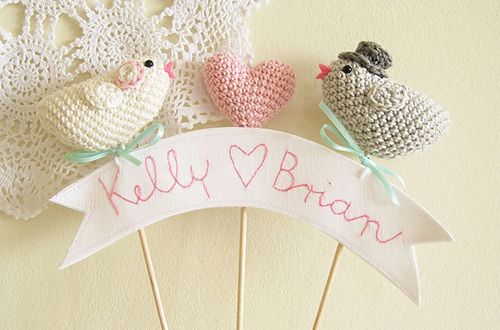 The art of embroidery (stitching fabric with cotton designs) is old-fashioned, maintaining a bit of tradition as the basic stitches used (chain stitch, blanket stitch, cross stitch, and so on) remain the basis of this craft. Some may just enjoy the look of embroidery, but others take this very seriously as a hobby and an art form.
If you are an enthusiast or embroidery fan that wants to incorporate this handiwork into your wedding day, it's time to start getting creative. Here are some inspiring ideas to whet your creative appetite:
Use a font that looks like candle-wicking or cross-stitch in your stationery design so that your invitations, menus, programmes, and so on all reflect this theme. For something a little more extravagant, embroider the invitations on little pieces of satin or on mini pillows for a cute keepsake.
Embroider words and sentiments on calico fabric that is held firmly in wooden embroidery rings. Hold these personal messages (such as "Thanks for joining us", "True love", etc…) up in your photo shoot and use these pictures as your "thank you" notes or guest favours.
There are plenty of opportunities to use embroidery in your wedding attire. Embellish your wedding gown with romantic stitches, or have cute words, initials or the wedding date embroidered on the groom's shirt or cuffs.
Ice the wedding cake to look embroidered with hundreds of flowers, messages or other design elements that match your wedding theme.
Personalised napkins, embroidered with the name of the guest at that place setting, are special and will be a treasured gift for those friends and family that shared in your special day.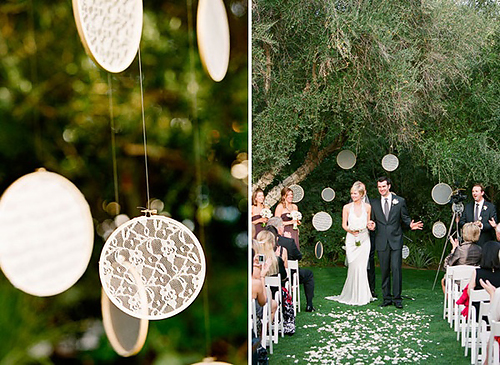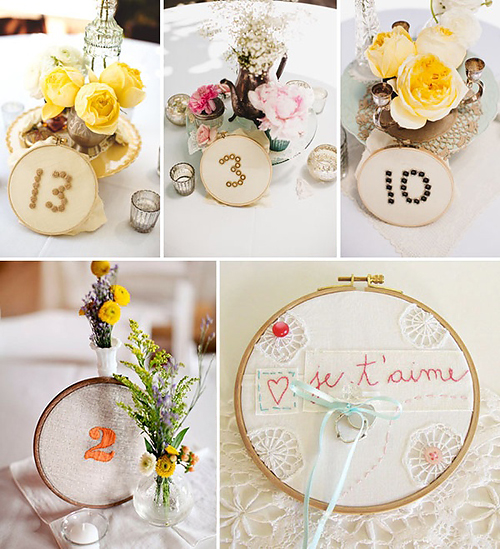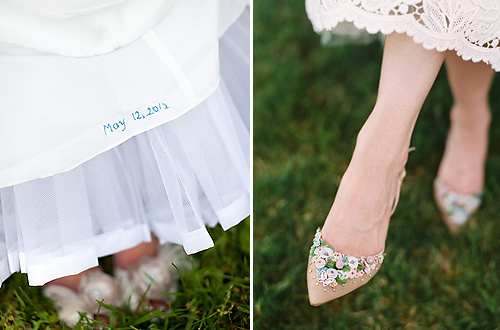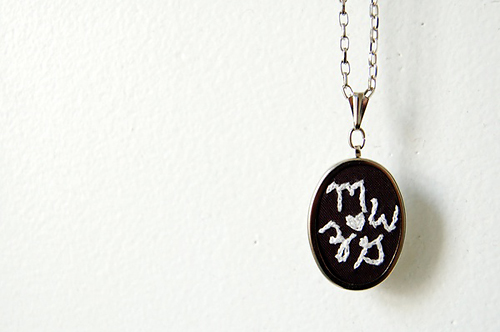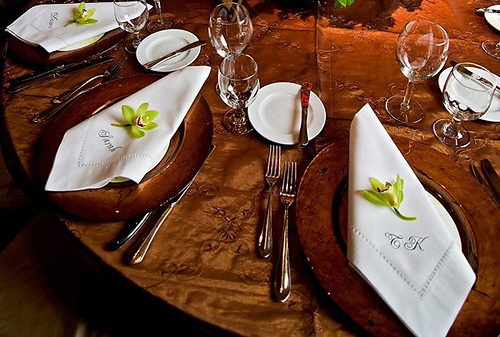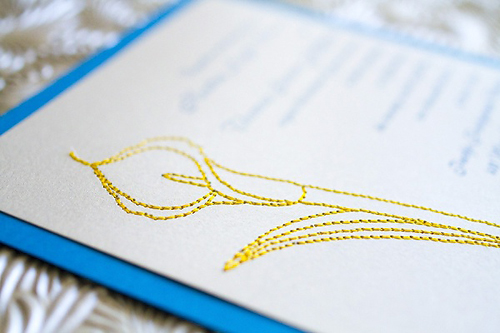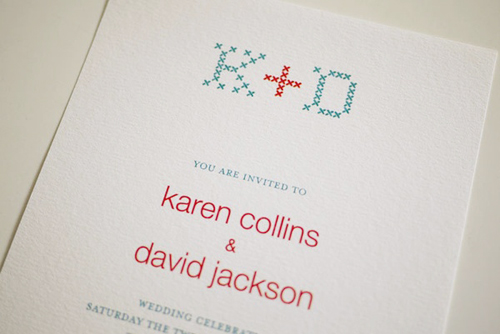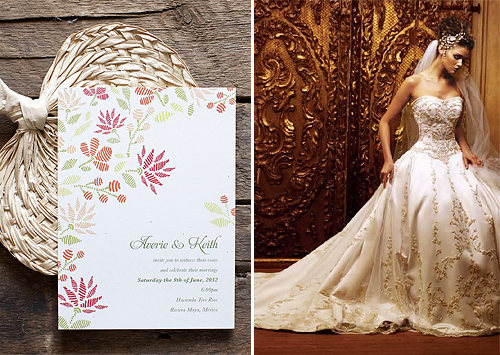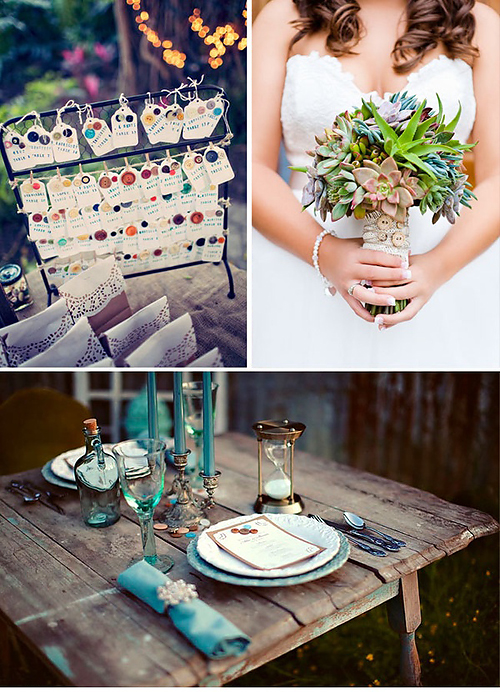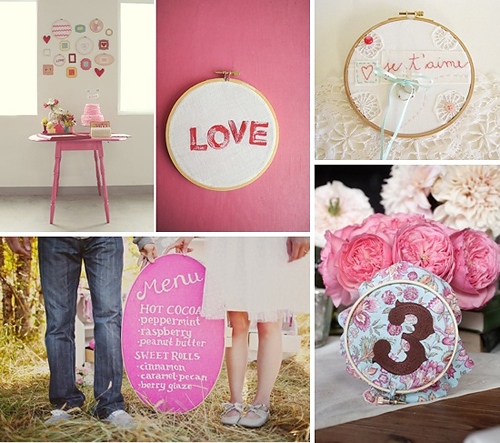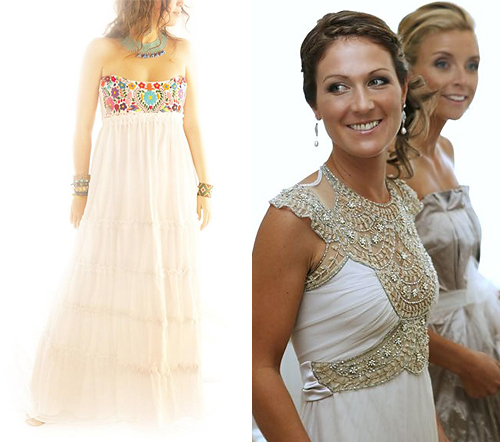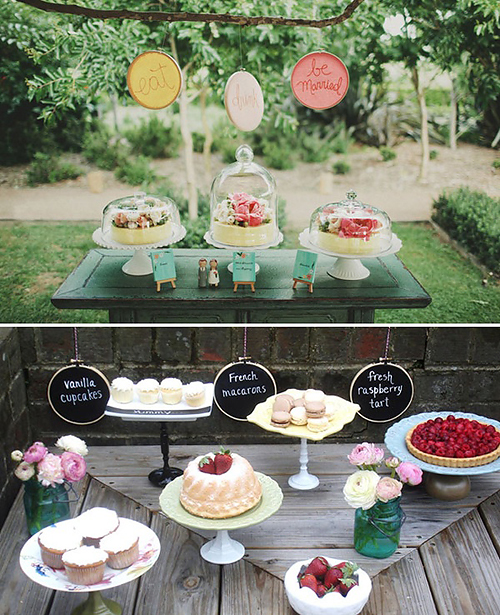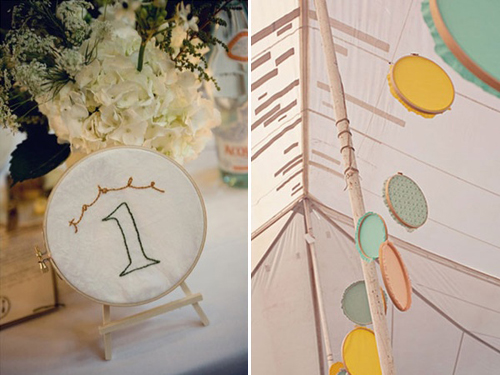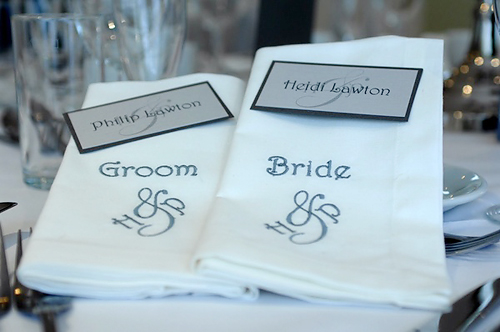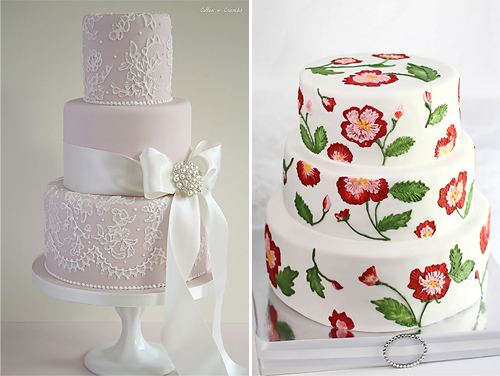 For more ideas on an Embroidery Wedding theme or to check out the original photos displayed above and their credits, make sure to check out our Embroidery Weddings Pinterest board!