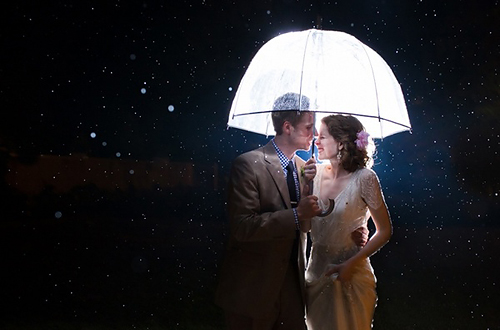 The most common time for a wedding ceremony remains in the mid- to late-afternoon, with the reception extending into the evening. This gives the couple time to prepare for the wedding in the morning and make use of the afternoon sun for their photographs. However, a night wedding, at which even the ceremony takes place after dark, can be stunningly dramatic and romantic.
A night wedding gives you the opportunity to get really innovative and fun with different kinds of lighting. For a super romantic look, use lanterns, fairy lights and candles. Make these lanterns and candles yourself using some of our DIY tips, if you want to make them really special and unique. For a more modern look, use coloured lighting to define certain areas (like the dance floor, or the area for speeches, for example). This will also enhance your colour scheme.
Consider providing knee blankets for your guests in case it gets chilly during the ceremony and reception. Hang these over the backs of the chairs in subdued neutrals or in vibrant colours. If your wedding is to be outdoors, ensure that there are torches or lanterns available for the guests to use as they negotiate their way to their cars or the bathrooms. These can double as guest favours, if appropriate.
Don't let the night darkness discourage you from having awesome wedding photographs. Hire a photographer that has experience with night photography and can present you with some great ideas. If you want some pictures to be taken in the light of day, arrange for an earlier photo shoot before the wedding (bearing in mind that these will probably not be of you as a couple, if you want to keep the tradition of not seeing one another before the ceremony).
Have a look at the gallery for some of our favourite night wedding inspirations.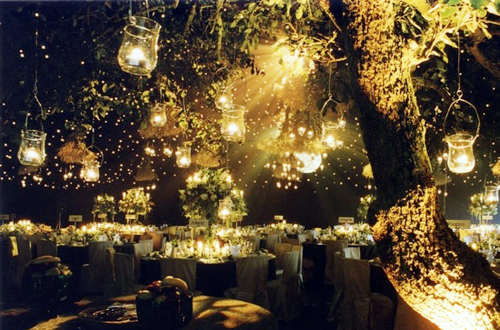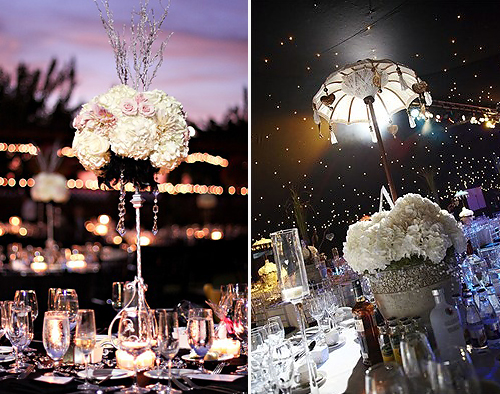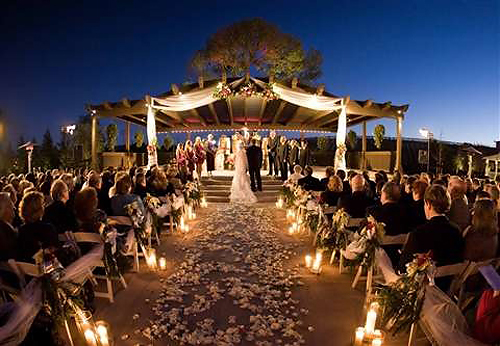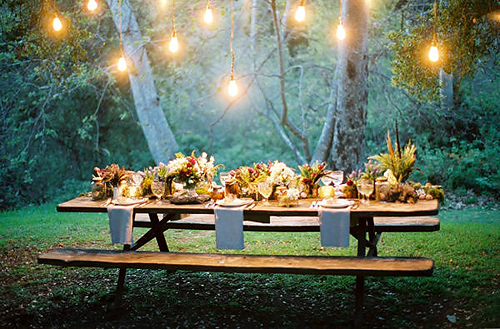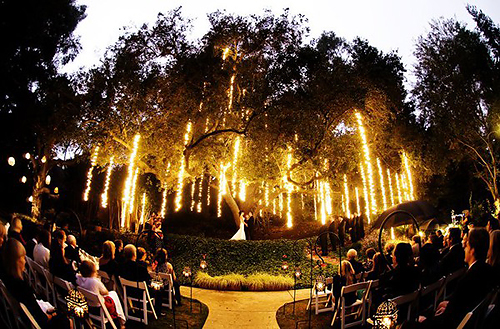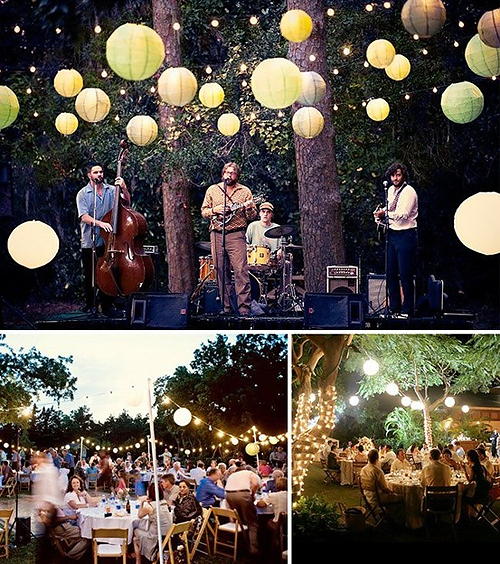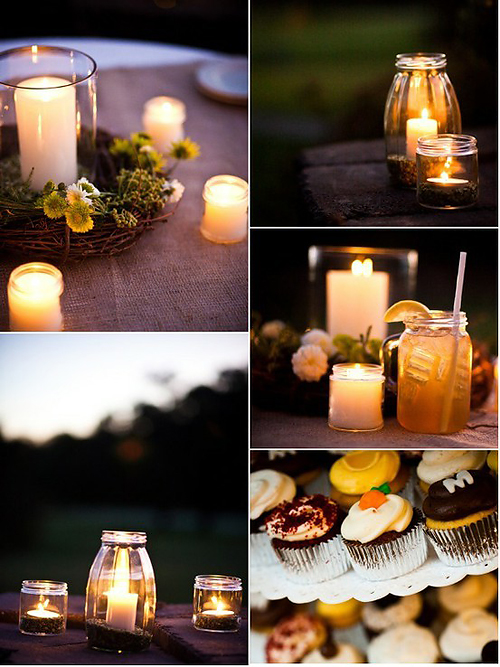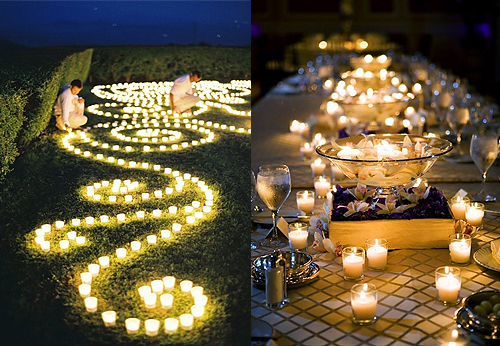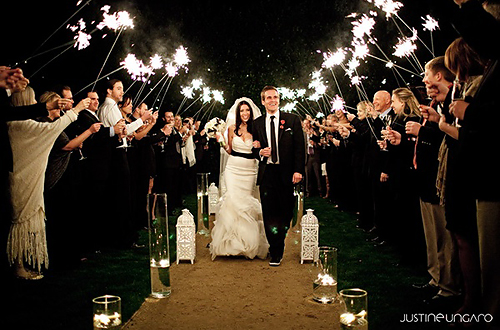 For the original photos from above as well as the credits AND more Evening Wedding ideas, make sure to check out our Evening Wedding Pinterest Board!