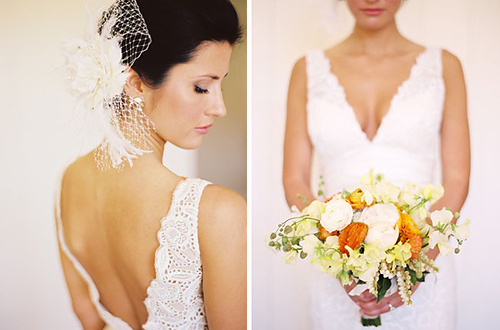 Eyelet lace refers to quite a sturdy lace with very defined designs (like flowers) created by the eyelets. It is delicate (despite being less flimsy than some laces) and feminine, but modern enough not to exclude the men in your wedding party by being too girly. It is tasteful, especially for couples that usually stick to understated designs and themes, but who want to add a bit of texture and pizzazz to their wedding day look and feel.
Eyelet lace can be used in almost all aspects of your décor, attire and stationery, as it is easy to get and available in a number of different forms. A fabulous way to incorporate it into your stationery without spending too much money on design and dye-cutting is to use paper doilies for your invitations, menus, and so on.
Add eyelet lace to your wedding dress, but also to the tip of your veil, your fascinator, wedding shoes and so on. By keeping the lace white or off-white, you allow for far more usage without it becoming overbearing.
Use the design to inspire your wedding cake too, which can be decorated in eyelet-style fondant for a really amazing effect that is elegant.
Have a look at our gallery of inspirational eyelet lace ideas to whet your appetite: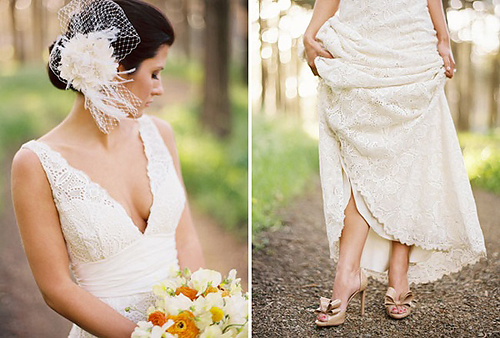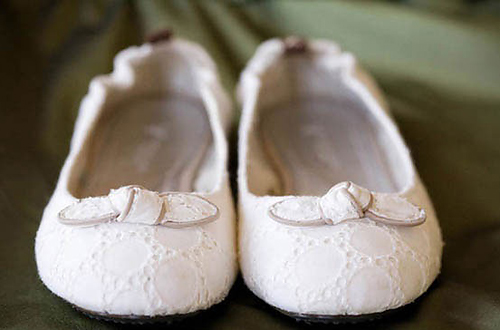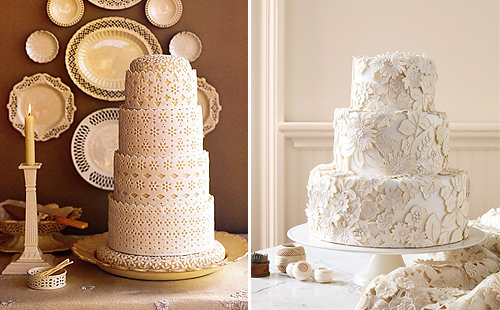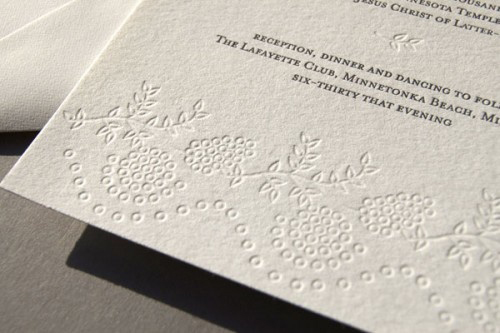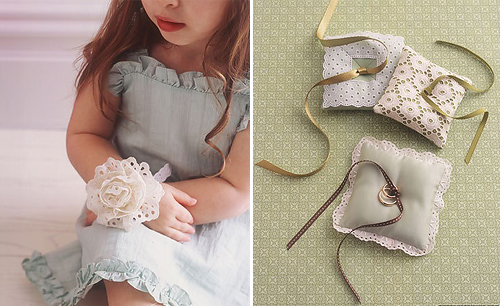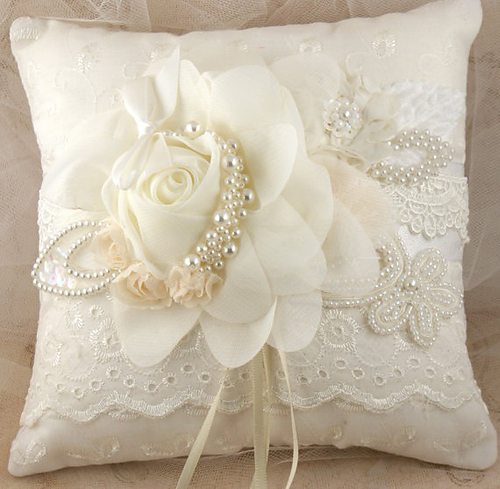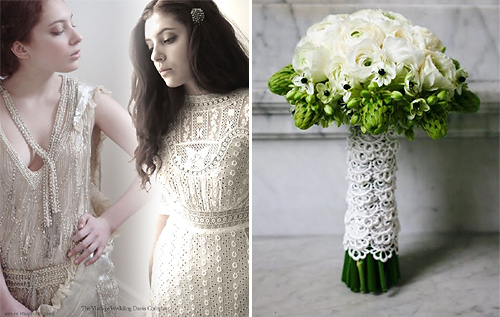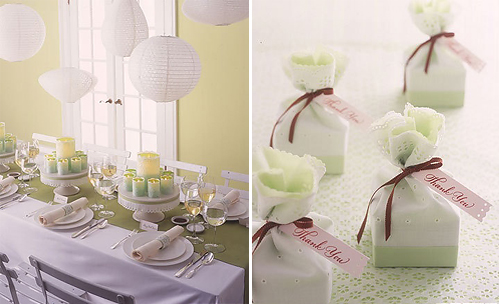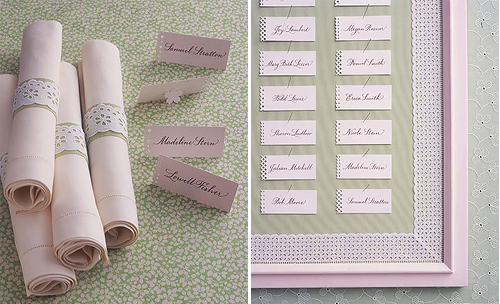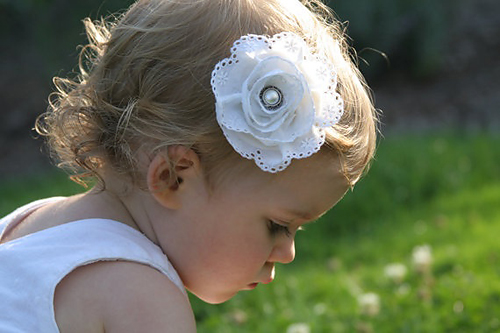 For more Fluffy Shoe wedding ideas, photo credits and original images, make sure to check out our Eyelet Lace Wedding Ideas!