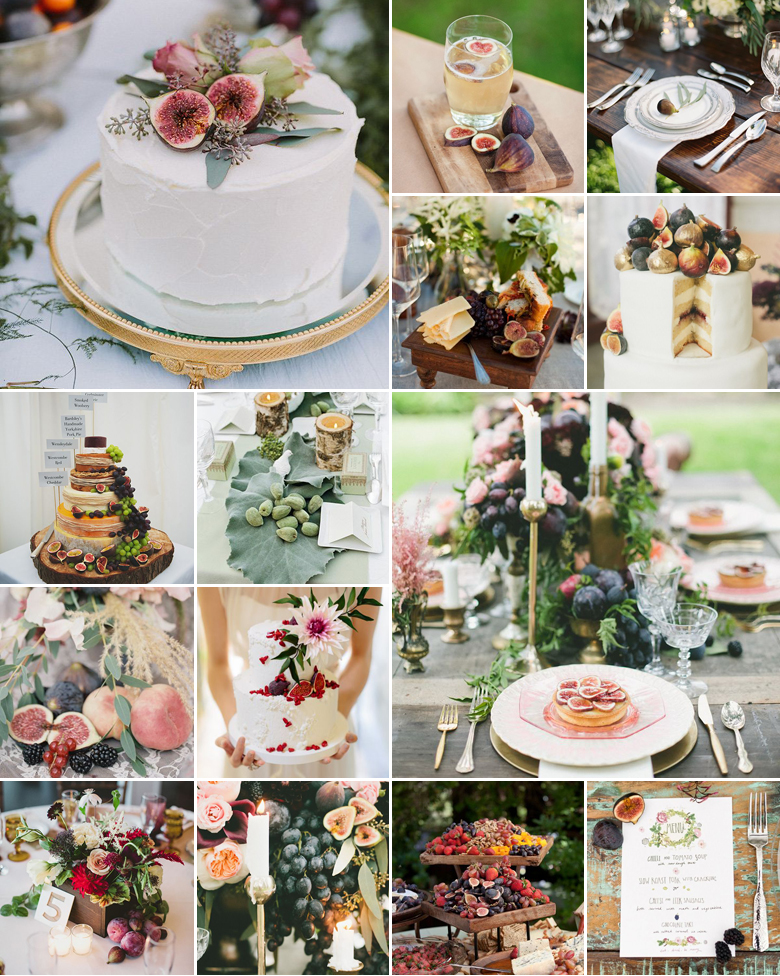 Throughout most cultures and religions, the fig and the fig tree have great symbolic meaning. Back in the olden days, the fig tree was valued first of all for its delicious, sweet fruit, and still serves as a symbol of prosperity, growth and security.
When considering the fig for your wedding day, start by studying the lovey rustic shades and colours of various fig species: From fresh green-and-white to the more alluring mauve and plum purple. Whether combined or used individually, these colours provide the perfect foundation for an elegant colour scheme.
Food and décor-wise, here are other ways to add the flavour of fig to your big day:
Instead of a traditional sweet and decadent wedding cake, build a tiered "cake" with cheese wheels and decorate with figs, which guests can pair with the cheese.
Have your wedding photos taken by an old fig tree – quite striking and rather symbolic of the fruitful journey ahead.
Spoil guests with jars of fig preserve as guest favour. You can even take it a step further by adding cheese or crackers to the favour box.
Use figs and fig leaves as part of the centrepieces.
Dried fig nibs are ideal for snacking, so place bowls on the tables for guests to tuck into during speeches.
Place a fig on each guest's plate, and tie the nametag to the little stem.
Serve a selection of fig flavoured drinks and treats at the cocktail party and for dessert.
Original images and their credits available on Pinterest