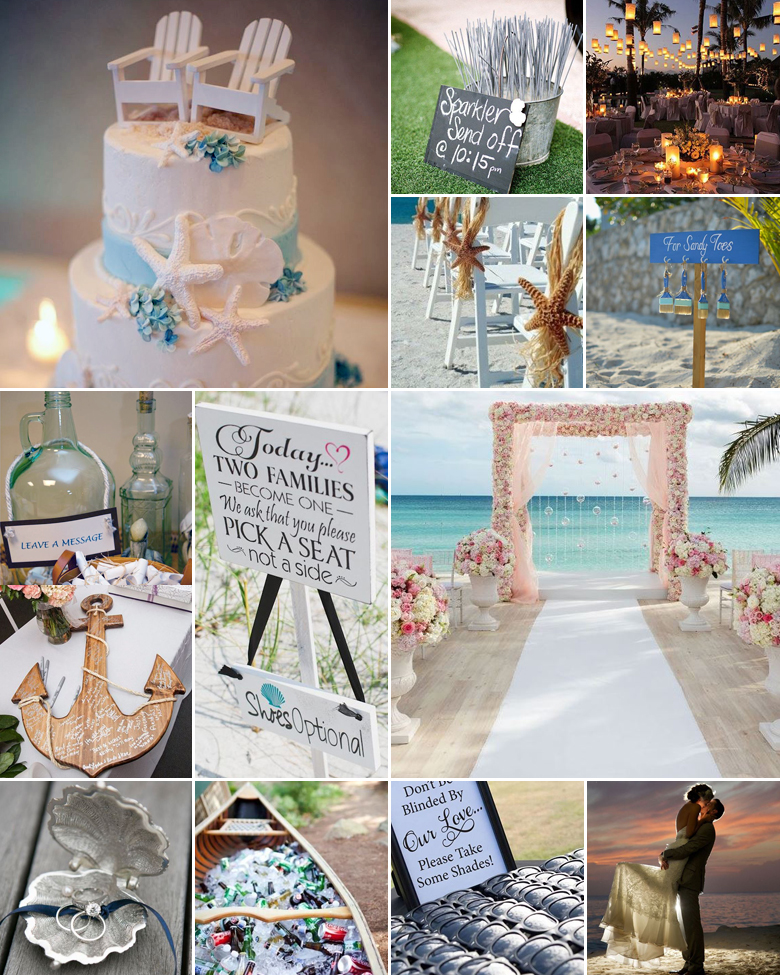 Summer's around the corner which means it's high time we talk beach weddings again. Whether you're tying the knot in the Maldives or down on the beach in your hometown – one thing is certain: It will be oh so fun and magical.
Find new and interesting ways to reuse what the ocean has cast away – driftwood, shells and even bits of coral. For instance, serve cheesecake in an oyster shell, decorate hair clips with dried starfish and make place cards out of driftwood.
Sand at a beach wedding is always a problem, so this is an opportunity to impress your guests with clever ideas to combat this issue. For instance, give them each a paintbrush to dust off sand after the ceremony or spoil them with flip-flops. A beach wedding also gives you a lot more freedom when it comes to light and fire – so get the necessary permissions and light those bonfires, floating lanterns and sparklers.
The one thing to always bear in mind with a beach wedding is that it's fun and laid-back by nature. So give free reign to your quirky side – for instance draw inspiration from your favourite beach themed movies, be it Baywatch, Message in a Bottle or Castaway, and have guests re-enact some of the key scenes for the photos.
Original images and their credits available on Pinterest