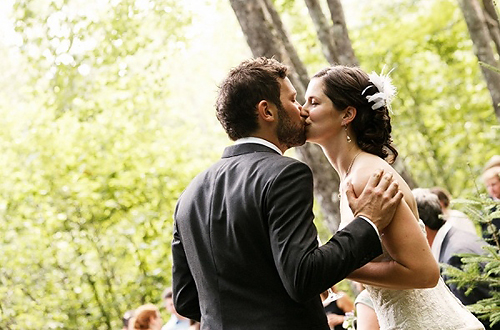 Getting married within the beauty and magic of a forest will make your wedding the fairytale you know it to be. It is an unusual choice because of the extra planning that goes into executing the perfect wedding amidst trees, grasses and soft ground. But, once you are enjoying your first dance under the ample canopy, smelling the fresh pine needles beneath your feet, you will remember why you worked so hard for this theme.
Your first decision will be whether to have your ceremony, reception, or both in the forest and then to find a forest that is appropriate for such an event. Make sure that the area is safe for guests that are old or infirm.
Here are some of our ideas for your forest-themed wedding:
Provide knee rugs for your guests as the forest can get very cool in the evenings and early mornings.
Plan your décor in cooperation with the fauna and flora around you. Use natural materials (twigs, leaves, feathers, and flowers, for example) rather than detracting from the natural beauty with synthetic items.
Choose theme colours that enhance your forest theme, not bold colours that shift one's focus.
Ensure that there is enough light by stringing lanterns in the trees, adding plenty of candles, and dotting hurricane lamps on the tables. Be extra careful that there is no risk of the flames falling into dry foliage and starting a fire.
Birds and hares are very popular motifs at the moment. For a trendy look, add these to your wedding décor to introduce the concept of wildlife.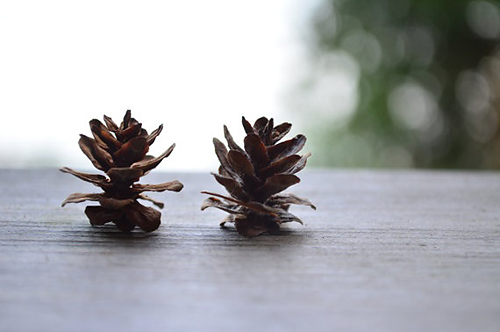 Credit: Luvsalina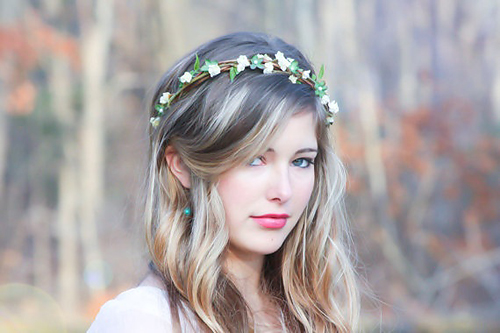 Credit: Serenity Crystal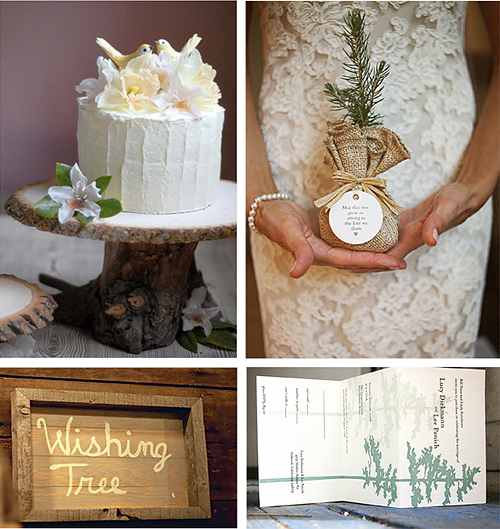 Credit: Four Winds Weddings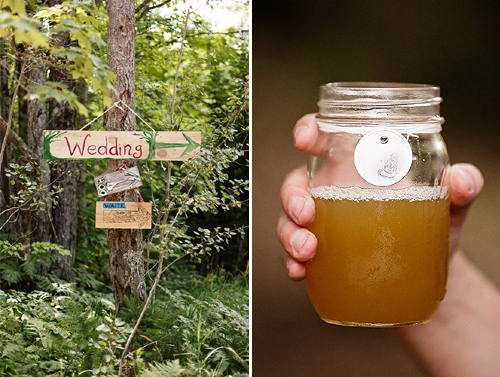 Credit: Ruffled Blog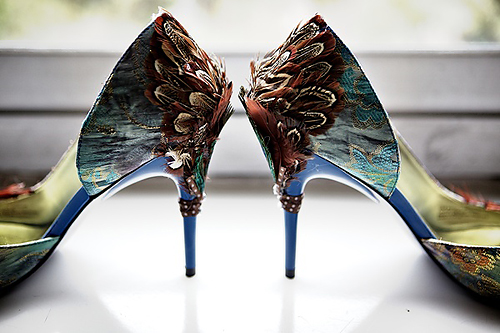 Credit: Candies Floral Creations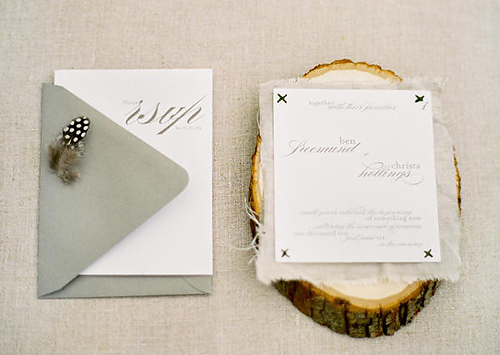 Credit: Once Wed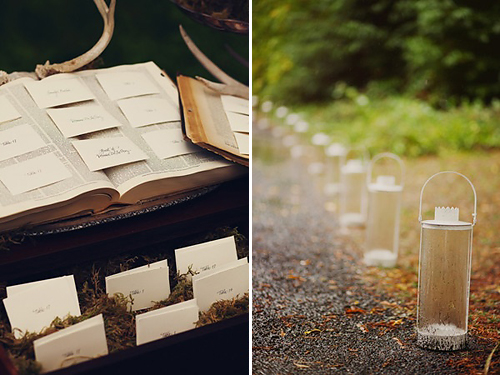 Credit: Prep 4 Wedding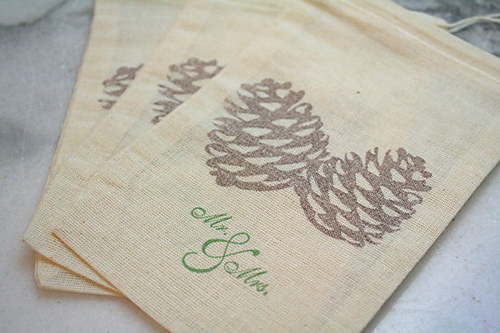 Credit: Clementine Weddings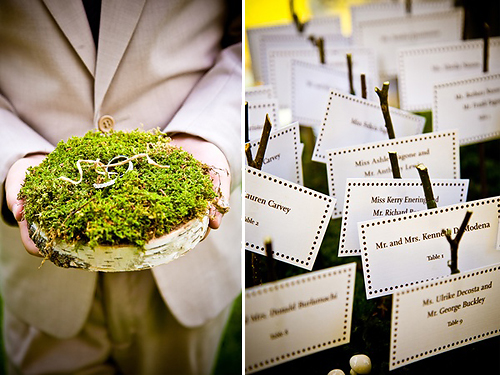 Credit: Project Wedding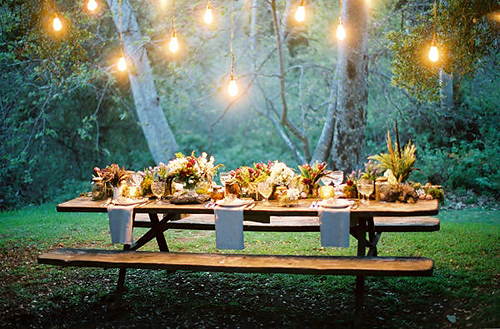 Credit: Once Wed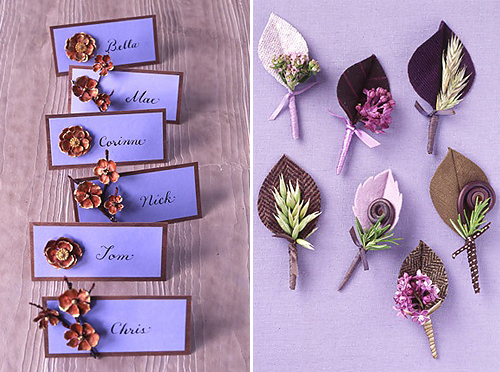 Credit: Martha Steward Weddings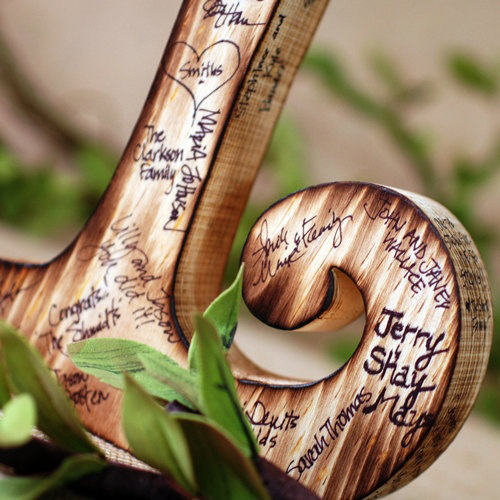 Credit: Roxy Heart Vintage
Main photo credit: Ruffled Blog