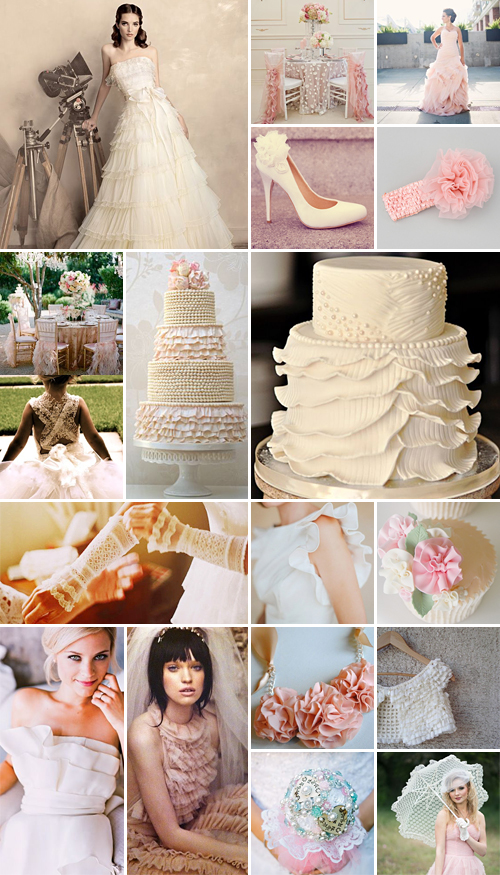 Frills, as a design element, are symbolic of all things feminine and sweet. They can be large, simple, small, or elaborate, making them really flexible; suitable for a number of different purposes within one unique wedding theme.
Attire
Use frills in your wedding dress, the bridesmaids' dresses, and the groomsmen's dress shirts. Tutus are ultimately frilly and very trendy at the moment. Your accessories can also be adorned with frills (e.g. your shoes) or can be styled to resemble frills (as would be the case in jewellery, for example). Add frills to your hair too for that fairytale charm, and twist them around your bouquets.
Décor
Adorn your tables and chairs with girly frills wherever possible. Netting and lace can be used extensively to create a frilly effect in a number of décor aspects (including table runners, overlays, napkins, and so on).
Wedding Cake
Drape an otherwise simple wedding cake with layers upon layers of playful frills made from icing sugar. Make them ornate or not, depending on your wedding theme and personal tastes.
But, don't just take our word for it. Have a look at these gorgeous pictures for some great frilly inspiration.
Original images and their credits available on Pinterest