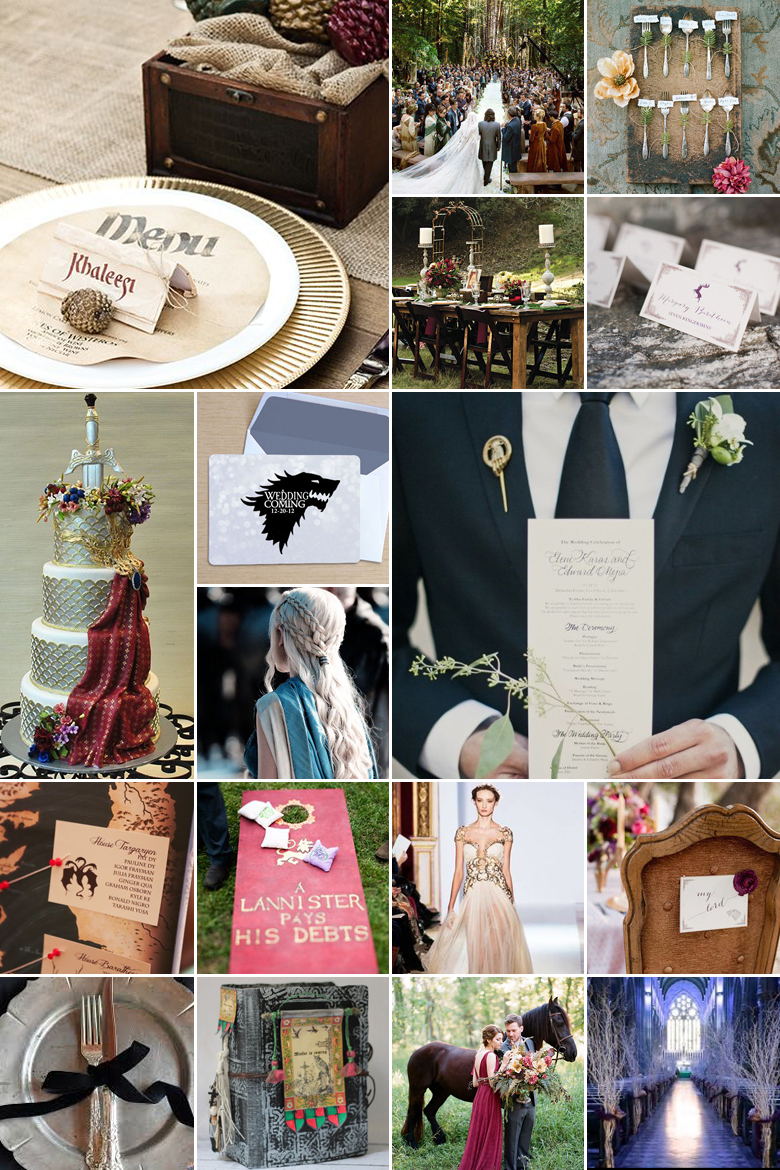 If you're both die-hard fans of the series, there's no reason why you can't theme your big day accordingly. In terms of theme colours, opt for deep shades of red, purple and green mixed with black and metallic accents. All in all, it's essential to keep everything highly dramatic – from the décor and attire to the speeches and food presentation. Here are some ideas to get your head rolling (no pun intended):
Have a look at various Game of Thrones inspired braids and hair styles for yourself and your bridesmaids. Pair this with dramatic themed statement jewellery, and you're good to go!
Write your invitation and all other stationery items in the language used in the popular series. You can also look at downloading a type face that is similar to that of the title.
Compile a menu packed with dishes right off the palace tables – for instance, leg of lamb, sweet bread, baked apples, chestnut soup, kidney pie, lemon cakes, crusty bread, oxtail soup and a selection of cheeses.
Make your appearance at the ceremony on a mighty steed or have your wedding photos taken in a forest with horses.
Decorate the tables with heavy chandeliers and silverware, and drape the venue walls in thick lush fabric.
Ask you guests to come to the wedding dressed in theme-appropriate attire.
Serve spiced wine and a selection of beers in large goblets.
Work pine cones and other foresty elements into your wedding décor as well as your bridal- and other bouquets.
Original images and their credits available on Pinterest