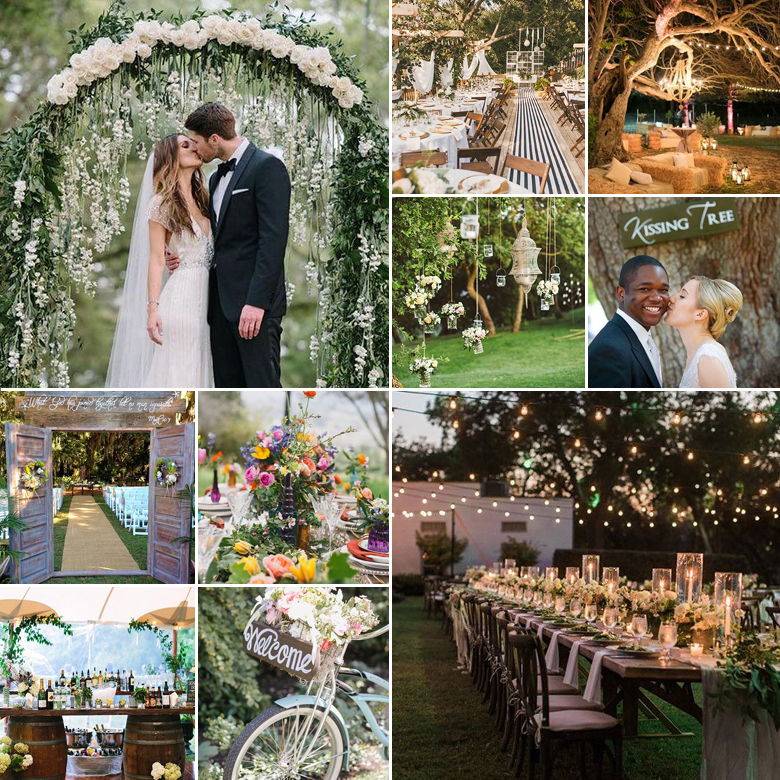 If you're looking for a way to truly personalise your outdoor wedding, consider the magic that is a romantic garden wedding. Even if you only host the ceremony in the garden, there's something so incredibly special about it that your guests won't soon forget.
Garden parties have a certain sophisticated air about them that's reminiscent of tea parties and royalty. During spring especially the garden comes alive with bright flowers and lush green shrubs, which essentially means that you'll save a lot of money on décor and flowers.
Whether you're hosting the celebration in your own garden or a friend's, a garden wedding comes with a lot of responsibility – more so than hosting a wedding at a professional venue. This is mainly because there's so much more setup to be done, and without a venue manager, the workload can get out of hand. To ensure that your wedding goes off without a hitch, consider appointing a wedding planner or on-the-day coordinator.
No matter how certain you are of the weather, always have a back-up plan. Whether you have a rent-a-tent company on speed dial, or you've got the living room setup – the fact remains that a Plan B will take a lot of the stress and pressure off.
Original images and their credits available on Pinterest