Get Your Stripes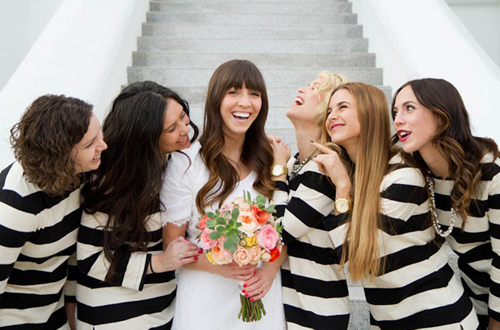 Stripes are age-old designs that have held their own in the fashion and décor world through the ages. Narrow or wide, stripes can convey a number of different themes, looks and ambiences. Broad stripes are bold and dramatic. Narrow stripes can look quite busy, adding depth to an otherwise simple colour theme. A broad stripe with very narrow stripes on either side is formal and a little more old-fashioned.
Usually, stripes alternate one colour with a neutral colour (black or white, for example). However, if yours is a relaxed, informal affair with no real colour theme, choose a stripe design with a number of fun, vibrant colours. An outdoor, summer wedding will also look fabulous with a pastel version of this concept.
Alternatively, have a stripe of your two main wedding colours to carry the theme through effectively. If your colour combination is not readily available in striped fabric, you may need to consider having your fabric silk-screened. Customised designs and prints can be costly, so consider this carefully; perhaps opting for something that is available in fabric stores and altering your wedding theme to accommodate this if you are limited by a budget (which most couples are).
Too many stripes can look untidy and chaotic. So, to make this theme work tastefully, be discerning about where and how you use this design. Have a plain wedding gown with funky striped pumps underneath, for example. Go for striped nails (nail art is very popular at the moment), or hem your veil with a sweet striped fabric. There are plenty of options and your only limitation is to avoid overdoing it. Have a look at our gallery for some more ideas: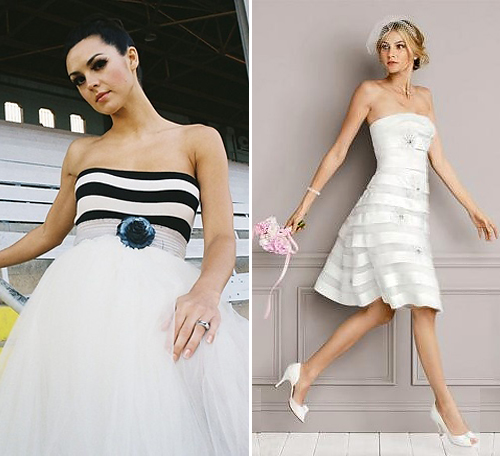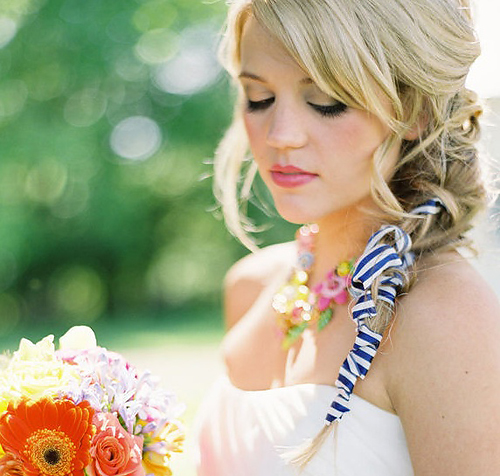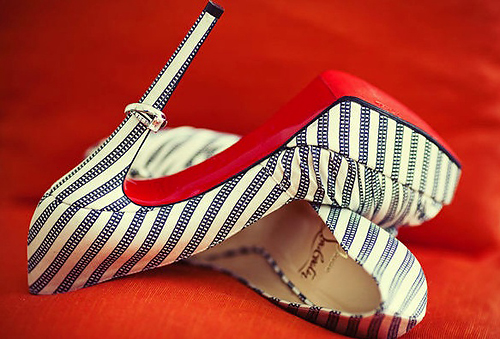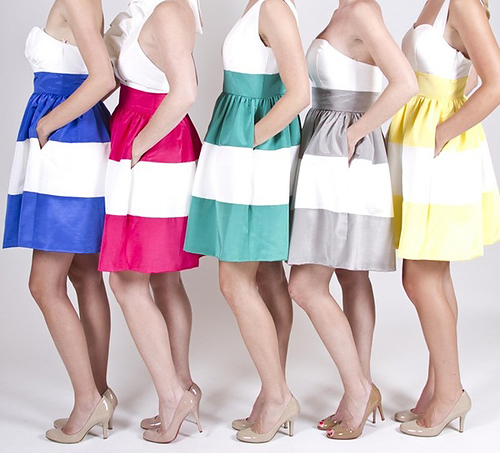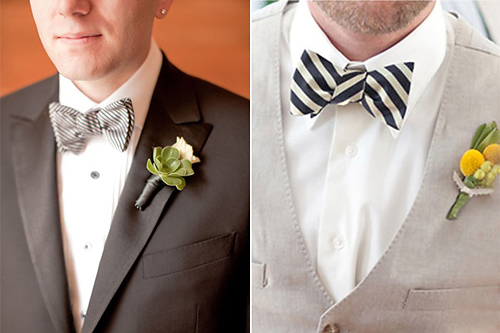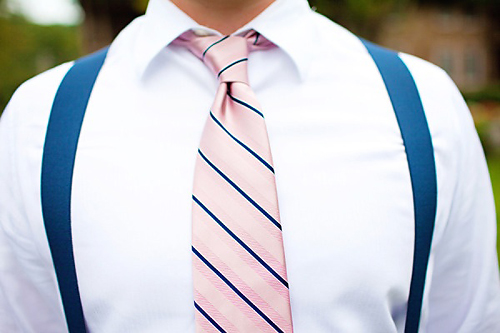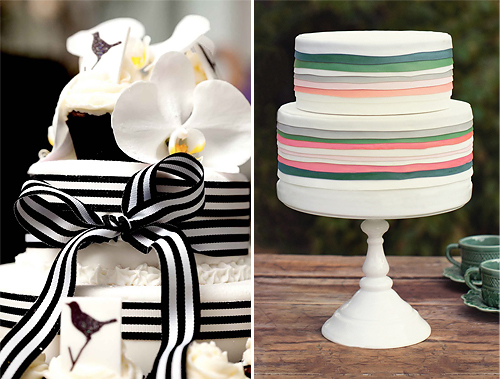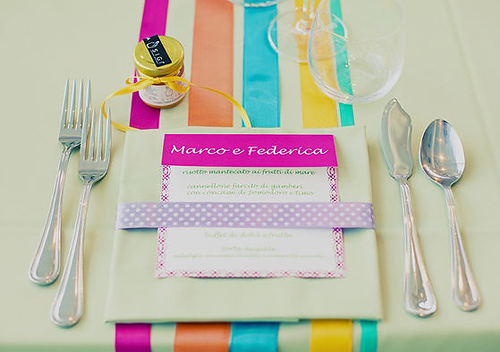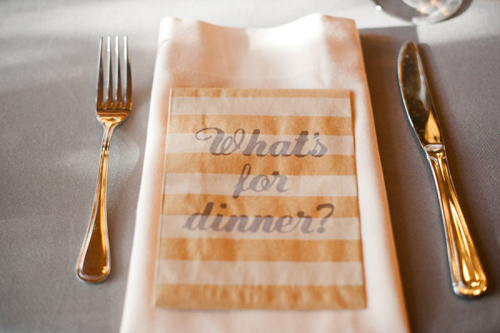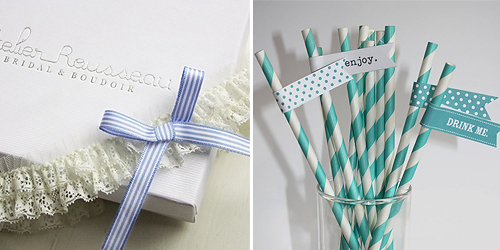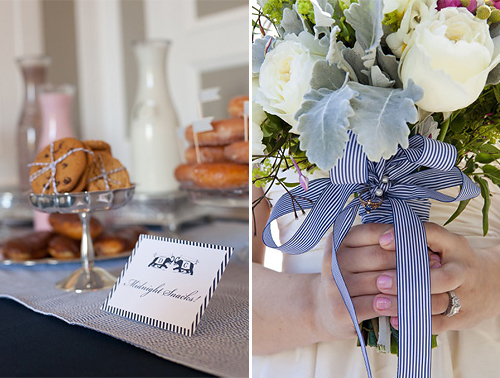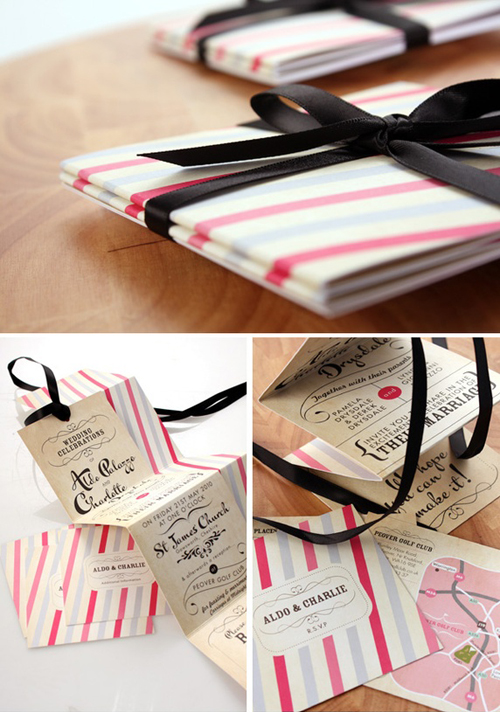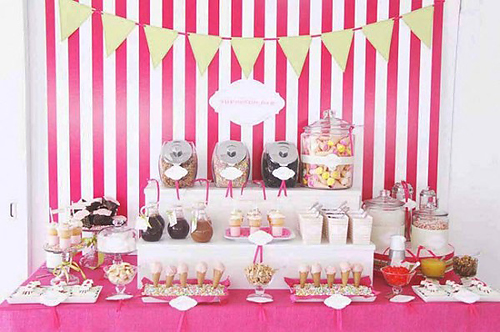 For the original photos from above as well as the credits AND more Stripey Wedding Theme Ideas, make sure to check out our Stripey Wedding Themes Pinterest Board!