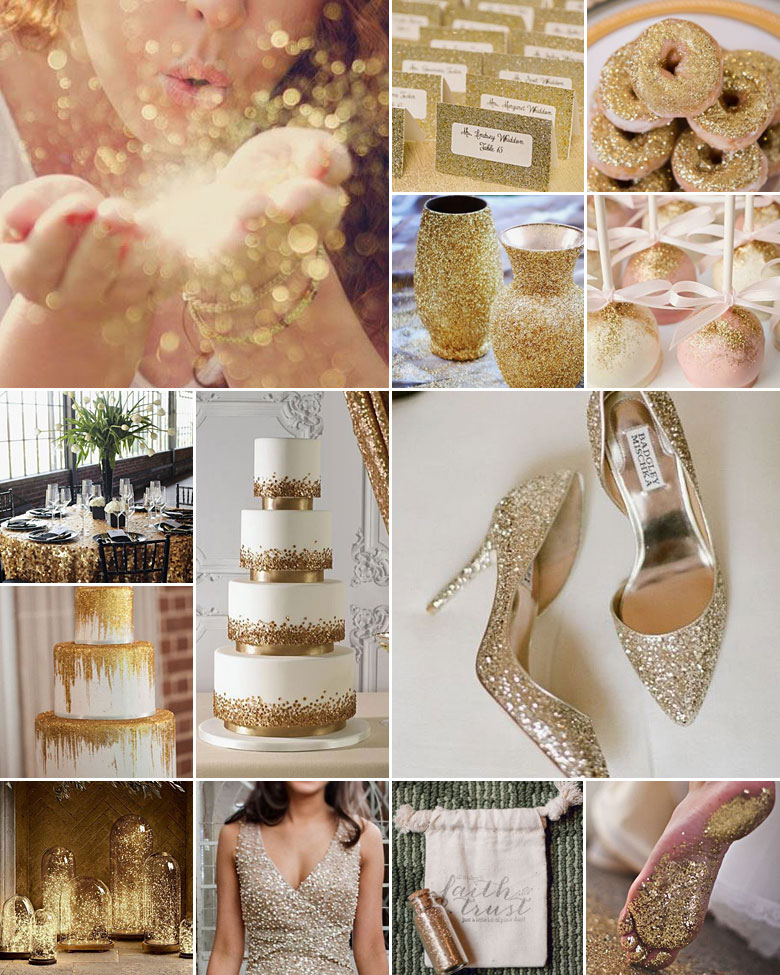 Magic. That's what this theme is all about. Think gold dust scattered across everything and everyone. Yes, we're not stopping at décor here! Gold dust naturally adds a sense of whimsy to any occasion.
Scatter gold dust all over your guest tables, and add plenty of candles to light it up.
Cover yourself in a light sprinkling of gold dust – only visible in the afternoon sunshine and under the glimmering dance floor lights.
Opt for a wedding cake covered in edible gold dust as well as macaroons and petit fours – too lovely for words.
Spoil your guests with gold body dust which they can use to get themselves into the spirit of things.
Alternatively, make your own snow globes filled with gold dust – the ideal guest favours.
Wear a gold sequined wedding dress to further complement the theme.
Decorate the tables with gold sequined table runners and gold rimmed wine glasses.
Instead of traditional confetti, have your guests sprinkle gold dust over your heads – but just check that the venue will allow this.
Have your invitations printed on gold glitter paper, and make your own gold vases by covering glassware in glitter.
Original images and their credits available on Pinterest