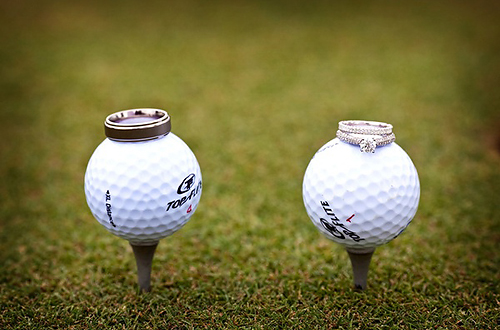 Golf enthusiasts aren't the only ones that will get a kick out of a cute golf-inspired wedding day. What's not to love about rolling greens and the 19th hole, after all? Wedding themes should reflect the style and personality of the bridal couples so that they are comfortable and their guests get to share an important aspect of their lives. So, this theme would work best for couples that enjoy golf, play it or, perhaps, met on a golf course, for example.
The ideal wedding venue for this themed wedding would, naturally, be a real golf course. Many such courses have event venue situated on or overlooking the green for a really romantic, idyllic setting. If not, enquire about erecting a marquee alongside the golf course and incorporate an outdoor look and feel to your wedding day.
Using golf-related gimmicks in your décor is a fab way to keep your theme strong. Consider filling vases with golf balls or having a flagstick as your table centrepiece. Include plenty of green in your décor to symbolise the pristine lawns of a golf course.
Consider hiring someone to teach your guests the rules of golf in a fun, quick way. Alternatively, have the MC give several of your guests and / or family members dummy prizes with golf-related names. These should tell the others something about the "winners'" personalities without ever offending anyone. Including such activities and games is great for weddings at which people don't know one another, since they break the ice and get everyone involved in having fun.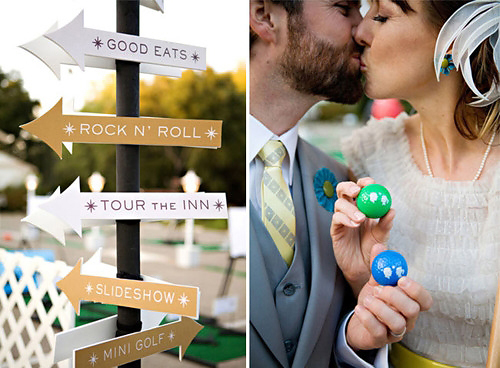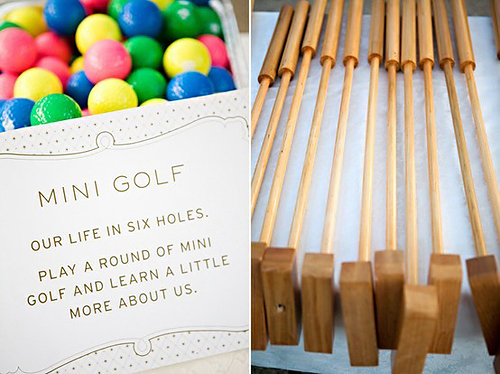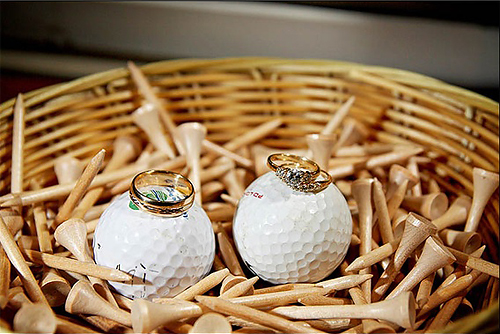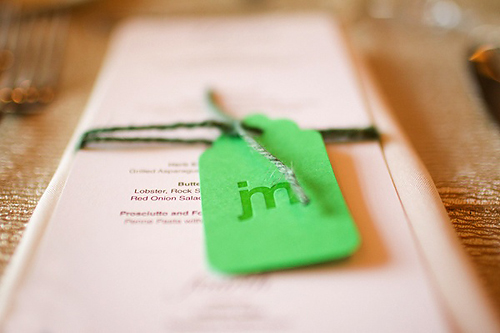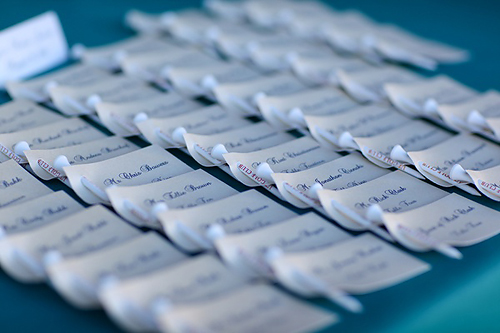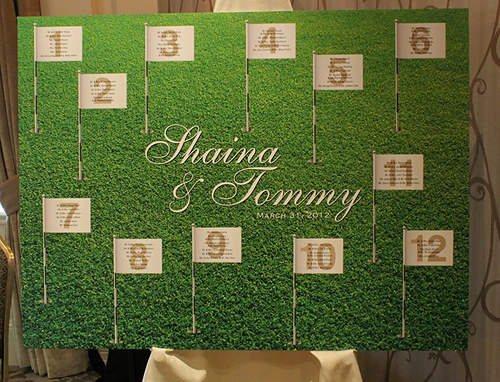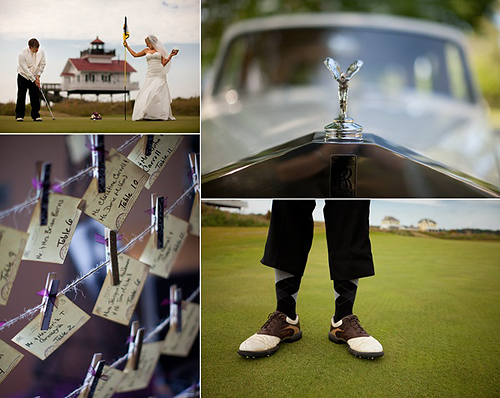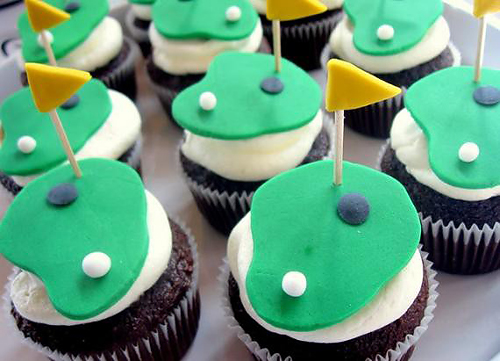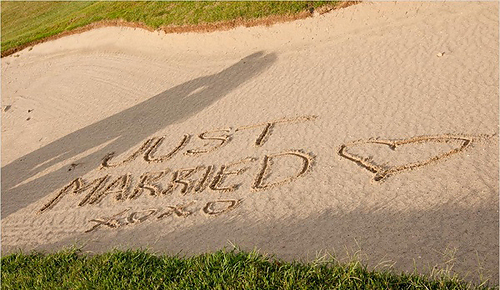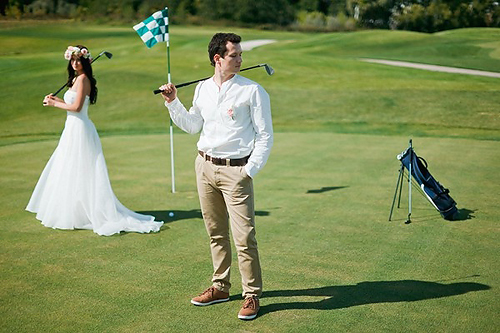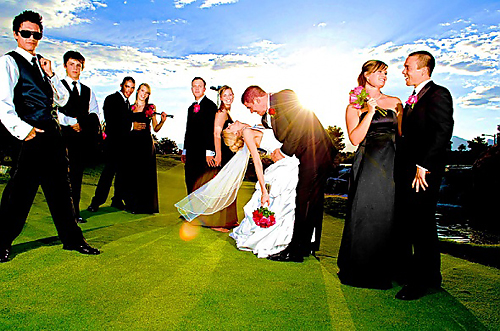 For the original photos from above as well as the credits AND more Golf Wedding Theme ideas, make sure to check out our Golf Wedding Theme Pinterest Board!