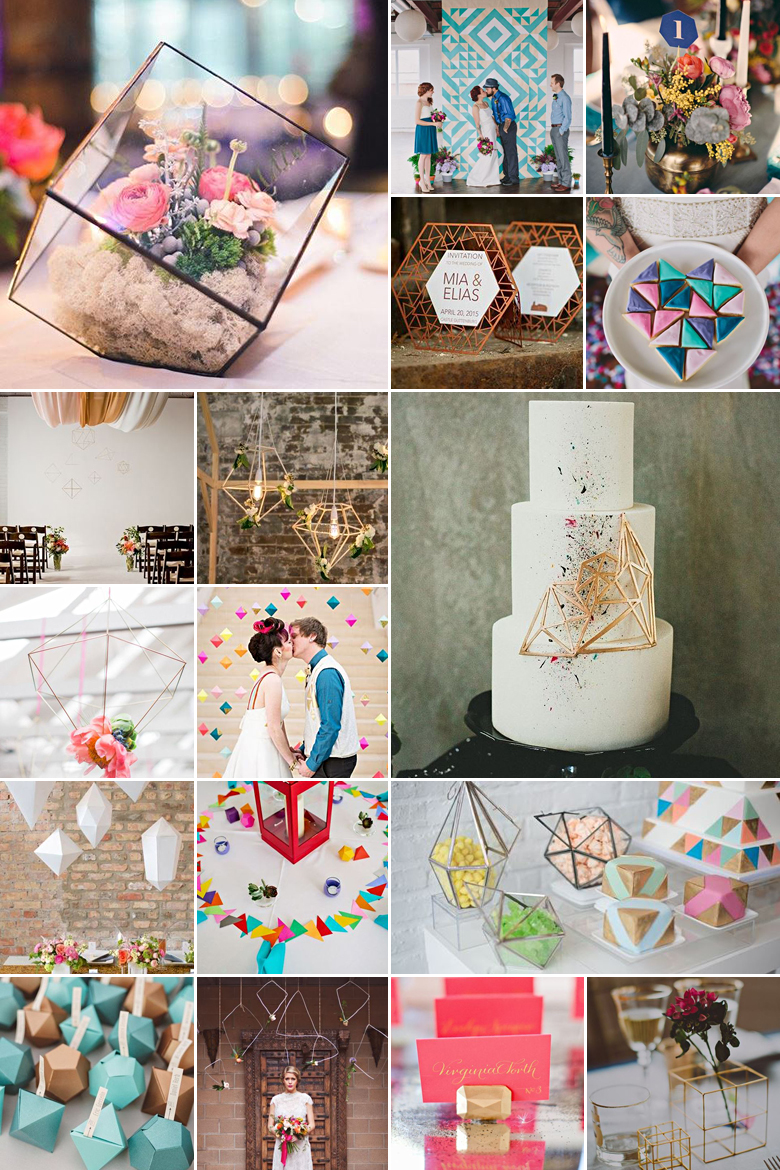 Over the last season or two, the stars in brides' eyes have changed to shiny geometric shapes. Smitten with the simplicity of these designs, we're all about the wire shape at the moment. The shapes are easy to mould out of gold, brass or copper coloured metal wire, and add a touch of modern minimalism to the occasion.
The real question is: How do you bring it into the wedding day in as many ways and most creative ways possible?
Fit a 3D wire shape with a light bulb for a stylish light installation. These can be suspended over the dance floor or cake table to add minimalistic drama.
Incorporate the geometric wire shapes into your wedding cake design – as a cake topper – and use metallic frosting to decorate the cake with matching shapes.
Hang the 3D wire shapes from the ceiling and arrange cascades of flowers or foliage inside.
Place the wire shapes on the lawn outside the venue, with a candle inside each one to light the way to the reception hall.
Complement the larger shapes with smaller shapes on the guest tables. You can even place one at each place setting with the guest's name card attached.
Original images and their credits available on Pinterest