Have The Time Of Your Life…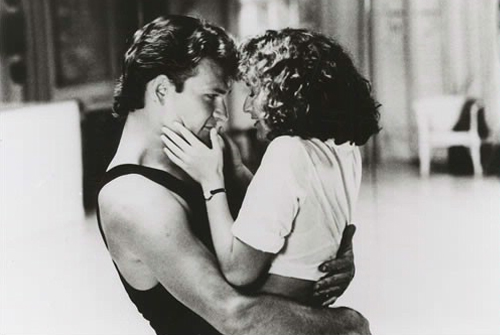 If you're anything like the girls in the Celebration Team, you've seen Dirty Dancing about 50 times. Sexy Johnny Castle, steamy dance moves and an awesome soundtrack… what's not to love?! So we thought that a Dirty Dancing wedding theme could be fun. Here are some ideas!
The Venue
The movie was filmed at the Mountain Lake Conservancy and Hotel in Southwest Virginia. Consider having your wedding at a country club, lake house or mountain cabin. Visit our wedding venues category to find the perfect venue!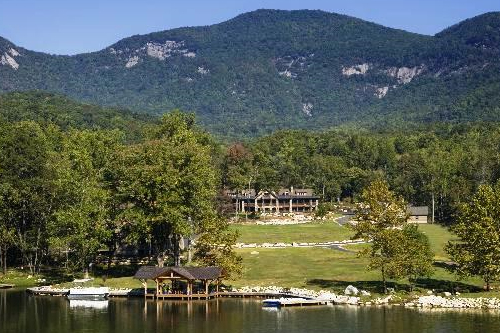 The Décor
Your décor should be understated. Simple white table cloths, tiffany chairs and white or yellow floral centrepieces will do the trick. Drape fairy lights from the ceiling and give your guests bubbles to blow.
The Bride
As the bride, you can go for Baby's natural look. Keep your make-up soft and your nails light-pink or beige. Opt for a dress similar to the one Baby wore for the final dance. Think soft with a tight bodice and a full skirt. Wear your hair curly and loose. Finish this look off with silver sandals – perfect for dancing, of course!
Otherwise, you can consider Penny's look. She was Johnny's original dance partner. Her style is much sexier. Think red nails, red shoes and hair in a 60's style French roll.
Choose a coral or red halter-neck dress for your bridesmaids, similar to the dress Baby wore for her Mambo with Johnny.
Entertainment
Consider having a live jazz band, just like the band that played in the dance hall at Kellerman's.
Open the dance floor to "Hungry Eyes" by Eric Carmen or "I've Had the Time of my Life" by Bill Medley and Jennifer Warnes. You could even end the dance off with a dramatic lift!
Hire a couple of professional dancers to do a mambo or cha-cha. Afterwards they can even give some dance-lessons to your guests.
Other little details…
Dance your way down the aisle.
Remember the "I carried a watermelon" scene? Serve slices of watermelon or watermelon sorbet as a starter.
Hire a black Chevrolet, like the one Patrick Swayze drove, as your wedding transportation.
Design all your wedding stationery to have a "dance" theme. Think shocking pinks and purples. You can even incorporate old LP's.
Ask your wedding DJ to play hits from the 60's as well as songs from the movie soundtrack.
Your guests can dress up as the characters from the movie or they can wear normal 60's attire.
Once the grandparents are off to bed, turn the lights down low and do some dirty dancing of your own…
Find more inspiration in our gallery:
[flgallery id=82 /]
Here are some quotes from the movie that you can use:
"Me? I'm scared of everything. I'm scared of what I saw, I'm scared of what I did, of who I am, and most of all I'm scared of walking out of this room and never feeling the rest of my whole life the way I feel when I'm with you." – Baby
"Nobody puts Baby in a corner." – Johnny
"It's not on the one, it's not the mambo. It's a feeling; a heartbeat." – Johnny
Image Credits:
Wedding by Color
Screenshots from Dirty Dancing