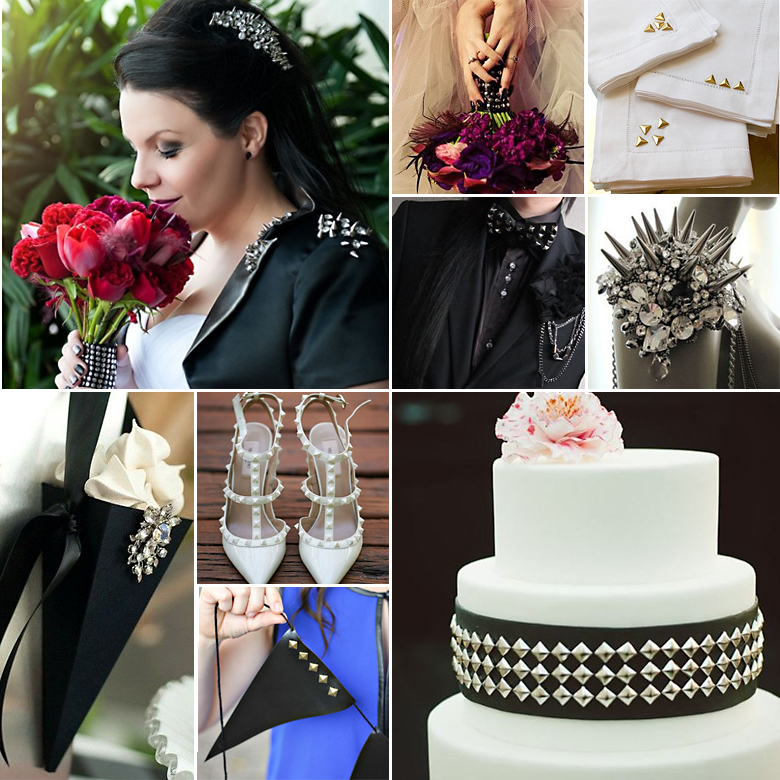 Embrace your wild side! When it comes to this daring theme, it is important to think spikey, metal and black, bearing it in mind with every aspect of your wedding.
From the cake to the shoes, you can stud anything your heart desires with stud gun and some pins!
There's no real way to go formal with this theme so dress your groomsmen in black with studded sneakers.
For decor, opt for studded disco balls, studded centre piece vases and studded bunting. And why not a layer of your cake decorated with spikes as well?
Get certain aspects of your wedding dress studded – for example the shoulders or the top part above your middle.
Keep in mind that leather plays a vital role in this theme, so have leather seats, leather dresses and leather table runners.
To break the metallic feel of the theme, add a touch of red in your flower arrangements. Red roses would be ideal, especially since they have the spikey sharp thorns.
Play around with clean barbed wire, for instance, placing it in your centrepieces or incorporating it in your decor within the reception area.
As part of your thank you gift, give every guest a leather spiked bracelet to remember your punk studded wedding.
Original images and their credits available on Pinterest