Here comes… Harry Potter?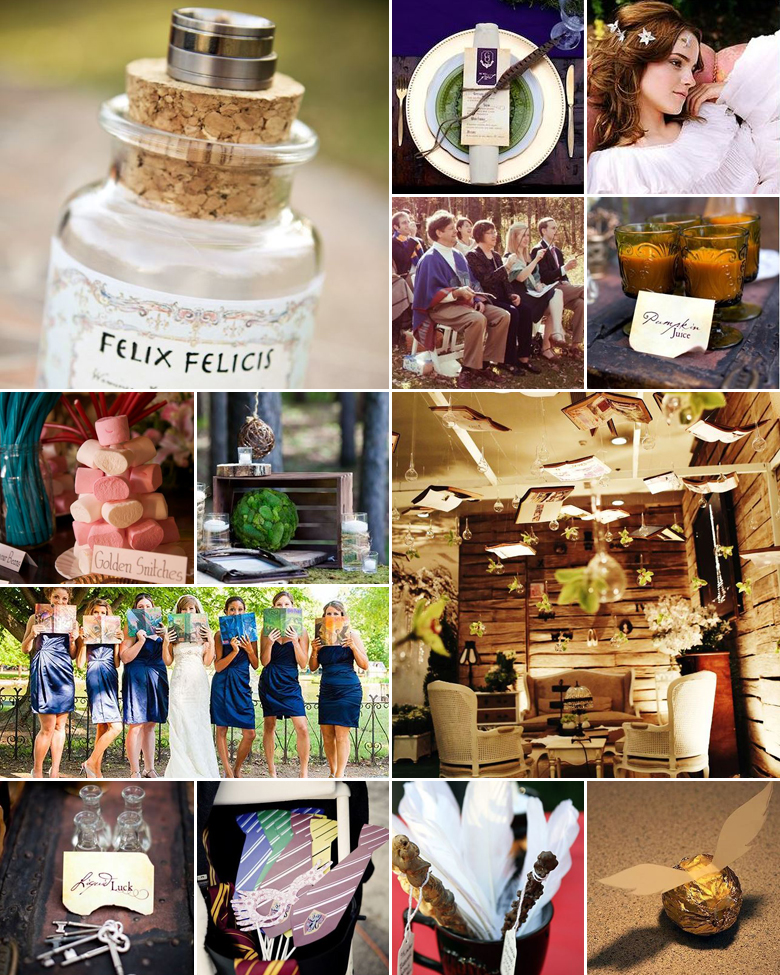 Can you imagine a more magical and whimsical theme? While it doesn't really scream "wedding", a Harry Potter theme can be applied with flair and pizzazz to really bring the fantasy world to life. What's more, if most of your guests are die-hard fans of the series themselves, your effort and creativity will be that much more appreciated.
Label mini bottles of alcohol with potion names as found in the Harry Potter books, and serve bottles of craft beer labelled as "butter beer".
Instead of small tables, set up 4 long "house tables" named after the various student houses in the series.
Keep your drinks cool in large black cauldrons filled with ice.
If you don't want to dress Harry Potter style, rather set up a photo booth filled with theme appropriate props.
Browse through the books for ideas for the menu, paying careful attention to the many delights served at the feast like pumpkin juice, cauldron cakes, chocolate frogs, treacle tart and so forth.
Take the opportunity to go a bit wacky in the décor department by suspending books, candles and chairs from the trees and ceilings with fishing line.
Place large jars of jelly beans relating to the house colours on each tables – almost like a jar full of house points!
Original images and their credits available on Pinterest