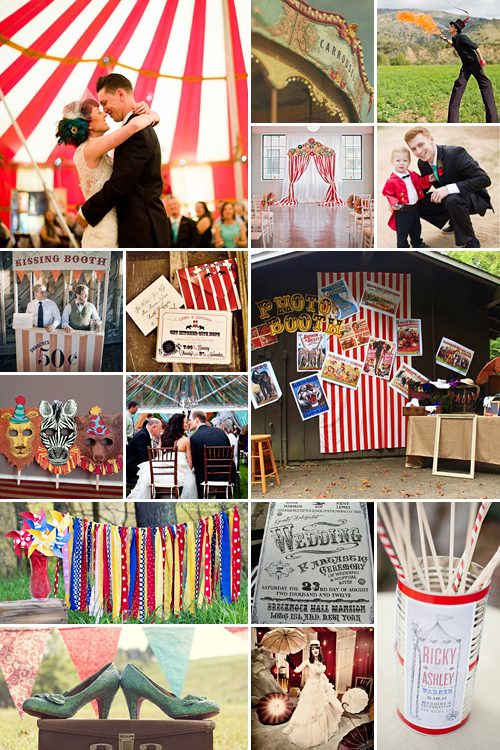 Your wedding is a festive and fun celebration. And what is more festive and fun than a circus? This theme is perfect for the couple that likes to spice things up a little. If done correctly, a circus themed wedding can be truly spectacular. And by adding vintage elements, this theme becomes very whimsical.
Here are some ideas to get you started.
Rent a circus-style tent or marquee for the reception.
Let your MC wear a ring master's outfit.
Play circus music while your guests enter the reception venue.
Dress your flower girls up in cute little tutus.
Decorate your venue with lots of bunting and balloons.
Hire a juggler, fire-breather, contortionist or stilts artist as entertainment for your guests.
Treat your guests with candyfloss, candy apples or popcorn.
A red, blue and cream colour scheme works very well with this theme.
Ask your guests to dress up as show girls, clowns, mobsters or strong men.
Include lots of tassels, stripes and bold colours in your wedding stationery and décor.
You as the bride can wear a pretty top hat and Fluevog style shoes.
Use spot-lights at your reception.
Use pinwheels, feathers and vintage photographs of circus animals (elephants, tigers etc.) and performance artists in your wedding stationery and décor.
Original images and their credits available on Pinterest