Yellow and White Weddings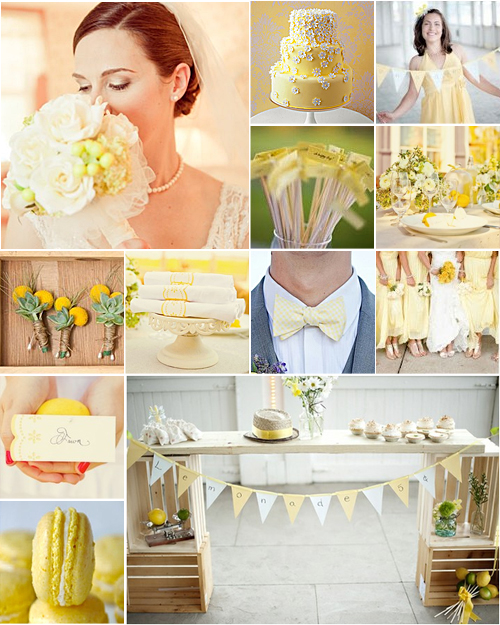 The combination of yellow and white needs to be handled with care. When done correctly, it can look magnificent. If overdone, on the other hand, you may face your entire wedding resembling a fried egg. The trick with this colour scheme is to choose one of the colours as your base colour and then accentuate with the other. In the case of a wedding, white generally makes the best base or dominant colour.
The yellow you choose can be vibrant and fun or muted and romantic, depending on the mood you want to create. This colour combination is great for outdoor, country-themed or spring-themed weddings. These colours are frequently found together in the wild flowers of the field or on rocky outcrops. Use these natural inspirations to add to the beauty of your special day.
Here are some gorgeous ways in which you can create a stunning yellow and white wedding theme:
Choose the following flowers for your arrangements: daffodils, sunflowers, roses, or Frangipanis for a lovely beach wedding.
Spray or paint some lemons white and arrange these in bowls with normal yellow lemons. These make fabulous centrepieces.
Wear yellow pumps with white ballet laces wrapping around your leg up to your knee. These will look beautiful when you lift your white wedding gown to reveal them.
Opt for a wreath of yellow flowers instead of a veil, or have these in your bridesmaids' hair.
Keep your tablecloths, runners and candles white, and then place one lemon with the place names attached onto each side plate for a really bold effect.
Accessories with yellow fascinators, shoes, ties and socks.
Serve fun desserts that make full use of the colour theme, such as lemon cheesecake dusted with icing sugar, lemon cookies with white icing in-between, and so on.
Original images and their credits available on Pinterest