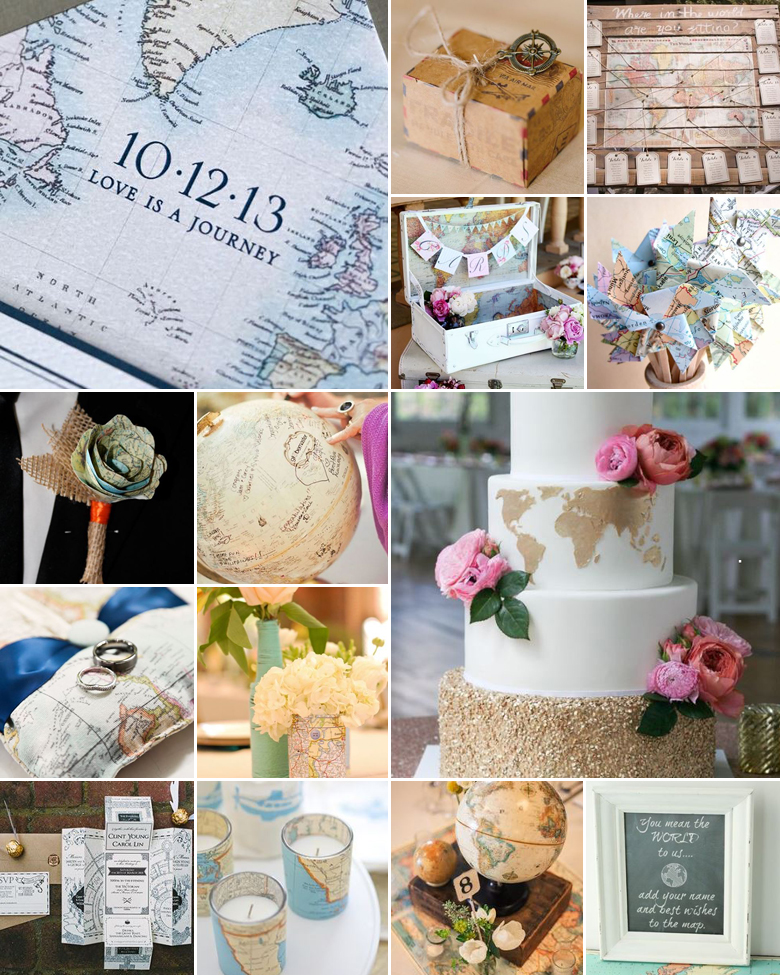 Maps are synonymous with adventure and world travel. And boy, what an adventure you're about to embark on! If you're both travellers at heart, maps are the perfect way to demonstrate your love of foreign places. While you really shouldn't be cutting up your grandfather's old map, you'll most likely stumble across map books in second hand stores that will do just fine.
Make table runners out of old maps, and stain it with tea to give it an even more antique-ish look.
Turn an old map into your "guest book", by letting guests write their words of wisdom all over it, then having it framed after the wedding.
Frame vintage maps and hang them on the walls.
Complement the maps theme with other travel elements like old suit cases, postcards, and vintage globes.
Create your own map-themed votive candles by wrapping glass candle holders in pieces of map.
Craft paper flowers out of maps, and use them in your bouquet and table arrangements.
Make bunting out of map scraps, and maybe incorporate a couple of world flags as well.
Serve foods from different countries, and pin-point it on the map – the ideal menu!
Original images and their credits available on Pinterest