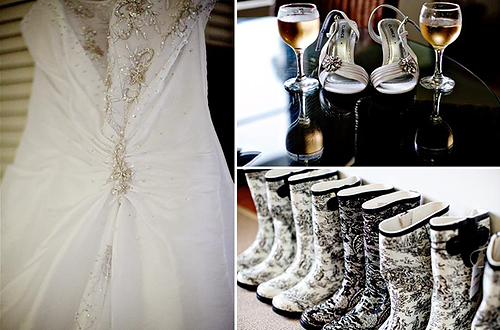 There are few women that won't admit to liking shoes just a tiny bit more than is deemed necessary by our more practical male counterparts. Wearing a great pair of heels (or three) just doesn't do it for all of us. We need…more! So, this blog is dedicated to ways in which shoes can be used in your wedding décor and attire, other than on your feet. Of course, these are only a few ideas – be creative.
A shoe-themed wedding starts with your invites, so use a cute motif of different styled shoes or one particular style (stilettos, gumboots, ballets shoes, etc…). There is no limit to the style and colour of your wedding with a shoe theme, which gives you the ultimate freedom. Alternatively, use shoe laces and popular fabrics (such as leather, suede or glam-glitter) to convey the theme.
Here are some more ideas for your shoe-themed wedding:
Use a floral gumboot filled with real blooms as your table centrepiece.
Have everyone in the bridal party wear totally different styles and colours of shoes, so that they really stand out.
Your wedding cake simply must be in the shape of a shoe – whether it looks like an aged boot or a Jimmy Choo pump is up to you.
Sculpt cute shoes out of fondant and give these to guests as wedding favours.
Alternatively, have someone make them from clay or wood as paperweights.
These could even be dotted into your bouquet, if they are light enough.
Ask your guests to bring all of their old shoes to your wedding. Afterwards, you can collect these and donate them to a worthy charity.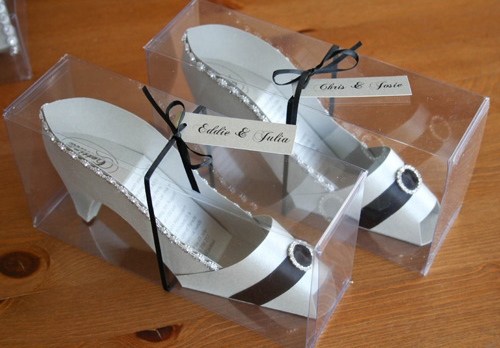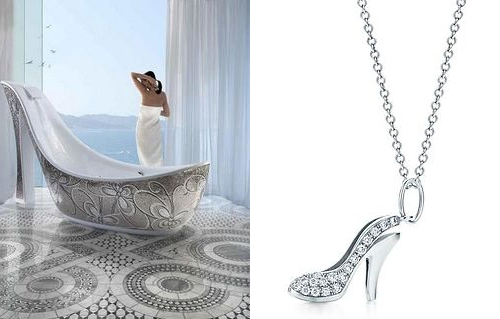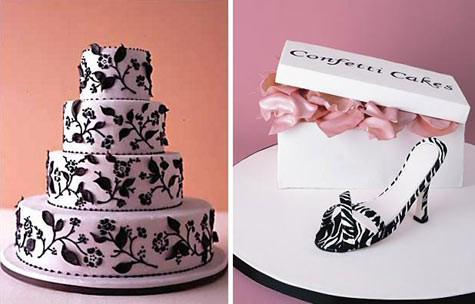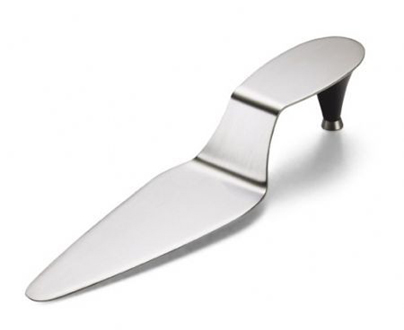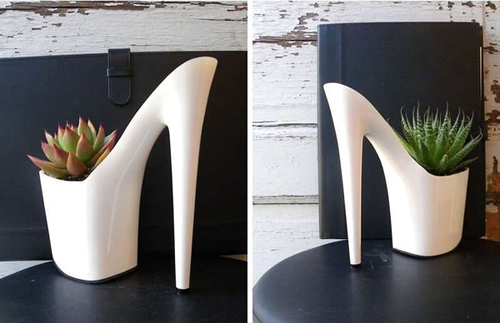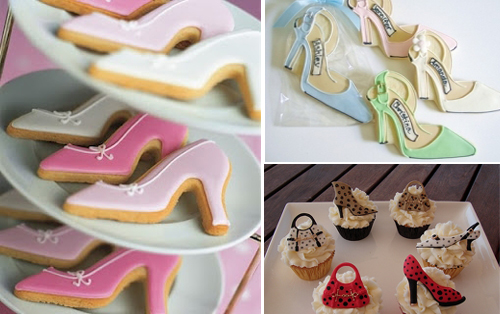 Credits: Geoff Sinclaire Photography (Main photo), Hoot Invitations, Always Andri Wedding Design, Design Sponge, thisnext.com, Cadeaux Leeds