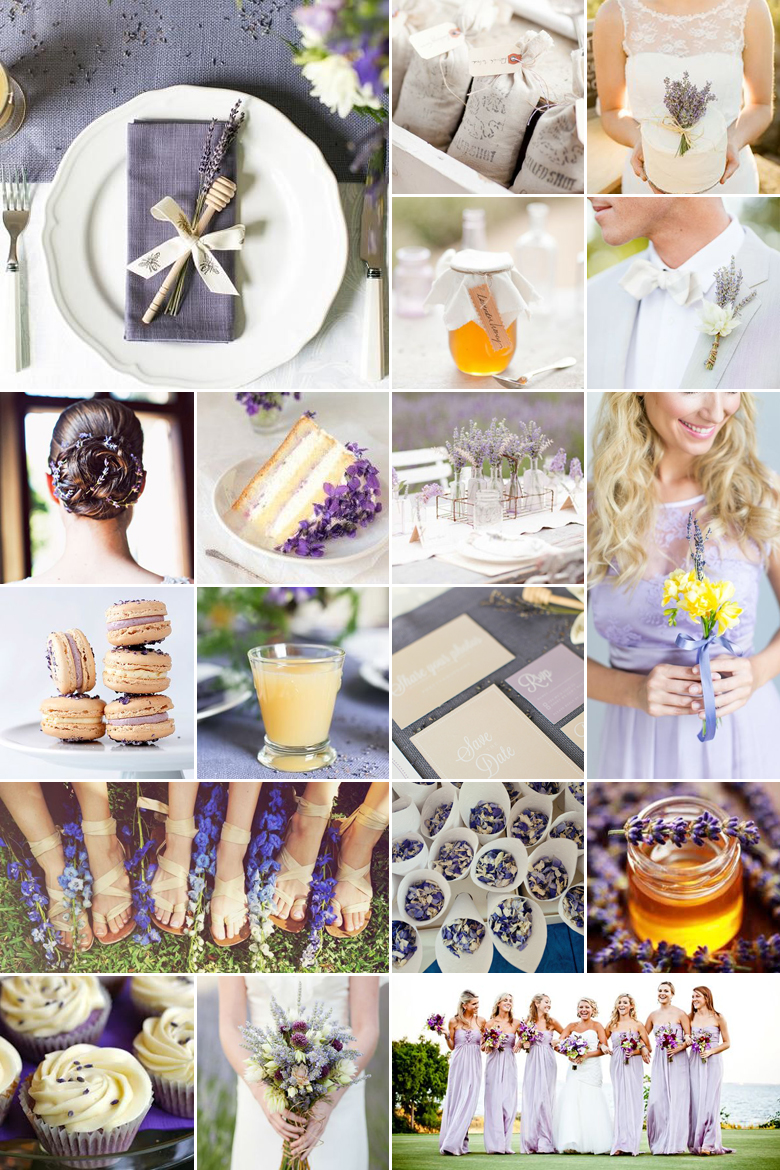 It's no secret that honey and lavender marry well in terms of flavour, but as an added bonus, the colours of these two elements also complement each other exceptionally well. Using white or cream as base colour, this colour scheme is best suited to a light spring or morning wedding, yet if you were to opt for a more intense shade of purple, can be just as suited to an evening affair.
Let's look at a couple of ideas to add a hint of flavour to your wedding day:
Spoil guests with small jars of honey and lavender oil – or better yet, homemade lavender honey! Alternatively you can simply decorate the little honey pot with a lavender blossom.
Fill your bouquet with plenty of lavender and honeysuckle, as well as honey-coloured blossoms like roses and pincushions.
Since honey isn't necessarily a colour that matches all skin tones, dress your bridesmaids in a combination of lavender and honey-coloured dresses.
Instead of champagne, toast your marriage with a shot glass of honey mead and serve a selection of honey-hued craft beers at the cocktail party.
Opt for a honey drizzle wedding cake decorated with chunks of sweet honeycomb and lavender blossoms, and be sure to serve a wide selection of honey and lavender infused cakes, teas and goodies.
Break away from tradition with a pale honey-hued wedding gown or complete your bridal ensemble with a waist belt, shoes or accessories to match your colour scheme.
Original images and their credits available on Pinterest