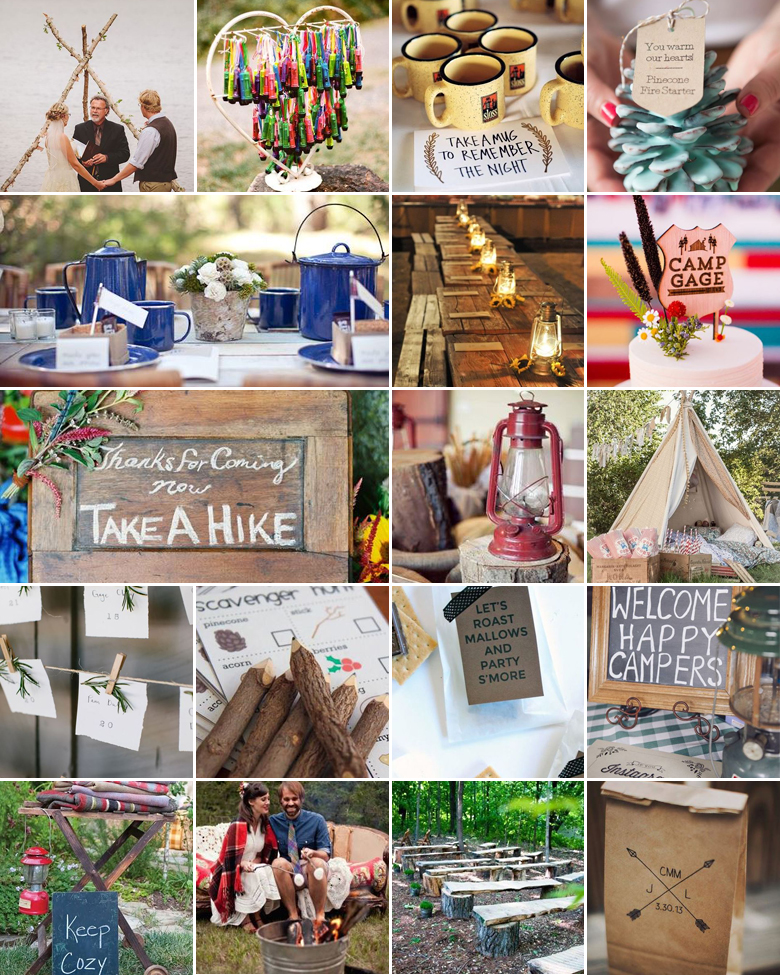 If you love kicking back around a campfire and waking up to the breeze rustling the tent flaps every other weekend, then this theme is for you! This stunning theme is all about creating a relaxed atmosphere and incorporating as much of Mother Nature as possible. Keep it simple and rustic – that's that!
Build a big ol' bonfire outside where guests can roast marshmallows, drink some sherry and share stories from back in the day.
Opt for low-rise rustic guest tables in made of unpolished wood, and let guests sit on big cushions.
Serve a variety of camp-inspired food like braai meat, "roosterkoek", preserves, fish and corn on the cob.
Plate up the dishes in enamel plates, and serve drinks in cute enamel cups. These also make great guest favours and can be personalised.
Set up open tipi tents where guests can relax and converse in little groups during the cocktail hour.
Place lanterns on the tables to provide light, and hang strands of fairy lights in the trees – reminiscent of the stars!
Make use of plenty of bark and wooden elements, as well as burlap and netting.
Original images and their credits available on Pinterest