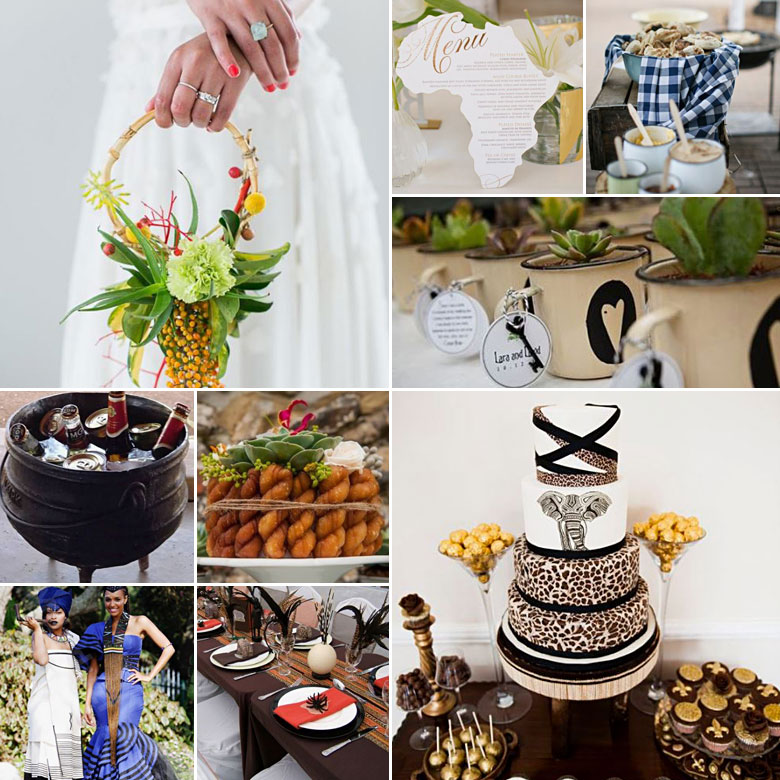 Even if you're not one for wedding traditions, it doesn't mean you're not one for a traditional SA wedding, right? Whether you're a local girl or international bride-to-be, you can't deny the fact that South African culture is worth celebrating – even on your big day.
There are many ways to go about a lekker local wedding, and it all begins with deciding exactly what "South African tradition" means to you. Perhaps it's braaivleis and potjiekos, or maybe it's samosas and bunny chows, or is it samp and beans? Whatever it is, celebrate it!
In terms of décor, the emphasis should be on comfort and fun. No pretences, just good times all the way. Think big bonfires bright cushions in African print or hay bales covered in fabric. You can also look at incorporating animal prints like zebra and giraffe (in tasteful doses),
When it comes to flowers there's certainly no shortage of options! Fynbos is an absolute must, and what would a South African wedding be without a protea or three? Consider hosting your wedding in a botanical garden or on a game farm, and serve old brown sherry in enamel mugs, stew in enamel plates and beer in proper SA beer mugs.
Original images and their credits available on Pinterest