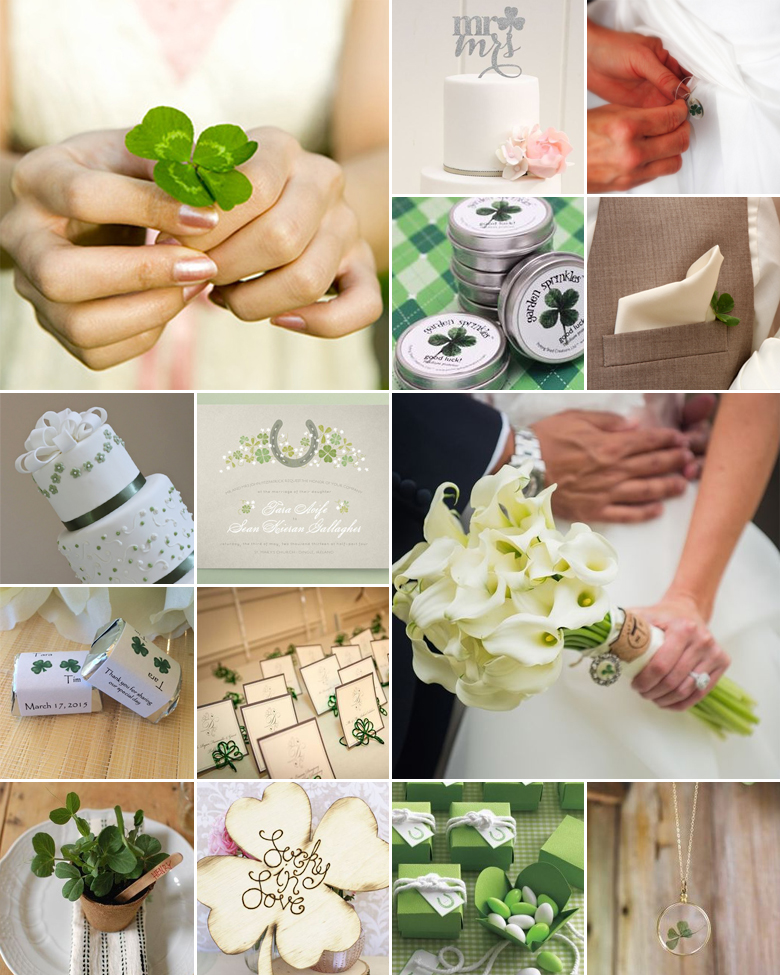 Who needs luck when you have love, right? This theme celebrates just how lucky you were to find your significant other. Four-leaf clovers always have and always will be a symbol of luck, and we love the green and organic touch they bring to any occasion.
Here are a couple of ways to make the most of them on your wedding day:
Cultivate a whole batch of four-leaf clovers in planter pots and use these as table decoration.
Use pressed clovers to decorate your stationery elements.
Invest in a clover-shaped stamp and use it to adorn everything from the napkins to the tablecloth with clover prints.
Embroider your dress with a small four-leaf clover as a secret lucky charm, or draw one onto the sole of one of your wedding shoes.
Treat your bridesmaids to clover-inspired earrings or necklaces which they can wear on the day and keep afterwards.
Instead of ordinary confetti, let your guests scatter clovers over your heads as you exit the ceremony venue.
Serve little cakes and pastries in the shape of a four-leaf clover, and fold your napkins to match.
Choose green as your main theme colour with touches of gold to modernise it.
Original images and their credits available on Pinterest