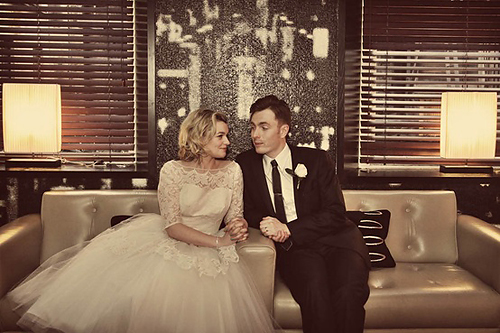 Have you ever loved a movie or TV show so much that you wished you could simply climb into your TV set and join the characters for a cup of coffee? Well, this unique wedding theme gives you the opportunity to do just that, except that Mr Draper and his crew will most likely offer you a whisky or scotch rather than coffee.
If you're not to au fait with the show, Mad Men is a TV series that plays off in the 60s and you simply can't help but fall in love with the style, the flair and of course the nonchalance of the characters. If you're really out to have yourself a Mad Men wedding, there are certain elements you simply cannot be without.
For the guys: What would Mr Draper, Sterling and Campbell do?
Newsroom hats
Crisp clean-cut suit and tie for a day wedding, tux and bow tie for an evening affair.
Hair neatly parted down the side.
A briefcase, if you want to go all out.
Don't forget the pocket square!
A flippant attitude and a smouldering look.
For the girls: Be inspired by Betty, Joan and Peggy.
A 50s semi-beehive up-do alla Joan, or dramatic waves cascading from a side-parting.
Dainty white wrist-gloves.
Large clip-on earrings.
50s calf length tea dress with a flared skirt and slim waist belt.
Strapless were still considered risqué in the 50s, so keep it decent and demure. Either opt for a dress with a bateau collar or cute spaghetti straps.
An eye-catching corsage.
Stylish court shoes.
A glamorous birdcage veil
Ruby red lips.
A string of Betty Draper's signature pearls or cute little neck scarf.
A poised and polite manner.
For the party:
Rent a vintage Chev or Rolls to arrive in a proper Mad Men style in.
Set out couches where the Mr Drapers and Mr Sterlings can sit back and talk business.
Serve whisky in tumblers for the guys and tea in a dainty tea cups for the girls.
For your guest favours, pack chocolate or candy in 60s style cigarette cartons.
Use old type writers and radios as part of your centre pieces.
Serve cucumber sandwiches and macaroons at a morning wedding, and cocktails, olives and devilled eggs in the evening.
Play Mambo and Bosa Nova style music and let guests mingle on their feet for a bit.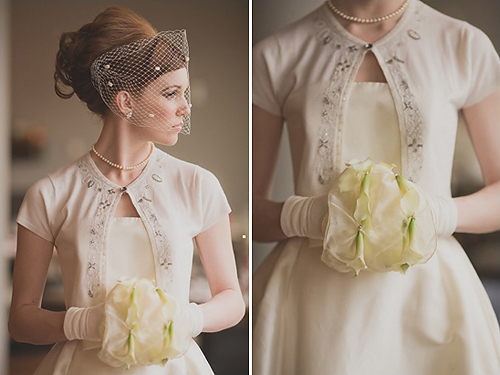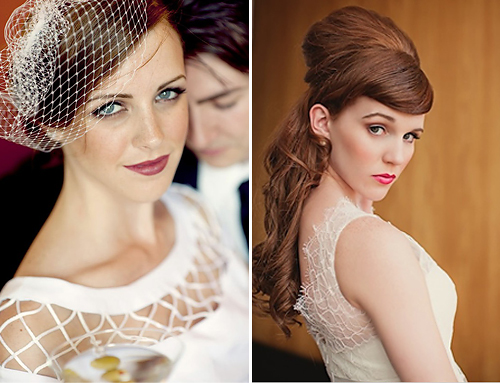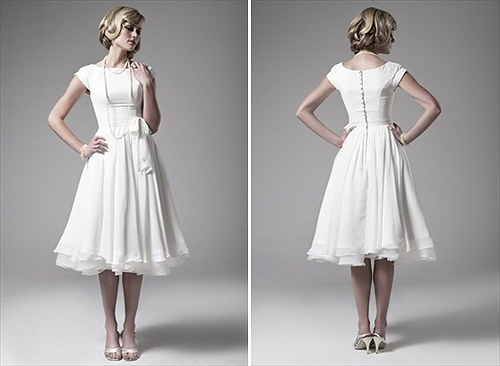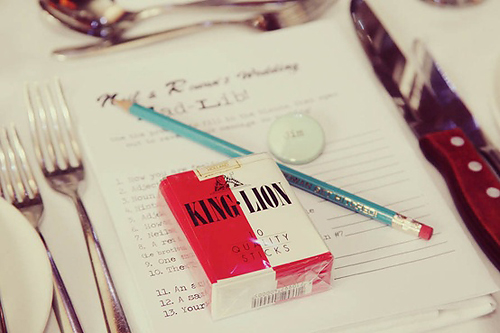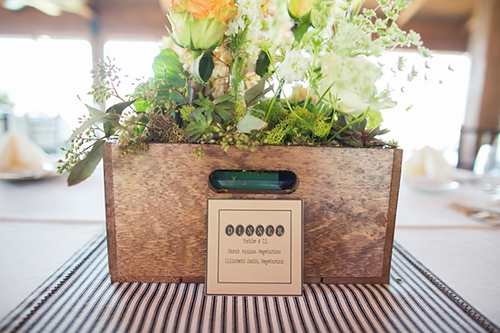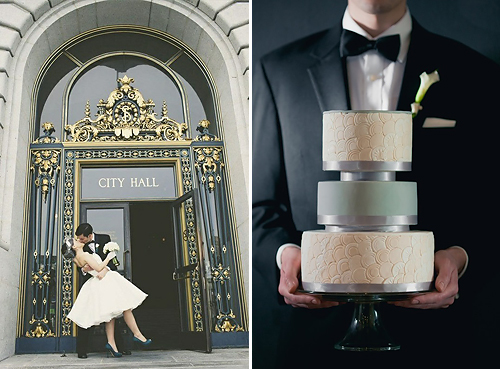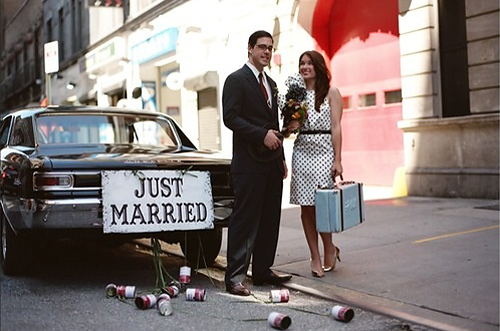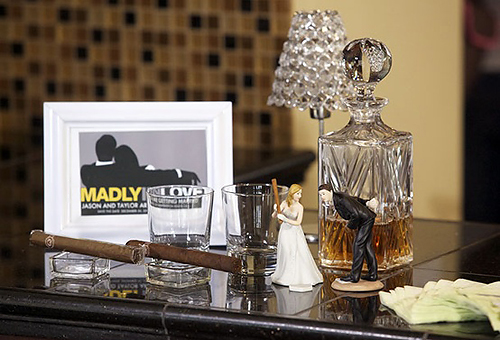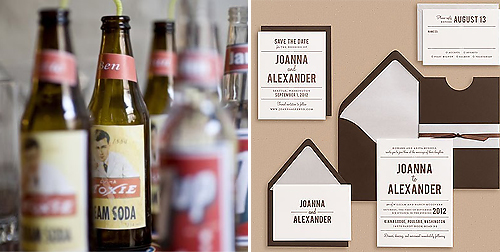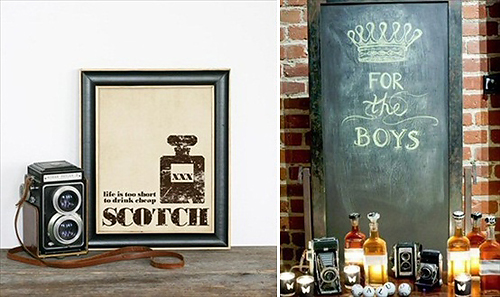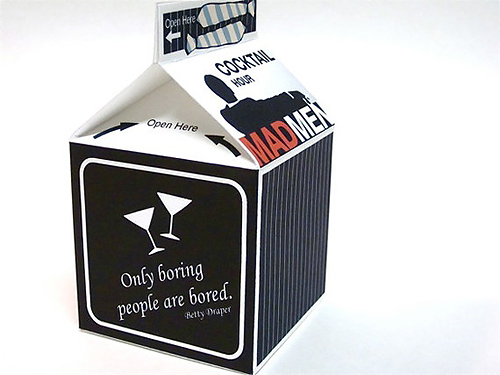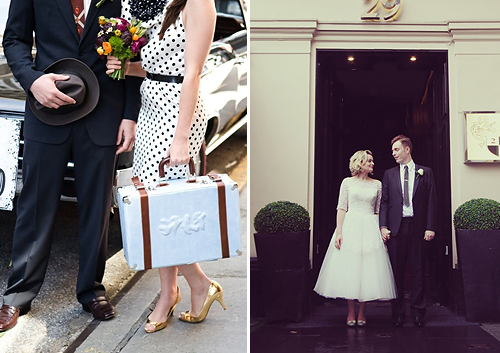 For more ideas on a Mad Men Wedding Theme or to check out the original photos displayed above and their credits, make sure to check out our Mad Men Wedding Theme Pinterest Board!