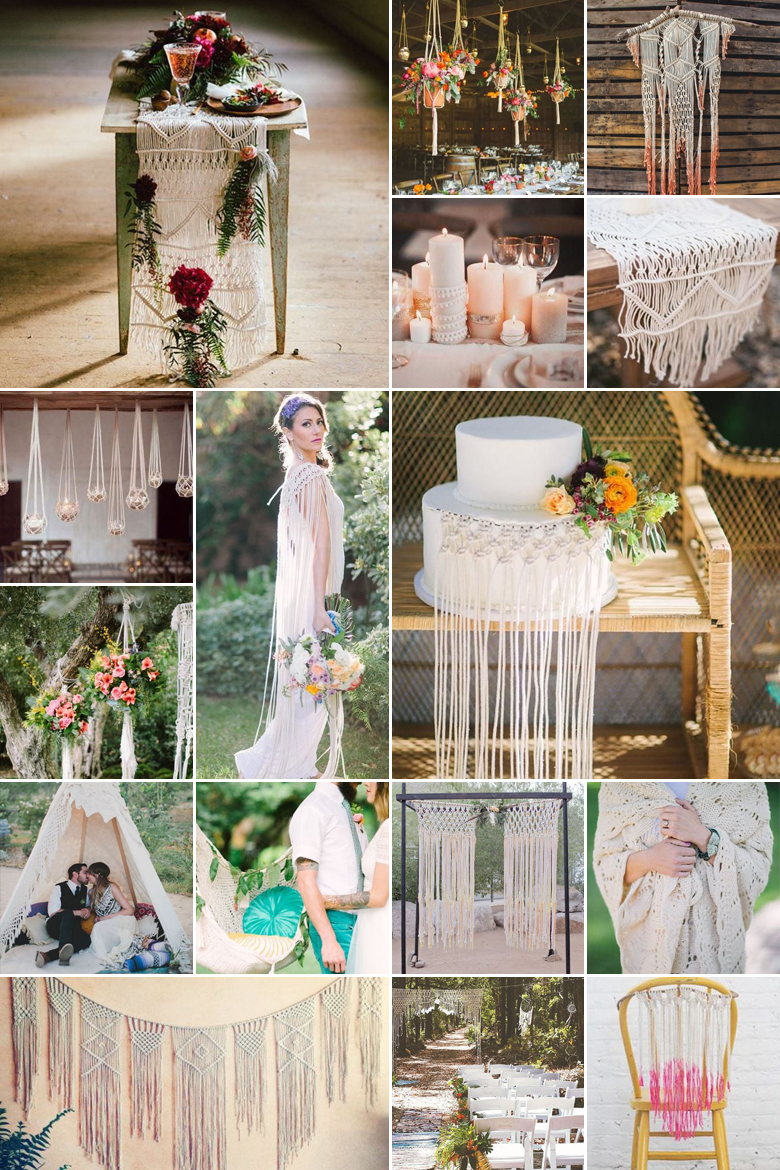 If you're not familiar with the term, macramé is the art of decorative knotting without using needles or hooks. Combining a series of knots, macramé is all about creating ornamental and intricate patterns out of practically any material, generally with long tassels hanging down.
While macramé can be adjusted for any theme, the ideal addition to either a vintage or boho inspired wedding. We especially love crochet wool and lace for a romantic look and feel, but more grungy elements like leather can work just as well – think Pocahontas!
So how and where exactly can you incorporate this intricate art form? Well…
Opt for a bohemian chic wedding dress with macramé sleeves and floor-length tassels.
Create a stunning macramé backdrop or bunting for the photo booth, wedding ceremony or main table.
Turn ordinary bouquets into hanging arrangements with woven macramé "slings".
Macramé table runners add just the right amount of pizzazz to guest tables – especially when the ends hang right down to the floor.
Draw inspiration from the macramé patterns when designing wedding stationery and cake.
Decorate chair backs with macramé dream catchers – also the perfect guest favours.
Spoil your bridesmaids with woven jewelry or shawls to keep them nice and warm.
Original images and their credits available on Pinterest