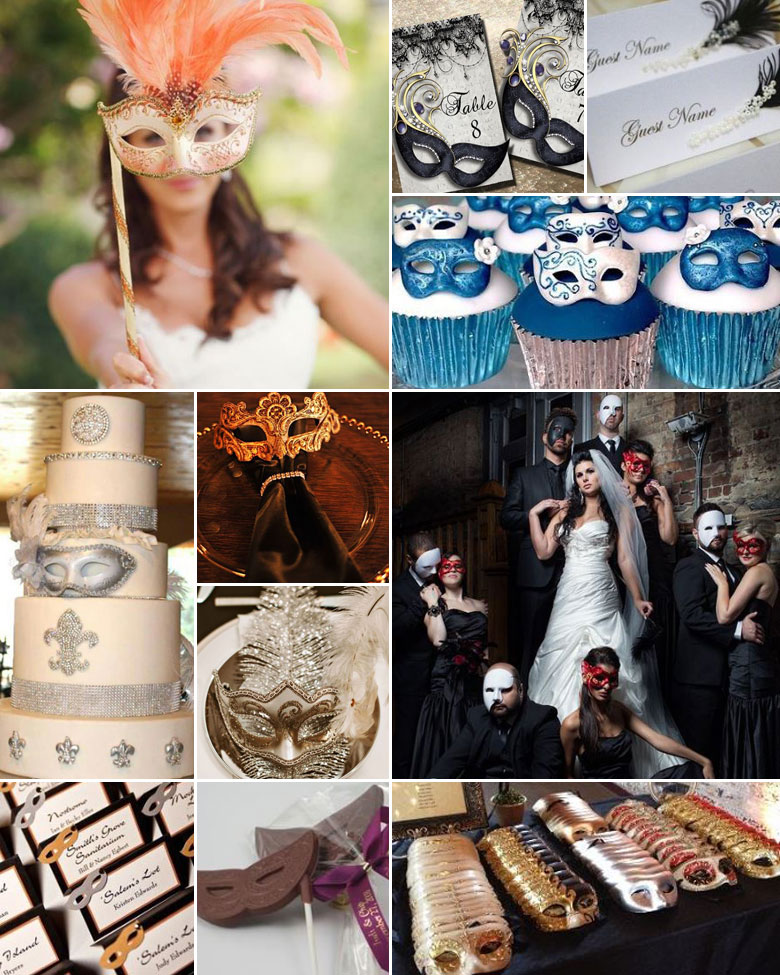 There's something so incredibly sexy and alluring about a mask – perhaps it's the mystery of not knowing who's hiding behind the pseudo face, or maybe it's the fact that it's reminiscent of a bygone era. If you're an old and romantic soul, then this theme has your name written all over it in striking cursive font.
For starters, you can spoil each of your guests with a mask as a guest favour. Now bear in mind that there isn't just one style of mask, and you'll have to decide whether you prefer elasticated that are tied around the head, or stick-mounted masks which are generally held in one hand. Here you'll need to consider aspects like whether or not you want your guests to be able to dance while wearing the mask.
Secondly, you could ask your guests to come bearing masks and also dressed in themed attire. This is an excellent way to generate hype leading up to your wedding day, and get your guests into character.
A more interactive option is to set up a mask station where guests can make and decorate their own masks to reflect their unique personalities. This makes for excellent entertainment during canapés, and you can even set up a masked photo booth where guests can snap a themed picture.
Original images and their credits available on Pinterest