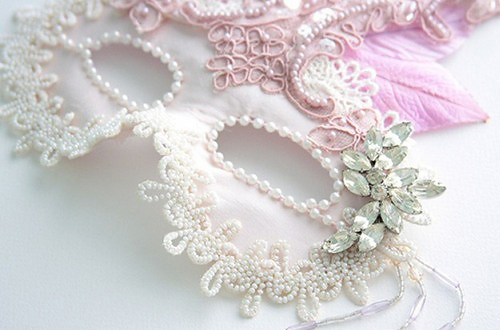 The origin of masquerade balls goes right back to the 15th century, and they are closely linked to Carnival. This was held throughout the Catholic nations (such as South America and Europe) and was always a vibrant, fun event characterised by music, dance and brightly-coloured costumes. Choosing this as your wedding theme is going to guarantee you of an equally festive celebration of your big day and your even bigger love for one another.
This theme is fab for couples that are, naturally, quite dramatic and enjoy a good party. It's also ideal for a wedding that will have a very mixed guest list, since it really encourages everybody to get involved, let loose and have fun.
This is an adventurous theme, so don't be afraid of going all-out on it.
Here are some ideas for your Masquerade-themed wedding:
Choose rich theme colours like emerald green, purple, gold, wine and royal blue. Your neutral base colour should be black.
Provide masks for your guests to wear at the reception. These can be sent with the invitations or provided at the entrance of the reception venue.
Add colour to your attire in the form of fun accessories, feathers, jewels and make-up, if you want to retain a traditional white dress.
Feathers, sequins, balloons and glitter are all decorative musts for this theme.
Mardi Gras beads will make excellent guest favours.
Entertainment is integral to this theme. Think of circus performers, fire-dancers and acrobats. Nothing is too "over-the-top" for your Masquerade wedding.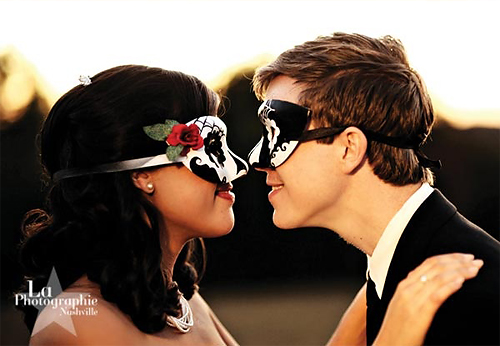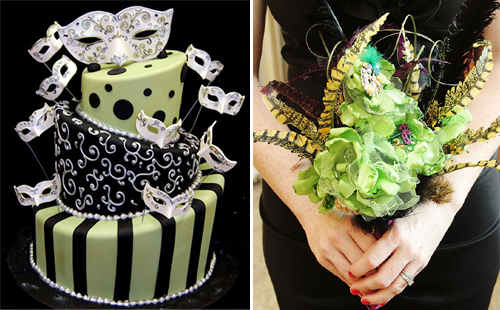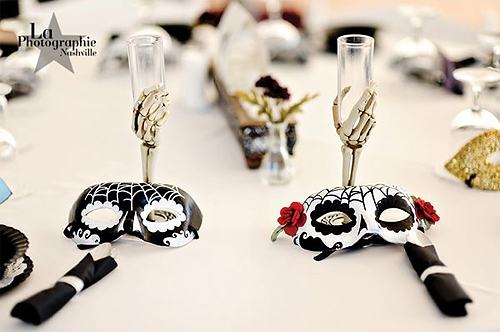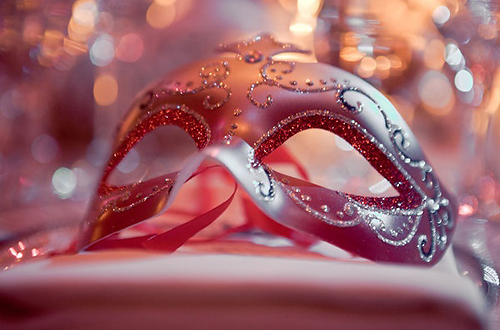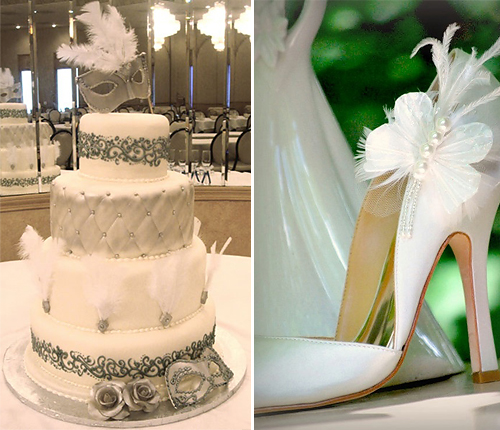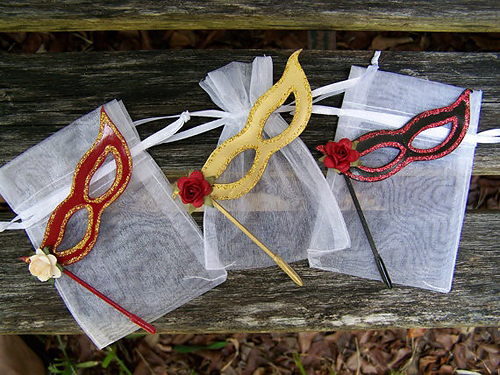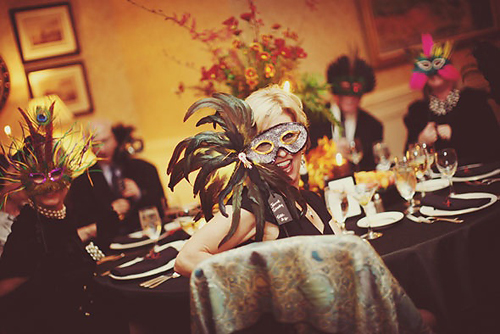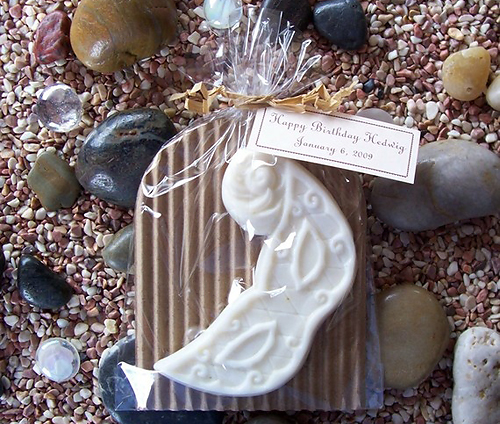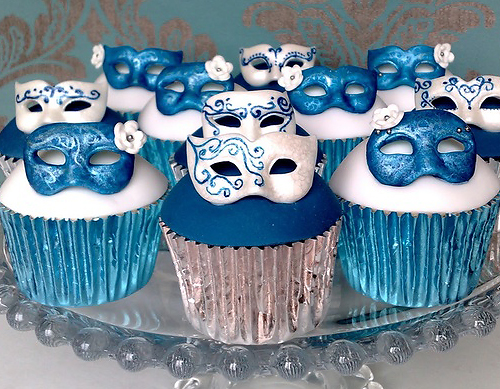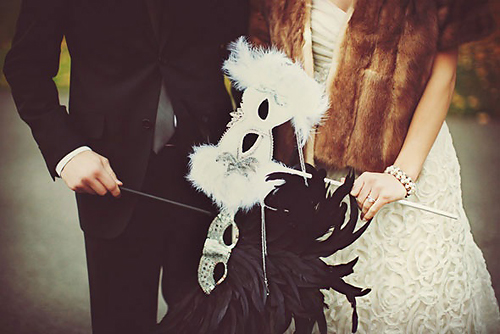 For credits, original photos and more ideas for a masquerade wedding theme, check out our Masquerade Weddings Pinterest board!