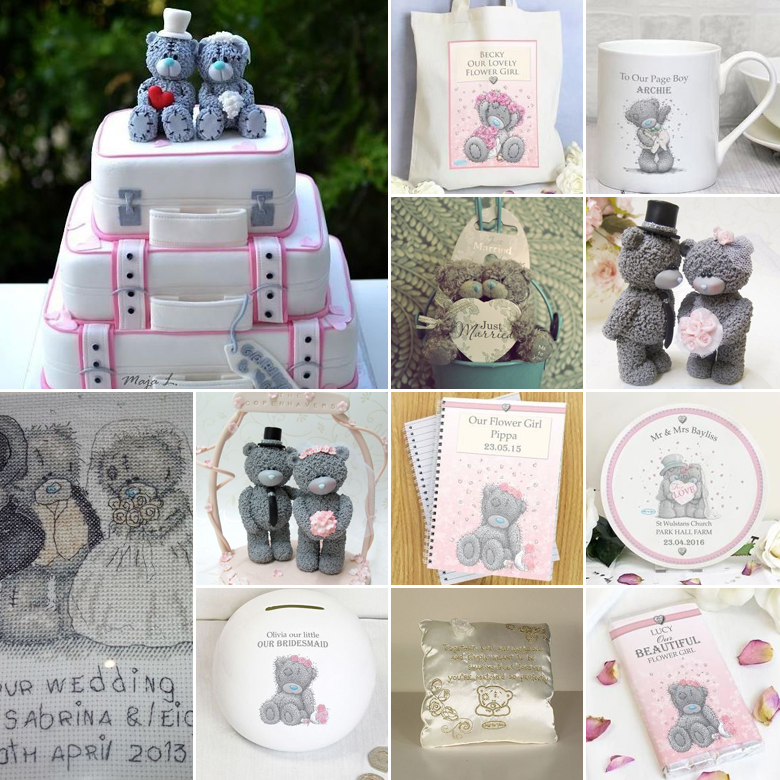 Remember when you were young and in love as a teenager? The days when teddy bears were the universal language of love and (let's be honest) the size of the bear was considered directly proportionate to the admirer's level of attraction.
If the classic Me to You bear (or any bear really) played a big role in your love story, listen up:
Instead of traditional wedding invitations, send out cards emblazoned with the Me to You bears in love.
Choose the soft grey of the bears as the basis of your colour scheme with splashes of red and hearts everywhere.
Top your wedding cake with Me to You bears and decorate the cake with red hearts.
Tie the rings around the neck of a Me to You bear and let the little ring bearer carry that instead of a cushion.
Spoil guests with their very own boy and girl mini bears as a cute keepsake.
Get in touch with your inner child and serve hot chocolate and tea in ceramic Me to You mugs – much like you'd find at a kiddies' tea party.
Purchase a giant Mr and Mrs Me to You bear that guests can pose with in the photo booth.
Original images and their credits available on Pinterest