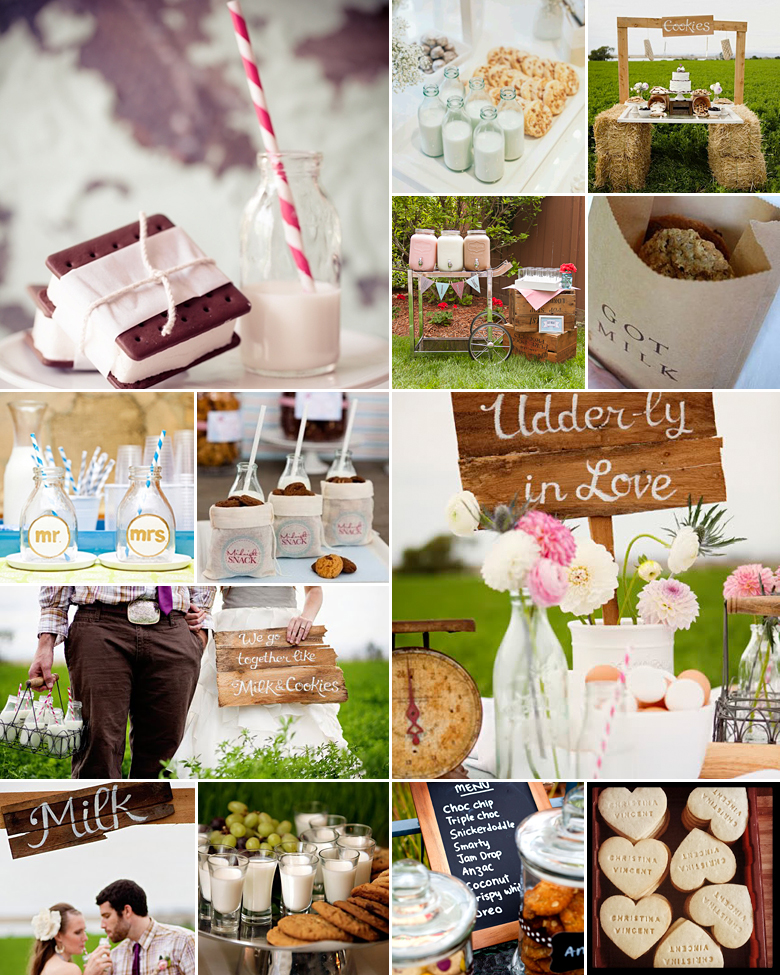 The very essence of all things homely, cosy and comforting is the age-old combination of cookies and milk. These have long been the remedy for a variety of conditions; ranging from utter heartbreak to the odd sleepless night. Having this as a theme for your wedding is sure to induce happy childhood memories, allowing your guests to bask in the innocence of yesteryear and enjoy the simple pleasures of life; such as milk, cookies, and real-deal romance.
Some ideas for your Milk and Cookies themed wedding include:
Set up a milk bar with different flavours of milk (such as strawberry, lime and butterscotch), inviting guests to choose their flavour.
Serve warm milk and cookies after the dessert to keep guests' energy levels up as they dance the night away.
Place a selection of homemade biscuits in the middle of the tables as centrepieces, instead of formal floral bouquets. These may include chocolate chip, peanut butter, cherry and ginger biscuits. These can double as your dessert.
As a guest favour, give each person a giant cookie or a small bag of different mini biscuits and instructions on how best to enjoy them with warmed milk.
Use stylish glasses of milk instead of champagne during the speeches for a non-alcoholic alternative.
Stack your cookies on a tiered display stand to resemble a formal wedding cake with a difference.
Original images and their credits available on Pinterest