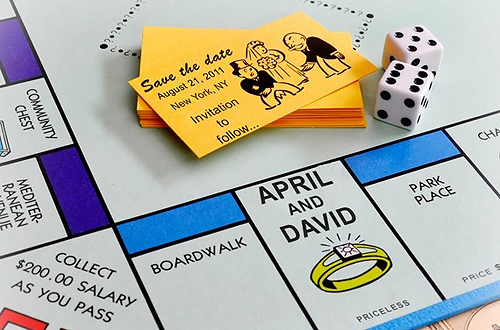 Monopoly is a board game that involves the buying and selling of properties. Monopoly money is used and can look quite similar to the real deal (ok, you'd have to be looking at it from a distance). The board, colourful blocks, miniature buildings and fake money are the perfect tools for a fun wedding theme.
Usually, such a specific theme will be chosen if the basis of your relationship or the way that you met has something to do with the theme; monopoly in this case. So, if the two of you fell in love while playing Monopoly on a rainy Sunday afternoon, or are actually involved in the industry of buying and selling properties, this may be the ideal theme for your special day. It is advisable that you explain this to your guests (preferably on the invitation) so that they understand and can identify with your theme.
Here are some ideas to inspire your Monopoly-themed nuptials:
Send out Monopoly cards as invitations by simply sticking your invitation wording on the backs of actual cards. Alternatively, print Monopoly money with the invitation wording in the design, using puns like, "we've cashed in".
Name your tables after well known streets, railway stations, etc… in the game.
The tokens for each player include a wheelbarrow, old shoe, thimble, iron and top hat. For an authentic Monopoly wedding, include these items in your wedding attire and décor. For example, as the centrepiece of every table, you could have a different, life-size version of a token (a real top hat, for example).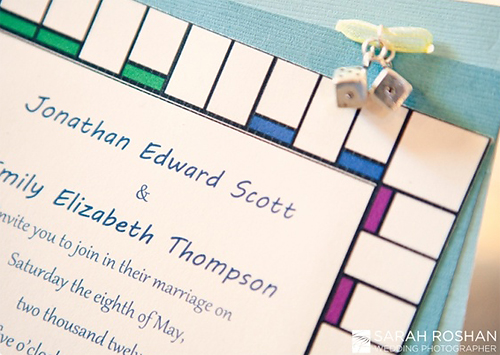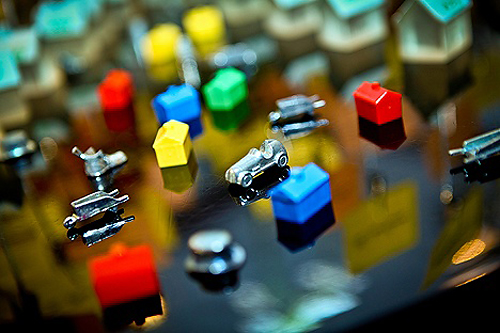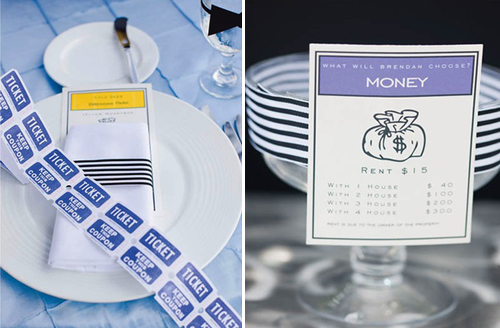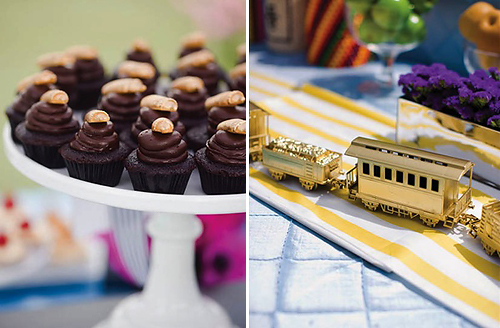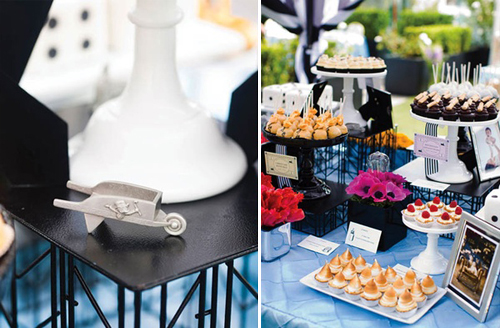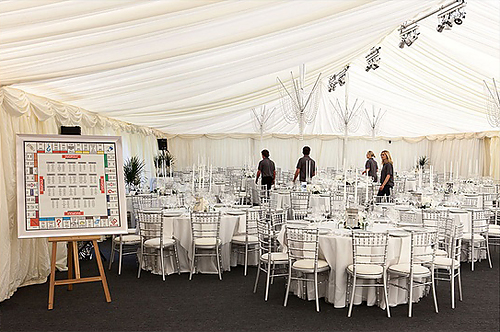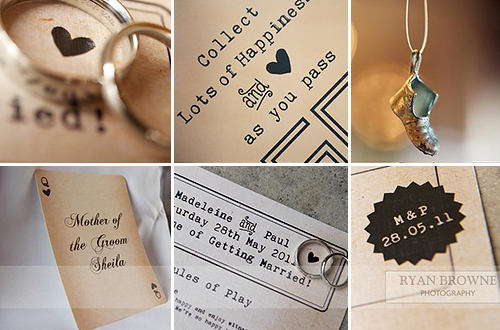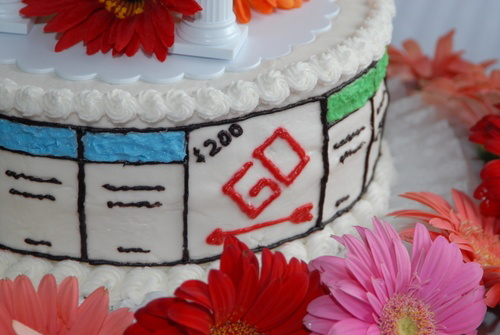 For more ideas on a Monopoly Wedding Theme or to check out the original photos displayed above and their credits, make sure to check out our Monopoly Wedding Theme Pinterest board!